EKN Trackside: 2023 Superkarts! USA Winter Series – AMR 2 – Preview
Championships to be decided this weekend in Miami with final two rounds of sixth winter season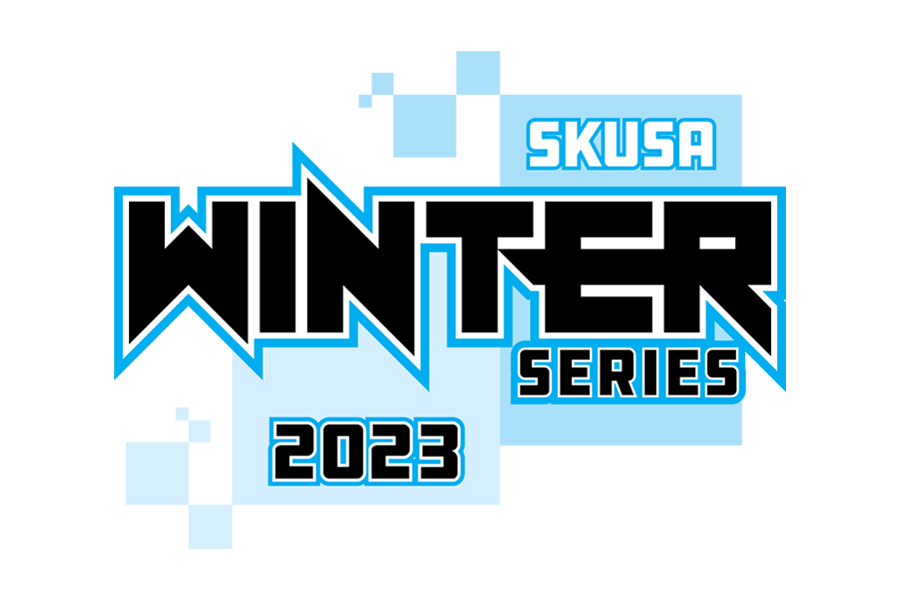 The second and finale event of the 2023 Superkarts! USA Winter Series championship will take place at the AMR Homestead-Miami Motorplex presented by MG Tires facility in Homestead, Florida. The sixth season of the two-event program will conclude on the February 10-12 weekend with Round Three and Four contested over Saturday and Sunday, following a full day of official practice on Friday. The 7/10-mile circuit will be utilized in the clockwise direction, opposite of the opening weekend last month.
Two new SKUSA winners set the tone in X30 Senior presented by Speed Concepts Racing. Former European champion Joe Turney stamped his debut with Kart Republic, winning the opening round with Rolison Performance Group / Kosmic driver Donovan Bonilla picking up his first major victory. Turney leads the championship after two rounds by 40 points over 2022 race winner Alessandro de Tullio (Parolin USA) – who is not pre-registered. Five-time SKUSA Pro Tour champion Ryan Norberg (RPG / Kosmic) is third with fellow Floridian Austin Garrison (SCR / Redspeed) fourth while Bonilla finds himself back in fifth, 82 points out of first.
The KA100 Senior presented by Aspen Sport also welcomed a new winner during the opening round. Aiden Levy (Alonso Kart) came away with victory in Round One with 2022 race winner Collin Lloyd (Magik Kart USA) picking up the win on Sunday. They lead the championship respectively, separated by only seven points. Peyton Phillips (RPM / Tony Kart) is 53 points back in third with Luke Welcome (ANSA / Formula K) sitting fourth and Austin Jurs (FMS / Merlin) in fifth. Welcome however will not be competing following an injury during testing.
While the opening weekend saw good numbers for the Pro Shifter presented by PSL Karting, the finale weekend has only four pre-entries heading into the weekend. It will however finally give us the battle of defending series champion Alan Isambard (ANSA / Formula K) going head-to-head with former SKUSA Pro Tour champion AJ Myers (Magik Kart USA). Each had issues on one of the days in January, each taking a victory while Isambard collected the most points to lead the standings by 38 points. Annie Rhule (Magik Kart USA) is the only other driver in the top-five of the standings returning, as she trails by 194 points.
Momentum carried over for two drivers into the 2023 SKUSA Winter Series opener in X30 Junior presented by Rolison Performance Group. Each round featured a sweep, Saturday by SuperNationals 25 winner Ernesto Rivera (RPG / Kosmic) and Enzo Vidmontiene (MottazSport / Parolin) on Sunday. Rivera had the better two-day combo, leading the points by 56 points ahead of Vidmontiene. Teddy Musella (RPG / Kosmic) and Jackson Wolny (RPG / Kosmic) each had a podium finish to find themselves third and fourth in the championship chase. Fifth place Max Taylor (RPG / Kosmic) will not be competing due to a scheduling conflict, however, there are a host of drivers that could be a factor on the weekend including Leonardo Escorpioni (Zanella / Tony Kart), Oliver Wheldon (JC Karting / LN Racing Kart) and Round One runner-up Steven Miller (CDR / Kart Republic).
One of the two winners from the opening weekend in KA100 Junior presented by MottazSport will not be competing at the finale. Round One winner Jensen Burnett (RPM / Tony Kart) is not scheduled for the February weekend despite sitting second in the points with plans to compete in Europe. That provides Round Two winner and point leader Steven Miller (CDR / Kart Republic) with the opportunity to extend his 65 point lead going into the weekend. Enzo Vidmontiene (MottazSport / Parolin) is third with one podium finish last month. Leonardo Escorpioni (Zanella / Tony Kart) and Hudson Schwartz (RPG / Kosmic) are the next two in line, however, trail by over 140 points. With 44 entries in the category, anything can still happen during the final two rounds of racing.
The KA100 Master presented by Kart Racing Solutions will crown its inaugural champion at the end of the weekend. Round Two winner Michel Garrido (Alessandros / Tony Kart) leads the championship with two podium finishes. Ruben Rovelo is second with two podium results of his own, however, not registered on the entry list. Round One victor Luis Schiavo (SVK / Exprit) is back by 44 points with two rounds remaining. Miguel Mier (Orsolon / Tony Kart) is fourth, only 60 points out of first. The weekend could have spoilers with SKUSA Pro Tour champion Mario Barrios (RPG / Kosmic) and Niki Coello (FMS / Merlin) making their first 2023 starts.
The entry list for the weekend has zero drivers on the roster for Master Shifter presented by Greyhound Racing Seats. Double race winner and defending champion Scott 'Skitchy' Barnes (Magik Kart USA) is scheduled to be trackside from Bermuda, however, if no other walk-up entries arrive he will drop weight to run in the Pro category.
Winning does not always guarantee a championship. The numbers thus far show that in the DNJ Intermodal Services Mini Swift category. Lucas Palacio (TKG / Kart Republic) won both main events in January however last year's Micro Swift champion Alessandro Truchot (Parolin USA) leads the championship off two Prefinal wins, top qualifying honors and one podium finish. The gap is only two points with Truchot holding the advantage. Ethan Tovo (Tovo / Parolin) is only 76 points back in third ahead of Kai Johnson (PSA / Benik) and Tristan Murphy (RPM / Parolin). The top-eight, including Marco Romero (Team Benik), Ashton Woon (Supertune / Parolin) and Michael McGaughy (RPM / Parolin) are all within 157 points heading into the weekend.
Two round sweeps put Antonio Pizzonia Neto (Pizzonia / Parolin) into the driver's seat for the championship in Micro Swift presented by RYSA Racing. He holds a 126 point advantage over Valentino Santillan (Parolin) as the only other driver to stand on the podium both rounds in January. Joao Paulo Bonadiman (Orsolon / Parolin), Maxwell Macha (SLA) and Colton Schniegenberg (GWR / Energy) are the current top-five in the standings heading into the weekend.
Follow eKartingNews all weekend long on Facebook, Twitter and Instagram for updates, photos, videos, interviews and more along with subscribing to the EKN YouTube channel.