OK-N to Debut in the USA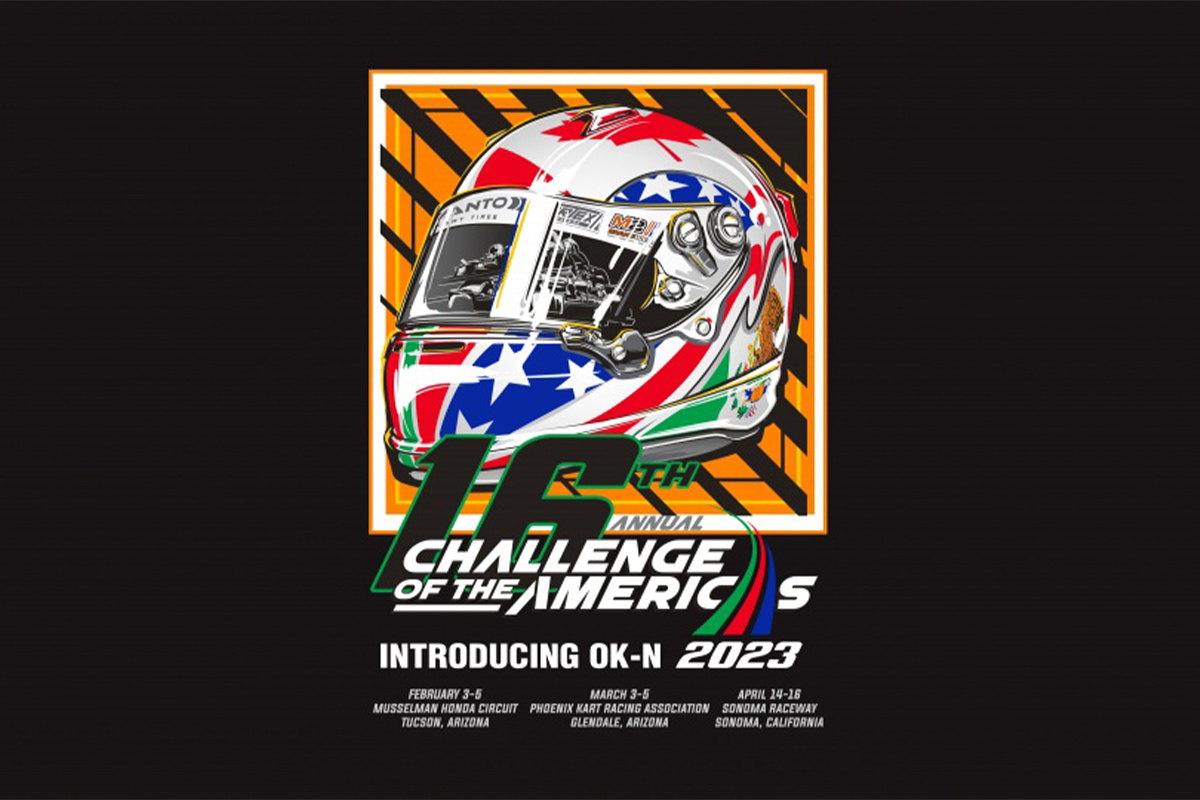 The FIA Karting's presentation of the OK-N category in the second half of 2022 has received a lot of attention around the world. It is a pleasant surprise to see the interest in this new opportunity on the North American continent. It is possible that the OK-N's first competition appearance will soon be in the USA as part of the winter Challenge of the Americas series.
Promoter Andy Seesemann has included the OK-N in the programme of the 16th edition of the "Challenge of the Americas", which will start very soon in Arizona. Let's talk to Jesus Vasquez, head of P1 Engines who has chosen to sponsor the OK-N in this series.
"I am a former driver who has managed to set up his own business in kart racing. I am also a father of a driver who supports his son with reasonable means. As in all countries, not all karting enthusiasts in the United States have unlimited budgets. Many of P1 Engines' customers have found satisfaction with the IAME KA100 engine, a simple 100cc air-cooled engine that allows them to participate in lively races without spending a lot of money. My son has raced with this engine, but the move to the Senior categories has made me wonder about the future.
I had not yet found the ideal engine to take over from the KA100 for drivers over 15 years old. Last year we had the chance to test an OK engine. The drivers were of course enthusiastic about the performance of the engine. From my point of view as a technician, I immediately admired the quality of the design of this simple block in which there is little to be done to be competitive and to ensure maintenance. The presentation of the OK-N opened up new perspectives for me. What if it was the solution to take over from the KA100?
The OK-N has all the qualities for this. Its sleek design and reliability allow me to continue to offer affordable services to my customers while still producing very interesting performances. This was obvious to me when I did my first quotation projections. I didn't need to plan for a lot of manpower or spare parts to keep it running throughout the season. On the other hand, the race format recommended by FIA Karting in this category fits perfectly with our philosophy. As Andy Seesemann completely shares my vision, things went very quickly: he added the OK-N to his series and I committed to support him.
We are well aware that the OK-N is a brand new category that needs to establish itself among competitors, but we believe in its potential. The first event in Tucson will be a kind of presentation and we think that the next two events of the "Challenge of the Americas" will already give us a good idea of the interest of this project on American soil. Common OK parts are not a problem to obtain, it is just whether the recently homologated OK-N engines can be delivered in sufficient quantity by the European manufacturers who are in a tight period at this time."
2023 Challenge of the Americas
#1: Musselman Honda Circuit – Tucson, Arizona, 3rd-5th February
#2: Phoenix Kart Racing Association – Glendale, Arizona, 3rd-5th March
#3: Sonoma Raceway – Sonoma, California, 14th-16th April