Carlos Sainz on Track at Franciacorta With the Tony Kart Racing Team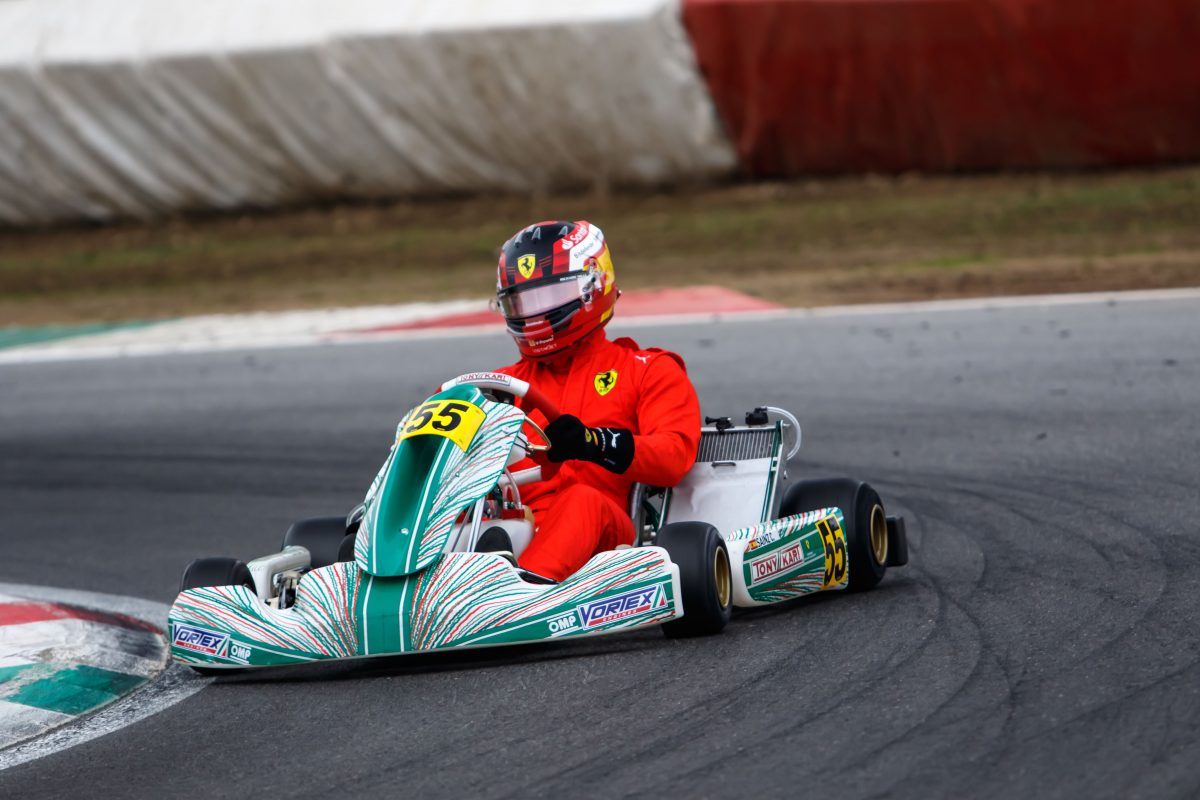 The Scuderia Ferrari driver had three intense days of testing with our official team as part of his training for the new Formula 1 season.
Three days of karting for Carlos Sainz at the Franciacorta Karting Track in Castrezzato (BS). The Spanish driver, F1 driver in the Scuderia Ferrari, got off the track with our Tony Kart Racing Team, as part of his training ahead of the 2023 season.
Sainz got on the Tony Kart Racer 401 RR, KZ configuration and Vortex powered, on Thursday 12th and Friday 13th January, accompanied by Roberto Merhi (former F1 driver with Manor Marussia) and by Felix Porteiro (in the past our official driver in the major international races). He then carried out a second test session – once more on the Italian circuit – the next Friday, 27th January, this time under the watchful eye of a rally icon, his father, Carlos Sainz Senior.
The Ferrari driver closely worked with our staff on the setup of the Racer 401 RR, telemetry and approach to the track, significantly improving his lap time. Moreover, taking advantage of the presence of his compatriots Merhi and Porteiro, he completed several race simulations.
It was an opportunity for him not only to rediscover the origins of his sporting career, but also to spend the practice sessions together with old friends: Carlos, in fact, raced in the past as a representative of the OTK Kart Group brand and the Tony Kart Racing Team. It is worth mentioning his victories at the CIK-FIA Asia-Pacific Championship in 2008 and at the Monaco Kart Cup in 2009 in the KF3 category, as well as the title of European Vice-Champion, still in 2009.