2023 ROK Cup USA Florida Winter Tour – Tropicana Field – Friday Report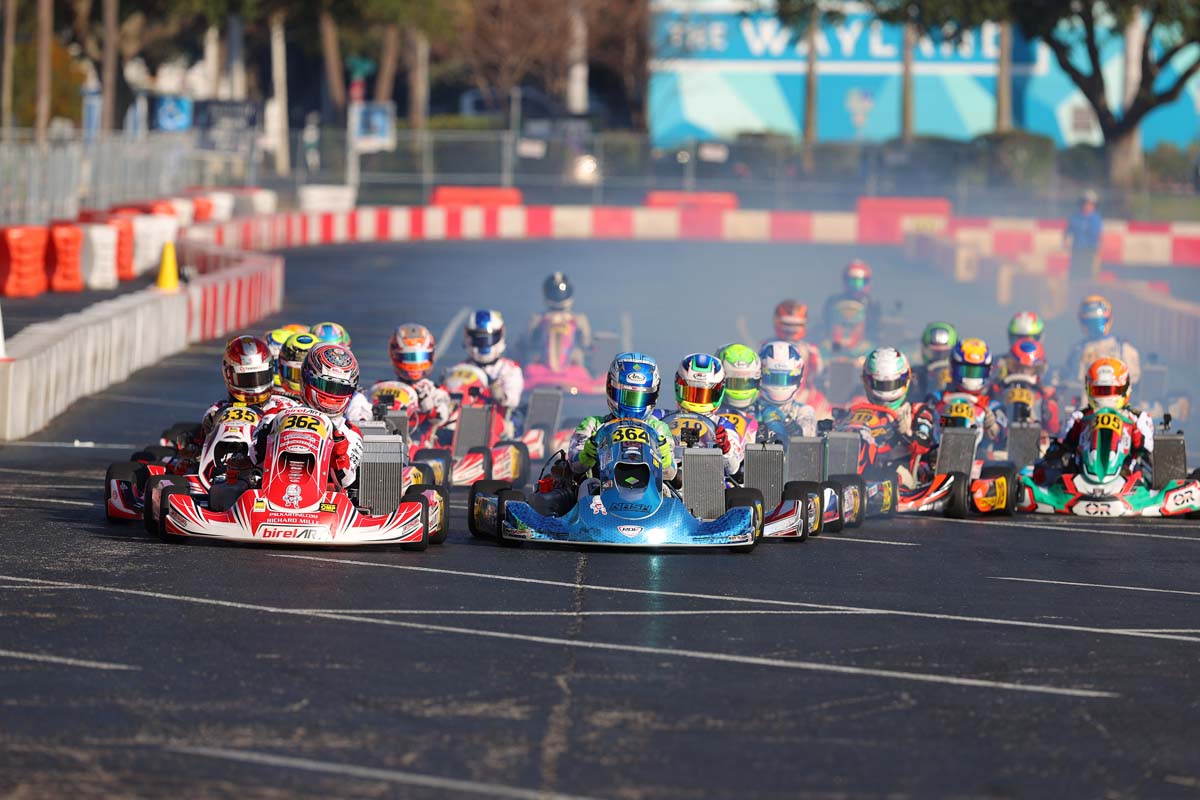 The ROK Cup USA Florida Winter Tour opener in St. Petersburg completed qualifying and the opening rounds of heats on Friday
(Photo: Canadian Karting News)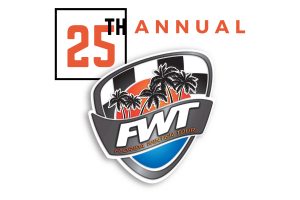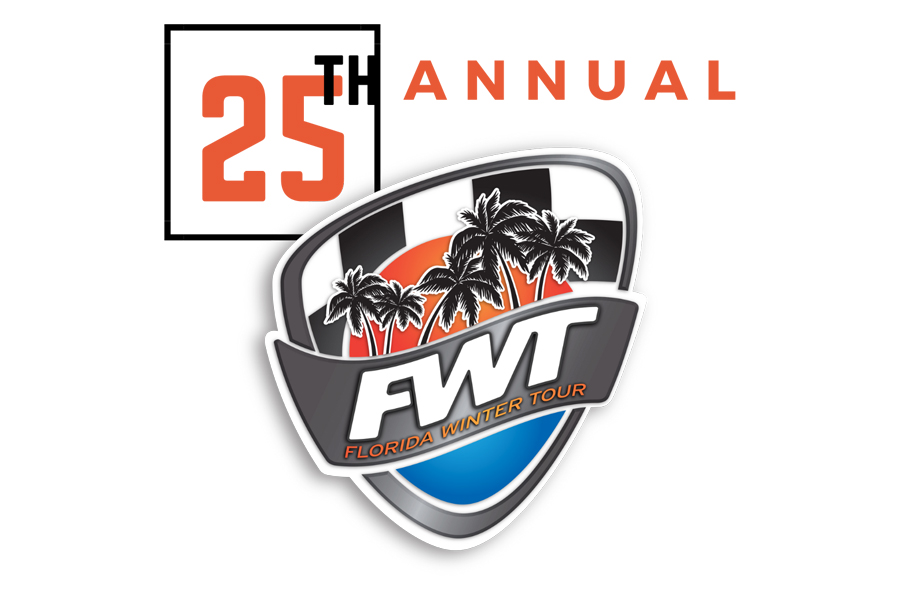 The first round of 'Official Competition' for the 2023 ROK Cup USA Florida Winter Tour took to the track today at the barrier-lined temporary circuit adjacent to Tropicana Field. With ROKKERs hitting the track for a full day of practice yesterday, this morning featured two rounds of additional practice before qualifying and the first wheel-to-wheel racing of the weekend. With a change in weather expected tomorrow, teams and competitors were looking to get their ROK season started on the right foot.
ROK VLR Junior
Qualifying Results
1. Christian Cameron (PSL Karting)
2. Steven Miller (CDR)
3. Ernesto Rivera (Rolison Performance Group)
4. Shun Sekiguchi (Supertune)
5. Turner Brown (Speed Concepts Racing)
Heat #1
It was Steven Miller and Ernesto River who jumped pole position winner Christian Cameron early to run one-two at the top of the charts before River disposed of Miller a few laps later to take the point. Miller went purple on lap six to earn the fastest lap of the race so far as Payton Westcott (Nash Motorsportz) jumped four positions into fifth while Emma Scarbrough (CDR) gained ten positions to run tenth. Rivera and Miller had stretched a more than one-second gap on P3 with two laps remaining as it was a two-driver race for the win. Rivera would hold off Miller to take the win by .056 over Miller. Christian Cameron crossed the line third in his BirelART machine while Anthony Martella (Speed Concepts Racing) slotted into fourth, just ahead of Supertune's Shun Sekiguchi.
ROK VLR Senior
Qualifying Results
1. Helio Meza (Iron Rock Motorsports)
2. Wes Duchak (Rolison Performance Group)
3. Gracian Rzedzian (Tecno Kart USA)
4. Jed Perkins (Perkins Racing)
5. Brayden Domingue (Iron Rock Motorsports)
Heat #1
Helio Meza capitalized on his heat one pole position to drive to the VLR Senior victory in their first wheel-to-wheel action of the weekend. Like in the VLR Junior class, it was a two-driver battle up front for the win as Wes Duchak pressed Meza over the 12-lap heat. With the top-five positions remaining unchanged, Gracian Rzedzian led Jed Perkins and Brayden Domingue in the run for competitors in the third through fifth positions. Following the race, Duchak was dropped one position for an issue on track.
ROK Mini
Qualifying Results
1. Kai Johnson (Team Benik)
2. Marco Romero (Team Benik)
3. Max Cristea (Mottazsport)
4. Royce Vega (Team Benik)
5. Antonie Lemieux (PSL Karting)
Heat #1
Marco Romero would have a disastrous start in Mini ROK and by the end of the first lap, dropped from second to sixth in the running order. Kai Johnson held his position at the front of the field ahead of Max Cristea, Antoine Lemieux, and David Zhao (Goodwood Kartways), who all had advanced forward. Romero gained one of his lost positions back on lap five to creep back into the top-five as Tyrone Kemper (Team Benik) and Edward Kennedy (Nash Motorsportz) were up three and four spots respectively to sixth and seventh. Cristea took the lead on lap seven, but Johnson regained control a lap later bringing Lemieux with him to second. In the end, it was Johnson who scored the heat one win ahead of Cristea and Zhao who got by Lemieux on the final circuit. Lemieux settled for fourth with Romero in fifth. Following the race, Lemieux incurred a penalty that dropped him to seventh on the result sheets.
ROK Shifter Master
Qualifying Results
1. Antonio Pizzonia (Orsolon Racing)
2. Larry Pegram (Pegram Racing)
3. Luis Gautier (PSL Karting)
4. Scott Presti (Presti Racing)
5. Jose Montalto (DRT Racing)
Heat #1
Antonio Pizzonia rocketed away from his pole position to grab the early lead in the ROK Master Shifter class and extended that lead to more than half a second by the end of lap three. Larry Pegram slotted into the second position for the first four laps before Jose Montalto jumped from his P4 starting spot into second. Morne Van Taak (VTM Racing Engines) was also up two spots to fourth with Luis Gautier in fifth. Pizzonia continued to stretch his lead and with three laps remaining had opened a gap of over 1.5 seconds. Pizzonia scored the win ahead of Montalto, Pegram, Van Taak, and Gautier.
ROK Senior
Qualifying Results
1. Blake Nash (Nash Motorsportz)
2. Matheus Morgatto (PSL Karting)
3. Karol Pasiewicz (International Motorsports)
4. Ayden Ingratta (Speed Concepts Racing)
5. Connor Zilisch (Racing Edge Motorsports)
Heat #1
It was Blake Nash who led the field of ROK Senior drivers to the green flag, but it was the 2022 OK World Champion Matheus Morgatto who led the first lap as Nash secured the second position just ahead of senior rookie Ayden Ingratta. Nash moved back to the point on lap three bringing Ingratta with him to second as Morgatto fell to third. By the one-third race distance, Jorge Ortiz from the SCR camp had gained nine positions to run fifth, just ahead of Cameron Weinberg (Weinberg Racing) in sixth. It was Ingratta's turn to lead a lap on the sixth circuit as he jumped to the point with Morgatto getting by Nash for second as well. Ortiz jumped two more positions a lap later to add to his positions gained total as he was up to third and Nash was all the way down in P8. Ingratta earned the win with Morgatto and Ortiz in second and third. Karol Pasiewicz beat Diego Ramos (PSL Karting) to the line for fifth.
ROK Master
Qualifying Results
1. Andre Nicastro (Racing Edge Motorsports)
2. William Isaias (International Motorsports)
3. David Laplante (Premiere Karting)
4. Martin Stone (Racing Edge Motorsports)
5. Miguel Mier (Orsolon Racing)
Heat #1
It was all Andre Nicastro in the ROK Master heat as the REM driver had opened a gap of nearly 1.5 seconds by the end of lap five. While the top three drivers' positions remained unchanged through the first half of the race, Sylvain Coulombe (Premiere Karting) was the big mover up three spots to fourth, just ahead of Miguel Meir in fifth. As ROKKERs moved through the 12-lap race, the top-five drivers held their own to finish with no changes.
ROK Micro
Qualifying Results
1. Valentino Santillan (SLA Racing)
2. Joao Bonadiman (Orsolon Racing)
3. Matheus Ramalho (URace)
4. Maxwell Macha (SLA Racing)
5. Antonio Pizzonia Jr. (Orsolon Racing)
Heat #1
After an aborted start on the first attempt, Micro ROKKERs were racing on the second time by. With battles throughout the field that featured movement nearly every lap, it was Matheus Ramalho who would drive to the win. Antonio Pizzonia Jr. was the best of the rest as he was able to beat Nico Orbzo (Iron Rock Motorsports) to the line for second while Orbezo earned the fastest lap of the race. Maxwell Macha slotted his SLA Racing machine into the fourth position just ahead of second-place qualifier Joao Bonadiman.
ROK Junior
Qualifying Results
1. Anthony Martella (Speed Concepts Racing)
2. Oliver Wheldon (JC Karting)
3. Steven Miller (CDR)
4. Christian Cameron (PSL Karting)
5. Theo Salomao (Orsolon Racing)
Heat #1
After a big shove into the first corner from the third-place starter of Steven Miller, Anthony Martella held on to the lead and controlled the pace over the first few laps. Miller advanced from third to second courtesy of his aggressive start as Theo Salomao gained two positions going from fifth to third. It was Oliver Wheldon who was the biggest loser on the first lap losing two spots from starting second to run fourth ahead of Christian Cameron. Miller overtook Martella on lap four to take the lead. A lap later, Wheldon jumped to the third position bringing Sebastian Garzon Orozco (Orsolon Racing) with him to fourth and pushing Salomao to fifth. Martella would go purple on lap eight to close the gap to Miller out front and made his bid for the lead on lap nine. Securing the point, Martella led Wheldon and Miller now with two laps to go. Martella earned the win, his first career FWT heat race win ahead of Wheldon, Miller, Ernesto Rivera (RPG) and Sebastian Garzon Orozco. Miller was dropped to fifth in the results courtesy of an on-track penalty that elevate both Rivera and Garzon.
ROK VLR Master
Qualifying Results
1. Laurentiu Mardan (Tecno Kart USA)
2. Mark Pavan (Goodwood Kartways)
3. Alex Dal Bon (LFB Racing)
4. Galo Barros (VTM Racing Team)
5. Luis Quinones (Rhino Kart Team)
Heat #1
It was all Laurentiu Mardan in the ROK VLR Master heat race as he led flag-to-flag to take a dominant victory by 7.712. Consistently nearly half of a second faster than his rivals, Mardan had opened a 5.5-second gap by lap six before resetting the fastest lap of the race on lap seven. Mark Pavan settled into the second position as he was the best of the rest holding off Alex Dal Bon as the pair had opened a large gap on the fourth-place runner of Luis Quinones and Ryan Molina in fifth.
ROK Shifter
Qualifying Results
1. Marjin Kremers (PSL Karting)
2. AJ Myers (Magik Kart USA)
3. Pedro Piquet (Piquet Sports)
4. Josh Conquer (Carblos Racing Engines)
5. Giorgio Carrara (International Motorsports)
Heat #1
While Marjin Kremers earned the pole position, it was AJ Myers who was the driver to beat during the first third of heat one for the ROK Shifter pilots. Myers jumped to the lead opening a gap of just over half a second after only four circuits as Kremers ran second. Josh Conquer was able to dispose of Pedro Piquet on the opening lap to jump to third while Vincenzo Sarracino (VS10Kart) ran fifth. Kremers scored the fastest lap of the race on lap seven and then reset on lap eight to close the gap to just over three-tenths of a second with four laps to go. No change at the end of lap nine, Kremers was within .19 at the end of lap ten but he was unable to mount a challenge for the win. Myers wins ahead of Kremers, Conquer, Sarracino and Pedro Piquet.
*All results are unofficial at the time of posting.
ROKKERs will return to the track Saturday morning for heats two and three before the prefinals will run late in the day setting the grids for Sunday's main events. For a complete set of results, click HERE.