Skip Barber Awards Two Scholarships at WKA Daytona KartWeek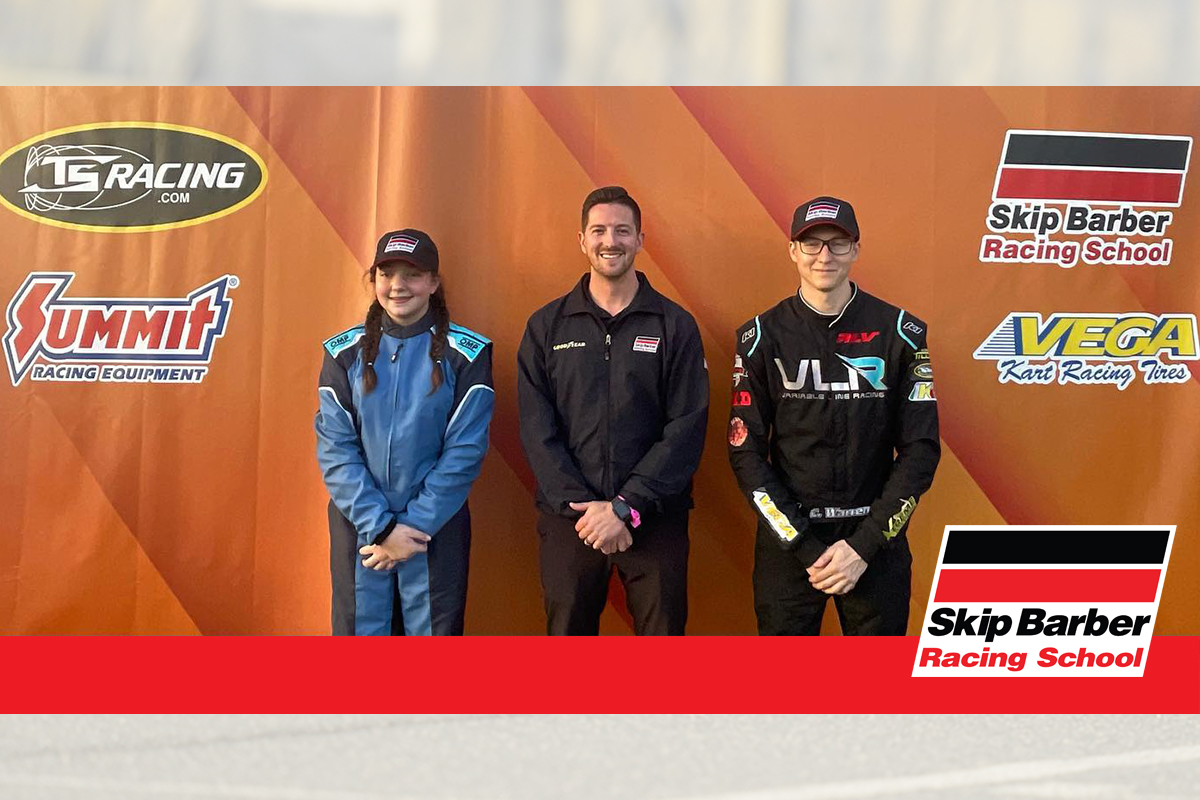 Ava Hanssen and Colin Warren were each awarded a 3-day Formula School at Skip Barber
The Skip Barber Racing School continued its commitment to Karting by sponsoring the World Karting Association Daytona Kartweek, December 27-30, with a prize package of two 3-Day Formula Schools valued at $19,000.
Colin Warren in CIK 206 Senior and Ava Hanssen in CIK 206 Junior took home the top prizes based on their finishing average over 2 days of racing.
"These two drivers are joining the ranks of elite racers like Ryan Hunter-Reay, AJ Allmendinger, Josef Newgarden, Conor De Phillippi, Spencer Pigot, and Conor Daly – who in their early days of racing all competed in the Skip Barber Karting Shootout and Race Series." Said Anthony DeMonte, CEO of the Skip Barber Racing School. "Skip Barber Racing School graduates have taken the podium in every discipline of racing, making the Skip Barber Race Series the perfect platform for the aspiring race car driver to kickstart their careers."
Karting champions and Skip Barber Race Series competitors Ricky and Jordan Taylor were on hand to compete and talk with the school members.
This year, the Skip Barber Racing School partnered with Anderson Promotions to become the Official Racing School of USF Pro Championships Presented by Cooper Tires. The new partnership will extend the current, unrivaled scholarship-funded ladder system to the NTT INDYCAR SERIES and Indianapolis 500, anchored by the Road to Indy and USF Juniors.
The Champion of the 2023 Skip Barber Formula Race Series will be offered a scholarship valued at $100,000 to advance to either USF Juniors or USF2000 the following season. The runner-up will be invited back to the Series in 2024 on full scholarship. Third place will receive a scholarship for half of the eight-race season.
Click here to learn more about our Karts to Cars Scholarship program, view our calendar and get behind the wheel of a Skip Barber Formula car today!