Over 250 Drivers at the "Premiere" of the WSK Champions Cup
From 25 to 29 January in Lonato the opening race of the 2023 season of WSK Promotion.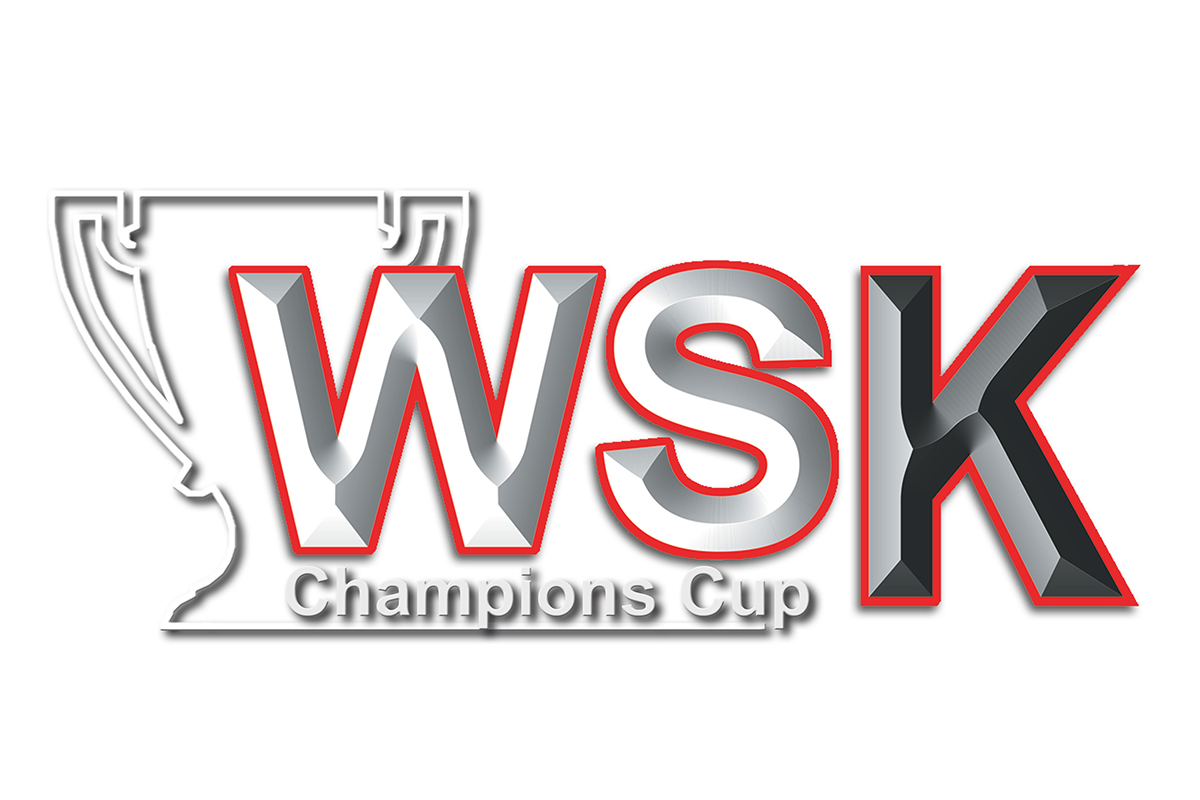 A few days after the closing of entries, over 250 drivers are already registered for the WSK Champions Cup, the inaugural race of the 18th season of WSK Promotion for the event scheduled from 25 to 29 January 2023 at the South Garda Karting in Lonato, with numbers sharply upwards for this event now in its 10th edition.
Attending the race the MINI, OKJ, OK, X30J, X30S and KZ2 categories, which present themselves at the starting lines of 2023 for a first technical and sporting comparison of particular interest also in view of the new competitive season. Also at the start are many new protagonists engaged in the transition to higher categories with the aim of immediately showing off. The 2023 edition is characterized by the beginning of the two new categories X30 Junior and X30 Senior, making their debut in a championship of excellence such as the one branded WSK.
After the free practice sessions on Wednesday 25 and Thursday 26 February, qualifying practice and first heats begin on Friday, qualifying heats on Saturday, and the final stage live on TV Streaming with the Prefinals and Finals on Sunday 29 January.
The WSK Promotion 2023 calendar follows:
WSK CHAMPIONS CUP
29/01/2023 LONATO / MINI – OKJ – OK – X30S – X30J – KZ2
WSK SUPER MASTER SERIES
1°Rd – 05/02/2023 LONATO / MINI – OKJ – OK – KZ2 – OKN OKN-J
2°Rd – 19/02/2023 FRANCIACORTA / MINI – OKJ – OK – KZ2 – OKN OKN-J
3°Rd – 05/03/2023 SARNO / MINI – OKJ – OK – KZ2 – OKN OKN-J
4°Rd – 30/04/2023 CREMONA / MINI – OKJ – OK – KZ2 – OKN OKN-J
WSK Super Cup by Mini – Trofeo Nazionale MINI ACI Sport
10/06/2023 LA CONCA / MINI
WSK EURO SERIES
1°Rd – 03/09/2023 FRANCIACORTA / MINI – OKJ – OK – OKN OKN-J
2°Rd – 05/11/2023 SARNO / MINI – OKJ – OK – KZ2 – OKN OKN-J
WSK OPEN SERIES
1°Rd – 12/03/2023 LONATO / MINI – X30S – X30J – KZ2
2°Rd – 02/04/2023 CREMONA / MINI – X30S – X30J – KZ2
3°Rd –16/04/2023 CASTELLETTO / MINI – X30S – X30J
4°Rd – 25/06/2023 SARNO / MINI – X30S – X30J – KZ2
WSK FINAL CUP
1°Rd 19/11/2023 LONATO / MINI – OKJ – OK – KZ2 – X30S – X30J
2°Rd 26/11/2023 FRANCIACORTA / MINI – OKJ – OK – KZ2– OKN OKN-J
Info: www.wskarting.it/index.asp
WSK Promotion
Ufficio Stampa
press@wsk.it