Cup Karts North America Launches Northeast Divisional Series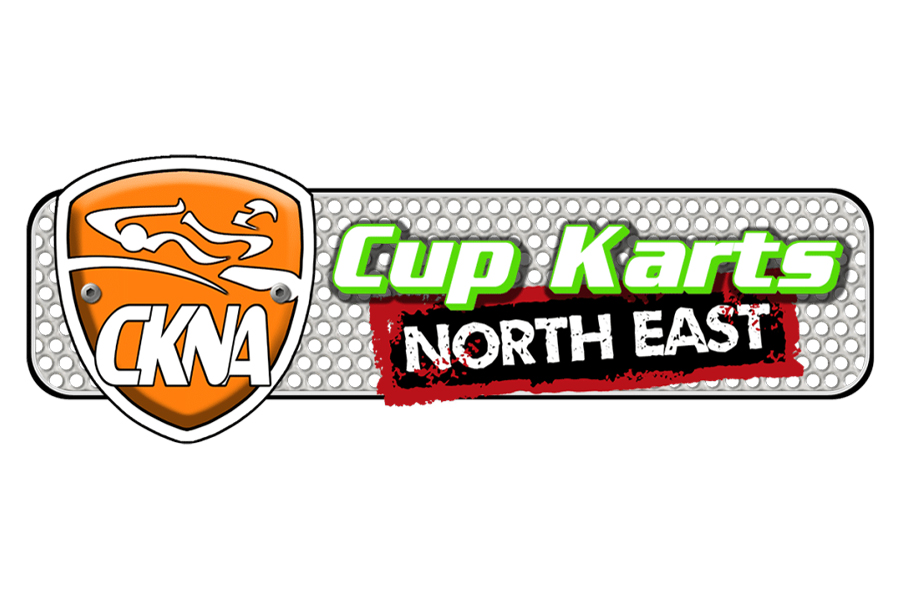 Starting as a small series of three races in Wisconsin back in 2014, Cup Karts North America has now become the largest 4-cycle sprint karting organization in North America. This past season saw the addition of the very successful Cup Karts Canada Series, increasing the total number of events to 12 in as many as eleven different states/provinces in 2022.
We try to make CKNA bigger AND better each year. Through rule changes, staffing, class structure and the tracks at which we hold races; we are always striving to one up ourselves and provide the best competitive and family-friendly events that our customers deserve. Based on the success of our 2022 campaign, we knew we had to step up our game if we wanted to continue to grow the organization without sacrificing any of our standards we have established.
For many years, we have had numerous racers and tracks ask us why we don't hold races in the Northeastern United States. Our answer has always been the same… we simply don't have the staffing and manpower to hold more events. Thankfully, we have found a formula that will allow us to do just that and expand into that portion of the country. Today, we are officially announcing the formation of the Cup Karts Northeast Divisional Series!
As we said, our current staffing would not allow us to take on more events. We already ask so much from our staff that asking them to take even more weekends away from their jobs and families would be unreasonable. This meant we needed to add to our staff and find somebody to help us coordinate the entire thing from the Northeast. Somebody that can handle coordinating the staff, prizes, logistics and work with the tracks to prepare for our events. Amazingly, we found that very person right under our noses, in the pits at one of our events. We are pleased to announce that Tony Cirillo has joined CKNA as the Northeast Divisional Coordinator.
Tony "The Toe" Cirillo has been a fixture in 4-cycle karting for 30+ years. He has done it all; being the dad at the track racing with his sons, play-by-play announcing at some of the largest 4-cycle events and serving on the board of directors at other karting organizations. He's seen things that have worked, and things that have not. The experience he brings to CKNA along with his passion for 4-cycle karting makes us confident that we have the right person to help us build our Northeastern staff and coordinate all the things needed to host successful events in the manor that people have become accustomed to at our events.
Tony is just one part of the plan. As the Division Coordinator, he will be handling all the little things at the track to make sure events run smoothly. He will also be the main point of contact for racers in the Northeast who have questions about anything related to an event. This means that during an event he would most likely be running all over the place making sure things are running smoothly. We needed to find a Race Director that can dedicate 100% of his attention to what is going on out on the track, ensuring that rules are being enforced and competitors are as safe as possible.
Obviously, we wanted to find somebody from the region, but also wanted somebody that already was a well-respected member of the racing community. We made some calls to friends and racers from the area to see if anybody had a good candidate for us to consider. Amazingly the same person was suggested by each person we talked to. The decision was made, and we jumped on the phone to hire Keith Shampine as our Northeast Race Director.
Keith's resume in karting is long. He's been involved in motorsports since he was only 5 years old, racing in many different disciplines including Quarter Midgets, Enduro and Sprint Karting. He also spent many years helping different racing organizations in administrative roles as well as roles at the track. While this will be the first time Keith will serve as a Race Director, we believe that he understands the importance of enforcing our rules and creating continuity in how things are enforced at all CKNA events.
While we are still rounding out the remainder of the staff for the 2023 season, filling these two key positions filled along with the commitment from our existing tech staff members to attend these additional races, we are confident that we now have in place what it takes to successfully launch the Northeast Divisional Series.
We're also pleased to announce that our Sponsors are behind this expansion, with EK Chains stepping up to be one of the Series Presenting Sponsors, RLV being named the Qualifying Sponsor and NORAM continuing on as the Podium Sponsor for all these events! The support of these great companies along with our other sponsors really shows the commitment that we all have to continue the growth of 4-cycle karting.
Here is your 2023 Cup Karts Northeast Schedule:
The Northeast Divisional Series will be 4 events. We will kick things off the biggest and best way we could think of, at the Spring Nationals in Charlotte, NC. This event has quickly become a fan favorite, and we couldn't think of a better way to celebrate the inception of a new series! We will follow that up with 3 more events, all at tracks in the Northeast that we have never held races at before.
The 2023 North East Championships will be determined by a racers best 5 out of 7 event finishes. As the Charlotte race is also a National, it will be a 2-day format and only produce a single main event to earn points from. The remaining events will be our traditional 1-day formats, with separate events on Saturday and Sunday.
We can't tell you how excited we are to announce this new series and welcome all the racers from the region to the CKNA family. With how many racers we already attract from the area to our events in the North and South, we are confident that it won't be long until the Northeast rivals the entry counts of our other Divisional Series!
2023 Cup Karts North America Northeast Divisional Series Scheule
March 3-5: Charlotte Motor Speedway – Concord, NC
April 14-16: Oakland Valley Race Park – Cuddebackville, NY
June 2-4: New Jersey Motorsports Park – Millville, NJ
July 28-30: Pittsburgh International Race Complex – Wampum, PA