This Week In Karting: EP57 – January 11, 2023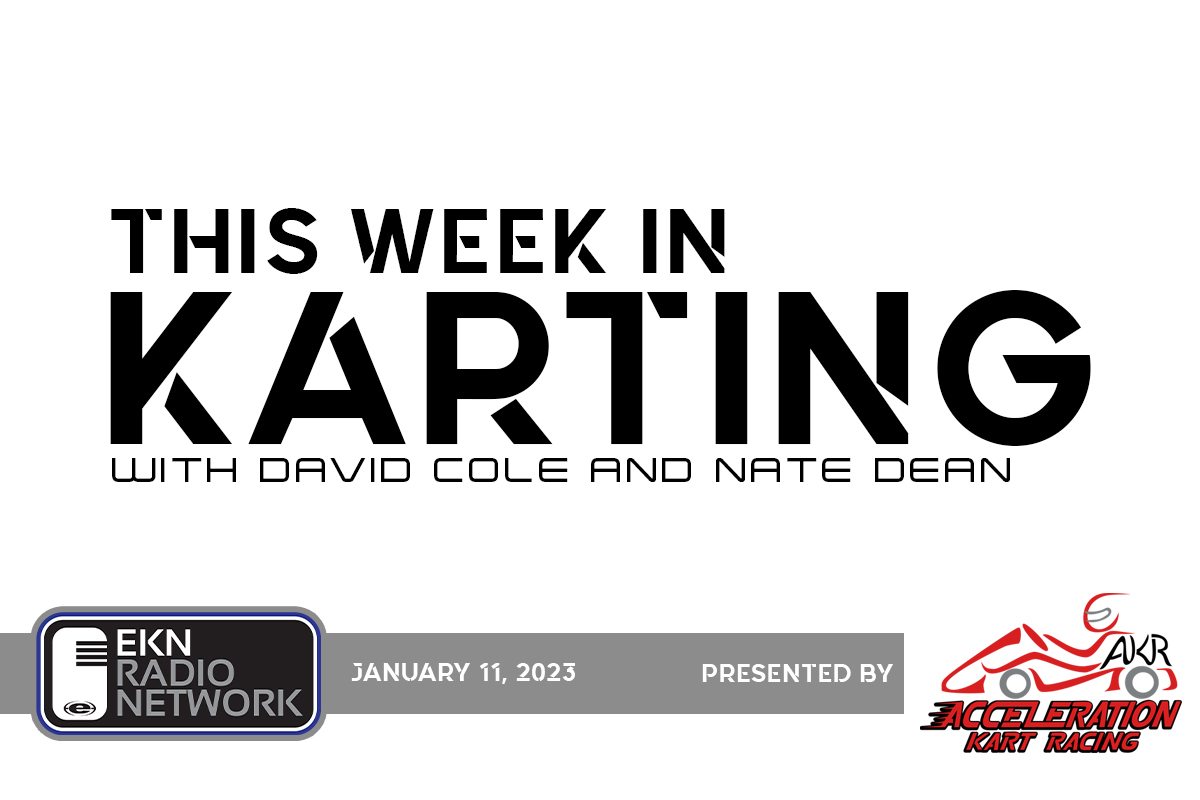 eKartingNews.com is the hub of the karting world, providing you with all the latest news, insider information and race reports from events around the globe. 'This Week In Karting' helps to tie everything together in one weekly podcast, bringing our listeners up to speed on the most recent news in the sport.
The 57th episode of 'This Week In Karting' opens up the 2023 season for the program. David Cole and Nate Dean come together to discuss the new topics entering the new year in this episode presented by Acceleration Kart Racing. Included in the show is news regarding the Superkarts! USA KA100 Master category, the Race Rotax US Trophy Series East schedule, updates on Challenge of the Americas, news regarding Parolin USA and MottazSport, along with details at the grassroots level with the Buckeye Karting Challenge and New England Karting Challenge.
Visit the EKN Podcast page or find all the podcast episodes on Podbean.com, iTunes, Google Play, or Spotify by searching EKN Radio Network.