EKN Trackside: 2023 Superkarts! USA Winter Series – AMR 1 – Preview
Sixth season in Miami opens new year of karting in USA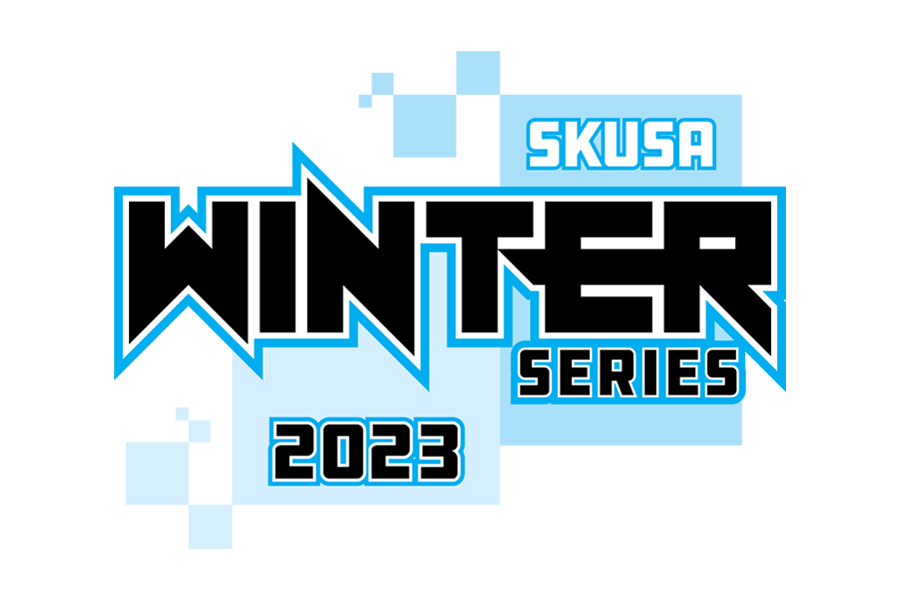 The new season is here and EKN is happy to begin the Trackside tour for 2023, beginning with the Superkarts! USA Winter Series program. The sixth season of the two-event program opens up with two rounds of racing at the AMR Homestead-Miami Motorplex presented by MG Tires facility in Homestead, Florida over the January 13-15 weekend.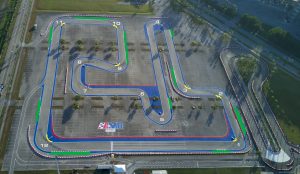 The 7/10-mile circuit will be utilized in the counter-clockwise direction for the opening weekend for the 2023 SKUSA Winter Series. Wednesday and Thursday are unofficial practice with Friday hosting five official sessions for testing. Round 1 is set for Saturday, including qualifying, Prefinal and Final. Round 2 is a repeat format on Sunday.
Two weekends in the state of Florida over the next five weeks provides us with a 'Spring Training' for the upcoming season, as the SKUSA Winter Series is the opportunity for select drivers either graduating up a division or finding a new home to work out the kinks and get ready for the busy summer schedule. Entries continue to grow with the pre-entries growing above the 230 mark, about 7% higher than last year to open up the racing season for 2023.
It should be an exciting opening weekend at the SKUSA Winter Series in the headline X30 Senior class presented by Speed Concepts Racing. Last year featured four different winners over the four rounds with Brazilian Matheus Morgatto using the championship at SKUSA Winter Series to build momentum toward claiming the 2022 FIA World Karting Championship in the OK division. The new PSL Karting / Birel ART driver will look to defend the title against three returning race winners, including teammate Diego Ramos, Florida driver Alessandro de Tullio (Parolin USA) and five-time SKUSA Pro Tour champion Ryan Norberg (RPG / Kosmic). SuperNationals KA100 winner Tomass Stolcermanis (Nash / Energy) and Louie Westover (Nash / EOS) add to the international list and possible podium contenders along with normal front runners Pauly Massimino (SCR / Kart Republic), Thomas Nepveu (Trinity / Kart Republic), and Noel Leon (CRG). Rookies making their Senior debut at SKUSA Winter Series include Ayden Ingratta (SCR / CRG), Brandon Carr (RPM / Tony Kart) and Jorge Ortiz (SCR / TB Kart).
Numbers are similar to last year's total in KA100 Senior presented by Aspen Sport. Defending champion Carson Morgan stepped away from the sport before the middle part of the year, thus leaving the title spot open for a new name. Florida driver Collin Lloyd (T1D / Tony Kart) was the only other driver to win at SKUSA Winter Series last year aside from Morgan. Lloyd leads a field of nearly half from the state of Florida. Outside of Florida is Latvia driver Tomass Stolcermanis (Nash / Energy), the SKUSA SuperNationals winner. Nick Terlecki (HDD / Exprit) stood on the podium last year, with he and Josh Hotz (HDD / Exprit) among the more experienced drivers in the field, along with former SuperNationals winner Zachary Claman DeMelo (Goodwood / Intrepid). Frankie Mossman (Tesoro Raceworx / CRG) and Peyton Phillips (Supertune / Tony Kart) are ones to watch along with Senior rookies Austin Jurs (FMS / Exprit), Luke Welcome (ANSA / Tony Kart) and Anthony Rivera (AKT / Energy).
The Pro Shifter division presented by PSL Karting features some heavy hitters as well, including defending series champion Alan Isambard (ANSA / Formula K). The Florida driver defended his home track, and will look to do so against former SKUSA Pro Tour champion AJ Myer (Magik Kart USA) and multi-time FIA World Karting Champion Davide Fore (Goodwood / Intrepid). Of the nine entries, four different countries are represented with USA, Italy, Brazil and Costa Rica.
New names will be seen at the front of X30 Junior presented by Rolison Performance Group. The only driver to win or finish on the podium last year returning in 2023 is Steven Miller (CDR / Kart Republic). The KA100 Junior SuperNationals 25 winner took a victory in last year's SKUSA Winter Series opening weekend, finishing sixth in the championship. Fellow SuperNationals winner Ernesto Rivera (RPG / Kosmic) will look to carry momentum from the victory in Vegas in X30 Junior in to the 2023 season. Enzo Vidmontiene (MottazSport / Parolin), a champion in four straight years at the Sunshine State Karting Challenge, is back for a second Junior season. Last year's Mini Swift champ Oliver Wheldon (JC / Kosmic) moved up to Junior in the middle of last year, making his class debut after running only KA100 Junior. Add in Californian Christian Cameron (PSL / Birel ART), Leonardo Escorpioni (Zanella / Tony Kart), Alex Mercado (SCR / Tony Kart) and Max Taylor (RPG / Kosmic) are others to watch.
The KA100 Junior presented by MottazSport has seen a big boom in terms of entries, setting the mark at 47 drivers for the weekend opener. Steven Miller and Max Taylor are the only two drivers returning to finish on the podium. Miller won at the opening weekend as well in KA100, and the two are looking to lead the field that includes other double duty drivers of Cameron, Vidmontiene, Wheldon, Rivera, Mercado, Escorpioni, and others. The field is also welcoming a good crop of rookie Junior drivers, including Isaac Malcuit (AKT / Kart Republic), Carson Weinberg (Tesoro Raceworx / CRG), Turner Brown (SCR / Redspeed), Salvador della Vecchia (SAR / Tony Kart) and Ty Fisher (SCR / TB Kart).
A new category for the SKUSA Winter Series as KA100 Master presented by Kart Racing Solutions will make its series debut, replacing the X30 Master class. A total of 14 drivers, up three from last year's X30 mark, will battle to become the inaugural class winner at the series. Nearly all the drivers are from Florida, including last year's front runners Luis Schiavo (SVK / Exprit), Michel Garrido (AR / Tony Kart) and Diego Rodriguez (AR / Tony Kart). Texas Sprint Racing Series multi-time class champion Miguel Mier (Orsolon / Tony Kart) is among those from outside the sunshine state, along with veteran DJ Ortiz (KRS / Tony Kart), John Stanescu (Magik Kart USA) and Tom Gerstner (Magik Kart USA).
Only four drivers are registered in Master Shifter presented by Greyhound Racing Seats, however, a walk-up entry will include defending series champion Scott 'Skitchy' Barnes. The Bermuda driver won three of the four rounds last year, and is coming off podium at SuperNationals 25. Patrick Otto Madsen (ANSA / Formula K), Scott Presti (Presti / RS Kart) and Dan Breitenstein (RYSA / Birel ART) come in with home track advantage with Frank Runco (Magik Kart USA) completing the field.
Oliver Wheldon moving up to the Junior ranks opens up the spot to claim the championship in Mini Swift presented by DNJ Intermodal Services. A full field of 46 drivers will battle during the opening weekend, with new names to be in the mix with only Kai Johnson (PSA / Benik) a returning podium finisher. SuperNationals 25 pole sitter Michael McGaughy (RPM / Parolin), Lucas Palacio (Trinity / Kart Republic), Max Cristea (MottazSport / Parolin), and the Tovo brothers of Ethan (Parolin) and Jackson (Parolin). A unique fact is that the entire top-10 of the Micro Swift SKUSA Winter Series championship are advancing to Mini in 2023. Alessandro Truchot (Parolin USA), Ashton Woon (DDW / Nitro Kart), and Benja Fernandez (Trinity / Kart Republic) were top-three last year. SKUSA Pro Tour champion Rocco Simone (Parolin USA) is graduating as well.
The Micro Swift presented by RYSA Racing class is nearly at 30 drivers entering the weekend with a lot of names that will be able to shine with the graduation of the many front runners from 2022, including Truchot who won all four rounds last year. Parker Ives (Nitro Kart) was on the podium at the SuperNationals in November, entering the weekend as a front runner along with Pasha Ali (Parolin USA), SuperNationals 25 top qualifier Antonio Pizzonia Neto (Orsolon / Parolin), and WKA double race winner Luke Giglio (MottazSport / Parolin).
Follow eKartingNews all weekend long on Facebook, Twitter and Instagram for updates, photos, videos, interviews and more along with subscribing to the EKN YouTube channel.