Parolin USA and MottazSport Join Forces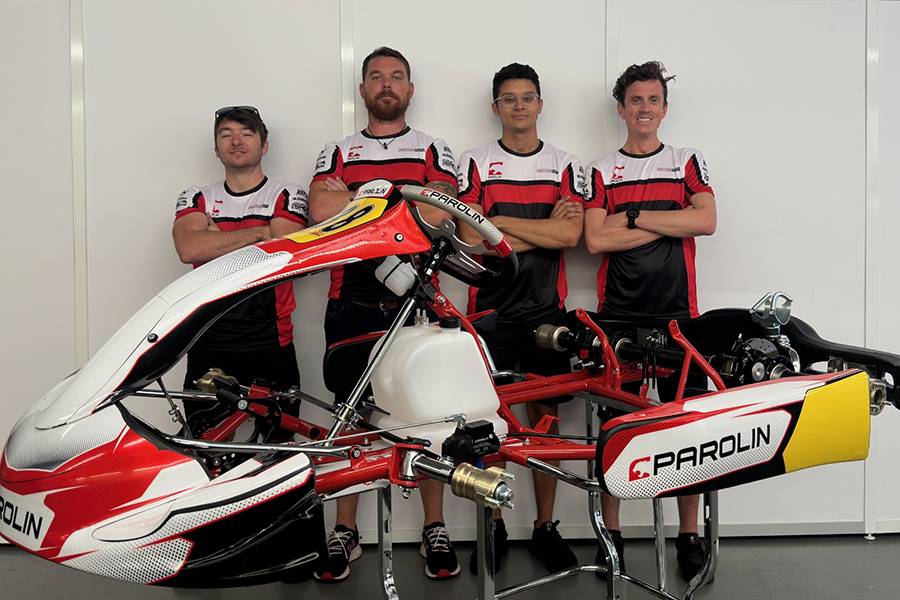 As a new year and a new season arrives, Parolin USA is proud to announce a new North American effort which will be spearheaded by the Palmetto, Florida based Team MottazSport. The year 2023 will see the rise of a new group in the paddock albeit under familiar colors. After a strong end to their 2022 campaign, including front running performances at the SKUSA SuperNationals and a lockout of the Sunshine State Karting Challenge finale in Homestead, Team MottazSport will hit the track with high aims as the winter regime of racing approaches.
With the technical support of Parolin Racing Kart Srl, MottazSport will be entering all of the major North American races aboard the Parolin product line with an already impressive driver lineup. The partnership will also mean a direct link for North American drivers who want to go try their hand in Europe under the direction of Parolin's official racing team based in Romano d'Ezzelino, Italy.
Marco Parolin, Marketing Director for Parolin Racing Kart SRL, had this to say about the new collaboration; "We are excited to see Mottazsport joining our USA program. We were positively impressed by the motivation of Jake Mottaz; we believe that his expertise and well-organised operation will be strategic assets for Parolin USA. Our company is keen on growing the brand presence in the United States and we are confident that Mottazsport will be an added value to our program."
Focusing first on the cadet and single speed categories, the team will look to hit the ground running at the upcoming Florida Winter Tour and the SKUSA Winter Series events.
"The second half of the 2022 season saw a major upward swing in momentum for our team with countless front running results. We are coming into next season with clenched fists and a high resolve." MottazSport team owner Jake Mottaz continued; "The addition of the Parolin name to our program will undoubtedly raise the caliber of support that we are able to offer our drivers and push everyone involved to continue to deliver top level results. I want to thank Teddy Truchot of Parolin USA, Marco and Albino Parolin of Parolin Racing Kart Srl for making this collaboration come to life."
Confirmed for 2023 is also the continued partnership between MottazSport and the reigning X30 Senior SKUSA SuperNationals champion engine tuner Bryn Nuttall from BN Engines.
In addition to the team, the partnership will serve other drivers outside of the tent as well. The Kart Rising shop based in Palmetto FL will now become an official dealer of Parolin USA and will ramp up to always keep a full stock of karts and parts. The MottazSport truck will also be fully stocked with spare parts, so for those in need of parts trackside, you will find your new home for the popular Parolin product line as well as all other Kart Rising product lines inside the MottazSport truck.
MottazSport is now accepting resumés for the 2023 season and has a limited number of spots available for the National Calendar, so contact them soon to reserve your spot under the tent.
For more information on MottazSport, Parolin products, or team membership please contact the team via  jake@mottazsport.com.
About MottazSport:
MottazSport is a Karting Academy and Racing Team based trackside at Andersen RacePark in Palmetto, Florida. MottazSport enters drivers in all major North American karting competitions. With a long track record of professionalism and front running results, MottazSport is your choice for all of your karting needs.