Breaking News: GFC Karting Adds Chase Hand to 2023 Driver Line-up
NorCal pilot to start season at Challenge of the Americas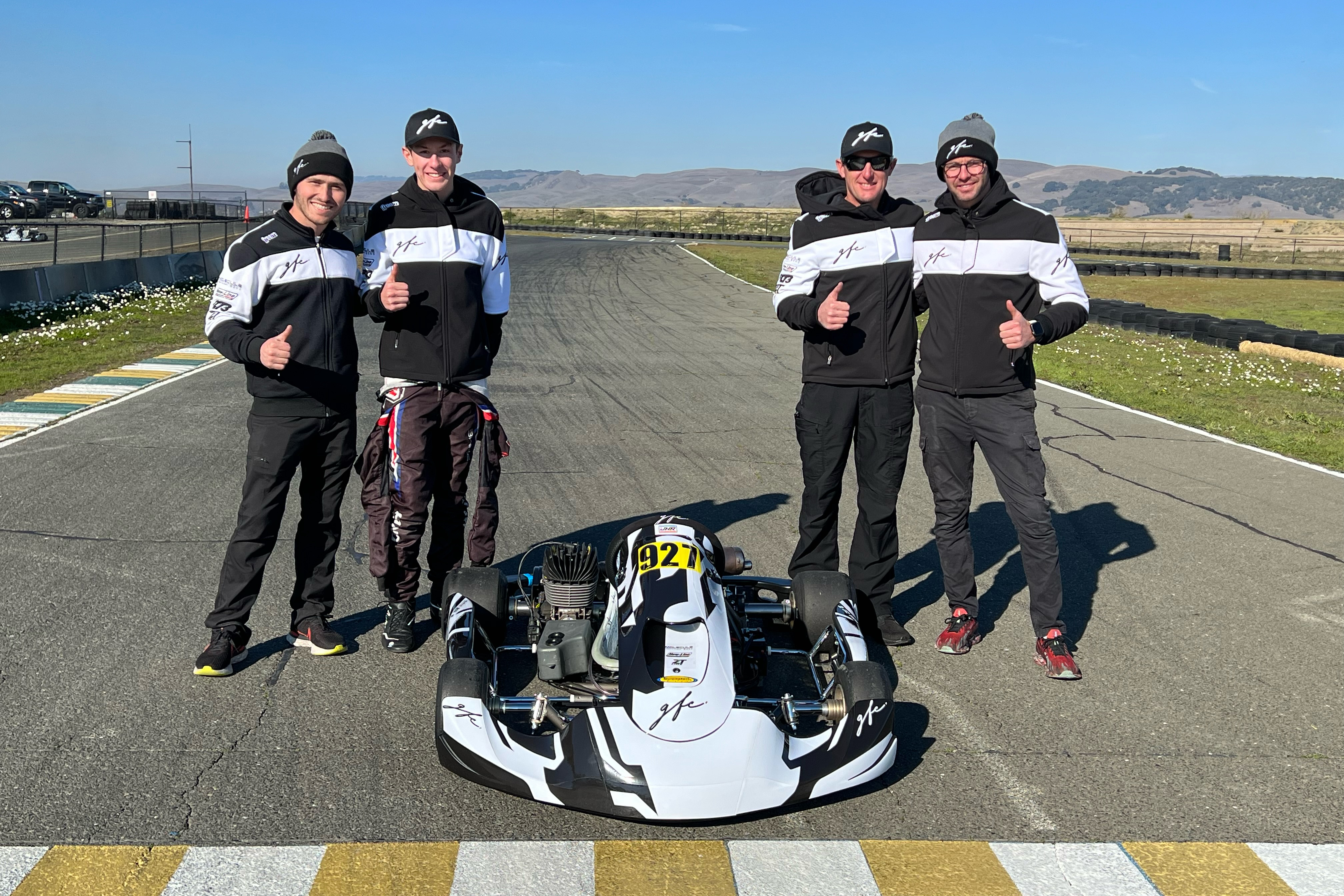 GFC Karting has added some power to its arsenal, bringing Chase Hand into the driver line-up for 2023
(Photo Courtesy of GFC Karting)
EKN has learned that Wilton, CA's Chase Hand will be making the move to the NorCal-based GFC Karting team for the 2023 season. The 16-year-old is coming off a strong rookie season as a senior, where he focused his limited schedule on the United States Pro Kart Series, and both the season-ending ROK Vegas and the SKUSA SuperNationals events. Hand finished fifth overall in the KA100 Senior category in the USPKS, sixth in VLR 100cc Senior at ROK Vegas, and ninth in KA100 Senior at the SuperNats. For 2023, he'll start the season with a focus on the west coast's Challenge of the Americas, running the 100cc Senior class. Hand has already hit the track in GFC equipment, testing at both Sonoma and Prairie City.
"We have been working very hard this winter both on and off track here at GFC for a successful 2023," offered GFC's Gary Carlton. "I'm thrilled to able to add Chase Hand be part of our TaG Senior program. Along with attending select races, I'm excited to have both Chase and his father Joey help with our endless product development of the GFC line of chassis. This season is one of the most important in chassis development with a new chassis homologation at the end of the year, and all of us here at GFC look forward to this partnership with the Hand family, who were there at the very start of my own karting career."
''I can't thank Gary enough for this opportunity and I am excited to be a part of the team," commented Chase Hand. "The environment is amazing and I can't wait to learn from the best. Let's go win some races!"
This association between Carlton and Hand is not new, as Gary spent time in his early years under the tutelage of Chase's father, karting legend Joey Hand, who was his coach. Hand has an extensive professional resume in DTM and IMSA competition.
"I'm super excited that we are going to be part of the GFC program," added Joey. "My relationship with Gary goes back a very long way. His dad brought him to me for coaching when he was nine-years-old and I've been a fan of him ever since. I have a huge amount of respect for Gary as a driver, a team owner, and especially as a person. This will be a great opportunity for Chase to win races, but also to learn more about all aspects of racing."
In addition to karting competition and R&D for GFC Karting, Chase will also spend time behind the wheel of a Late Model stock car in 2023, running up and down the west coast with Strive Motorsports.