Jaxon Porter Signs with Factory Karts for 2023
Arizona champion driver becomes official Cadet driver for American-made racing kart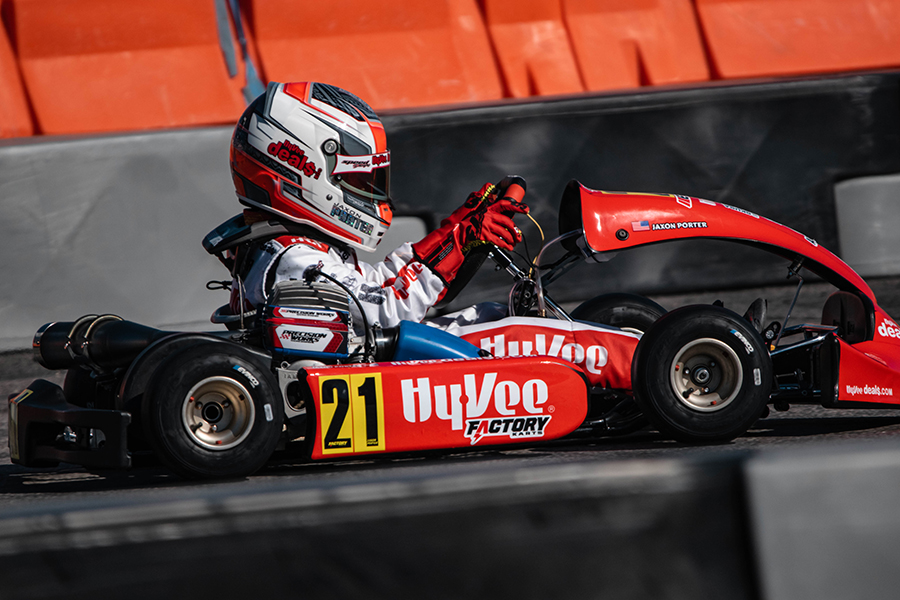 Jaxon Porter has signed on with Factory Karts for the 2023 season in Mini Swift competition (Photo: Red171)
One of the young drivers building a racing resume in the sport of karting is Jaxon Porter. The Scottsdale, Arizona pilot is already an international champion, having won the 2021 Challenge of the Americas Micro ROK title, and continues to develop his skills on and off the track in his progression in the sport of karting. Porter is taking a new path in the team and equipment he will utilize for the upcoming season, signing with American karting manufacturer and race team Factory Karts as an official factory Mini driver.
"I am so very excited to be a part of Factory Kart and to be their first Mini factory pilot," stated Jaxon Porter. "I am really happy to be able to work and drive for Billy and Willie (Musgrave), and I think together we will keep improving my racing. I'm very appreciative for all of my opportunities and look forward to 2023."
Factory Karts, based in Riverside, California, is an innovative karting manufacturer founded by four-time Superkarts! USA SuperNationals winner Billy Musgrave. Factory Karts is one of the few American-based karting manufacturers and provides a full line of chassis models from shifterkarts down to Kid Karts. Porter is set to be an official Factory Karts driver for the race team and development of the Cadet chassis.
"We are extremely excited to bring Jaxon Porter on board with our driver development program and release our new Factory Karts Mini chassis for 2023," commented Billy Musgrave of Factory Karts. "Jaxon has shown not only incredible talent in his young career so far, but more impressive has been his feedback and knowledge about the chassis and what he needs from the kart to win. Together, I believe we can create the perfect cadet chassis for North American kart racing, as well as develop Jaxon's skills and race craft as he moves up the junior ranks in the coming years. The Porter family has been incredibly supportive and welcoming of our mission here at Factory Karts, we cannot thank them enough, and we are so excited to see what Jaxon is capable of in 2023 and beyond."
Porter made his debut with the team at the Superkarts! USA SuperNationals 25 and will join the Factory Karts race team at the Superkarts! USA Pro Tour events in 2023 to compete in the Mini Swift national championship, along with the SKUSA California ProKart Challenge regional program and select west coast events.
Jaxon is supported in the 2023 season by Hy-Vee and Hy-VeeDeals.com along with sponsorship support with EVS, E.D. Marshall Jewelers and Turbine Alloys. Be sure to follow the progression and racing career of Jaxon Porter by following him on Instagram at @jaxon_porter_22.