Product Spotlight: KartLift Kart Stands – Stackable Kart Stand
KartLift introduces new take on Euro-style stand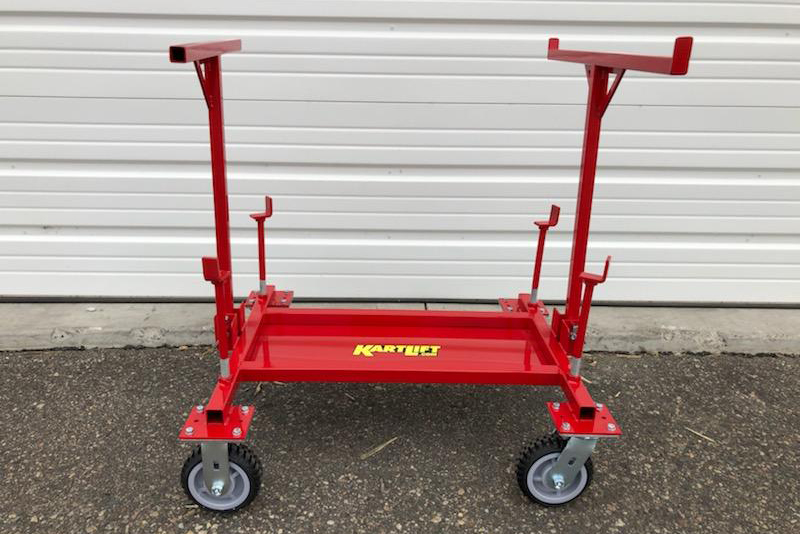 The new KartLift Stackable Kart Stand
KartLift kart stands have been an industry leader in essential trackside accessories in North America for nearly 20 years. From their line of traditional kart stands used by thousands across the world, or their flagship line of electric stands that make life on grid that much easier, Kartlift have the tools that are on everyone's wish list, and their newest product the Stackable Kart Stand will be no exception.
The all-new Stackable Kart Stand is KartLift's answer to the "Euro stand' design. The product is aimed at racers who travel and need a little more room in the trailer. Compared to the traditional "scissor" design, it takes up far less space in your trailer, as you can stack as many stands as you wish onto another, allowing for a less cramped trailer.
Nathan Royea of Vermont Shifter Kart said the Stackable stand, "worked great and saved a bunch of room in the trailer, can't thank Ted for seeing my vision and rushing them out to us!"
The Stackable stand comes with a black powder-coated finish as standard, but other colors are available upon request. At a weight of 75 lbs. the stand is built to withstand everything race day can throw at it and is priced equally with KartLift's traditional stand at $320, shipping not included.
To learn more about the KartLift Kart Stands, and the new Stackable Kart Stand, email info@kartlift.com or call 877-777-8020. And to learn about the many products KartLift has to offer for the karting community or to find a dealer near you, visit www.kartlift.com.