World Champions Kremers and Morgatto Back with Birel ART North America for 2023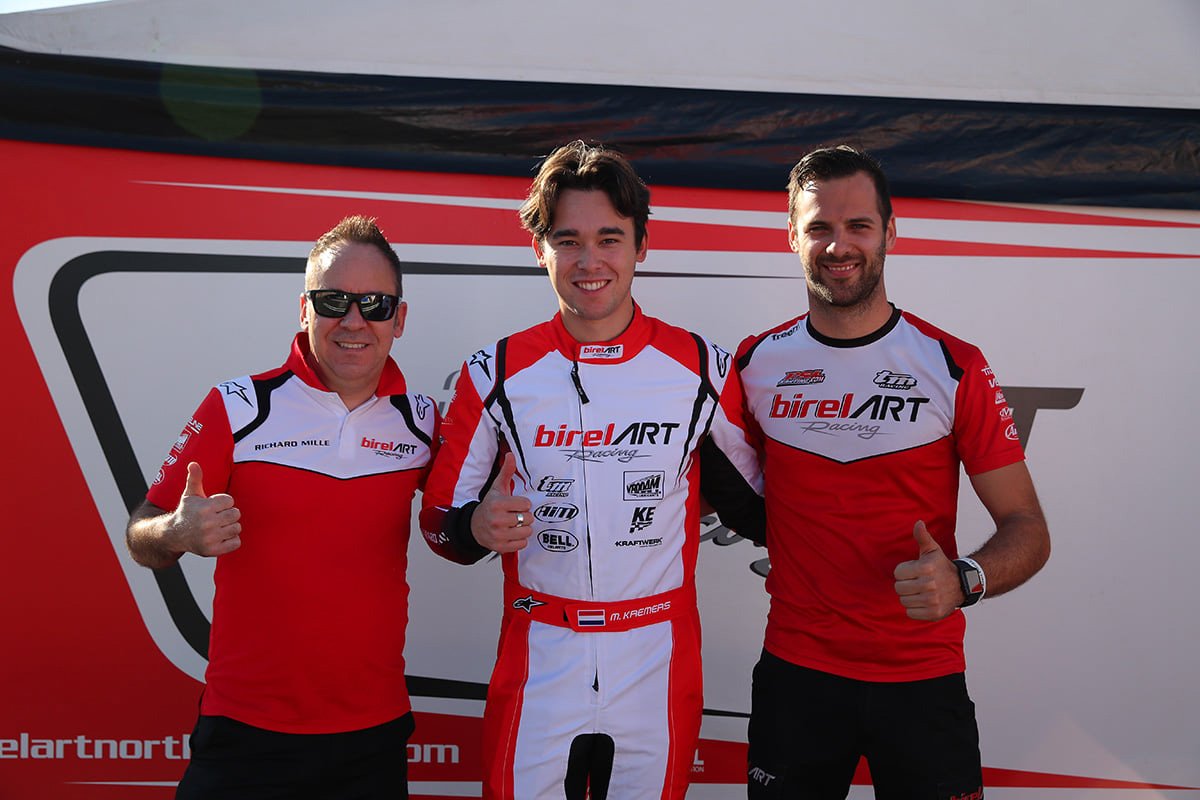 2019 KZ World Champion Marijn Kremers returning with PSL Karting in 2023
Strengthening their 2023 race team, Birel ART North America has confirmed that World Champions Marijn Kremers and Matheus Morgatto will return to the potent race program in 2023. Set to make their season debut at the Superkarts! USA (SKUSA) Winter Series followed by the ROK Cup USA Florida Winter Tour in January, the duo will aim to lead Birel ART North America into race wins, podium results, and championships this coming season.
"Marijn and Matheus are proven winners, and we are happy that they have chosen Birel ART in 2023," explained PSL Karting Race Team Manager Kevin King. "Not only will both drivers look to battle at the front of the field, we know that they will be great leaders in our program, up the performance level of their Birel ART teammates, and help us with success every step of the way."
Always a threat to stand on the top step of the podium, Kremers will take part in both gearbox and single-speed classes throughout North America. Set to compete at the highest level, Kremers will pull double duty on most race weekends in the talent-filled Senior ranks. Morgatto, the reigning OK World Champion, will focus on the Senior single-speed classes as he sets his sights to put the Birel ART product line on top in North America.
"It is always great to have a pair of talented racers on your driver lineup each and every race weekend," added BirelART North America's Dominic Labrecque. "These two drivers, along with many others in our program, have the chance to win week in and week out. We have the drivers and the equipment to win in 2023."
With Marijn Kremers and Matheus Morgatto confirmed to Birel ART North America, who will be the next one?
For more information to become part of the BirelART, Ricciardo, Charles Leclerc or TM Racing dealer networks or information on how to join the PSL Karting / Birel ART North America Race Team for the 2023 season, please contact Kevin@PSLKarting.com
Birel ART North America (PSL Karting) is the National Importer and Distributor of Birel ART products and accessories, including Ricciardo Kart, Kubica Kart, and Freeline accessories. Birel ART North America is also a new North American importer for the TM Racing line of products. Visit www.pslkarting.com to find a retailer near you. Follow our racing team and product updates via our social media @pslkartingofficial