Drive to 25: Rob Howden's SuperNationals Journey – Part 7
The Culmination of an Idea – SuperSunday
Rob Howden completed his journey to SuperNationals 25 (Photo: On Track Promotions - otp.ca)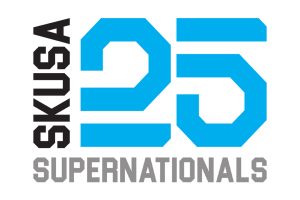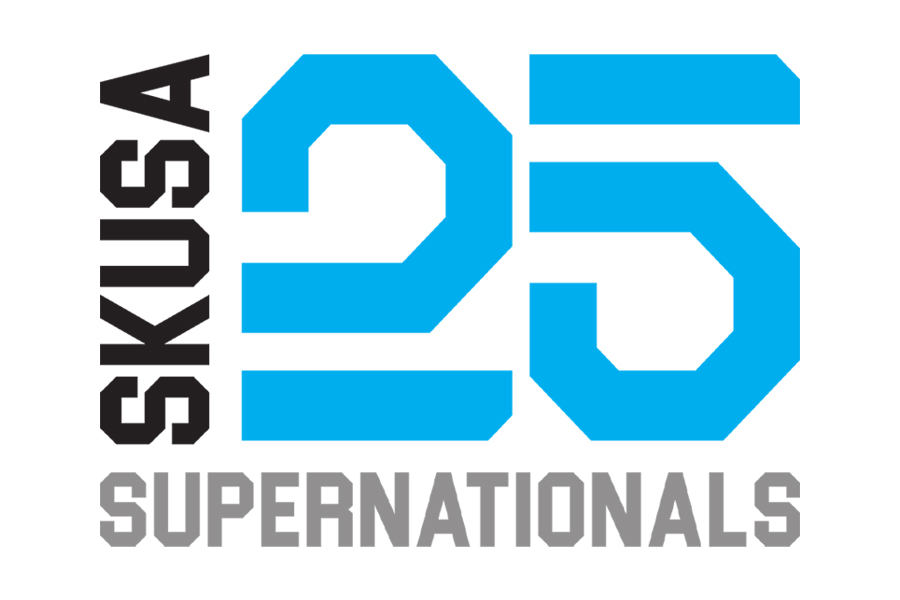 Click HERE for Part 1 of the Drive to 25 series
Click HERE for Part 2 of the Drive to 25 series
Click HERE for Part 3 of the Drive to 25 series
Click HERE for Part 4 of the Drive to 25 series
Click HERE for Part 5 of the Drive to 25 series
Click HERE for Part 6 of the Drive to 25 series
---
My first three days at the Superkarts! USA SuperNationals provided me with a little taste of everything. I began with the sheer excitement of participating in North American karting's biggest event, reveled in the experience and a consistent gain in speed over the entire week, and was then punched in the face with a session-ending wreck that set the stage for a disastrous qualifying effort. When I woke up on Friday morning, my inaugural run at the SuperNats with the Rolison Performance Group was now down to three heats and the SuperSunday main event, and starting deep in the grid, I knew I had work to do.
Heading into the two heat races on Friday morning, RPG owner Mike Rolison sat me down to discuss the strategy needed to succeed at this event. Simply put, getting through the heat races cleanly was key. Mike detailed that even if you drop a couple of spots, it's better than a DNF, which just pushes you back deeper and deeper. I've called well north of 500 heat races at the SuperNationals over the last 24 years, so I know the scenario and I've been pretty harsh in my commentary over the years when drivers wreck on the opening lap of the first heat race. I was fully focused on finishing all three of my heats before I even landed in Las Vegas, so Mike's words only served to strengthen and clarify that goal.
I was also able to debut my new race suit from Freem USA. Ryon Beachnor and I have been talking about getting new EKN Team suits for a few years, but we've just never locked things down to get started. The SuperNationals were the perfect catalyst to finally put our association in motion, and I gave Ryon carte blanche to design the suite within a muted color palette. We race and test different brands, so using black, white, and grey eliminate nasty contrasts with a brand's distinct livery. The suit fit extremely well, and we'll go deeper into the design and features in a future product spotlight. Suffice it to say that with my freshly painted Stilo ST5 and the new Freem suit, I at least looked the part.
After a clean warm-up session to start the day and clear out the cobwebs from another deep sleep and early wake-up call, my mechanic Mark Traylor and I headed to the grid for Heat 1. It was so cool to be in the pre-grid corral with all my KA100 Masters brothers and sister (shoutout to Michele Manning!), because it was their excitement for the class and the event that made this all happen. I was starting 33rd in the field of 47 after the issues in qualifying, so there was work to be done. It was time to go wheel-to-wheel for the first time all week. I've never been a real pro at qualifying, but I feel that I always race well, so I was pumped. I did my best to build heat into my tires over the warm-up laps, but it's certainly a skill that I lack. I almost spun once during the warm-up lap and got extra cautious as we formed over the last couple of corners in preparation for the start.
In truth, I didn't need the heat in my tires on the first run down to Turn 1 after getting the green, because there were karts spinning and scattering everywhere. I started right behind Harden Motorsports Group's Anthony Stiffler and we both slowed enough to pick our lanes to drive through. I slowed, moved right, and then found an opening to dive to the inside and come out with a few positions. Drivers behind me on the inside broke even earlier as they saw the chaos and scooted up the open inside lane and gained big positions. I was thankful for what I gained, and again, knowing that finishing was key, I went to work and passed a couple of drivers to come home 26th, turning my fastest lap of the weekend on the final lap of the race. I was getting more comfortable with pushing the kart deeper into the corners and was trying to put into action the coaching that I was getting from Ben (Cooper) and Jace (Denmark). Race 1 done, no wrecks, moved forward. Check and check.
We were back on-track less than an hour later for Heat 2, having made a front bar adjustment and tire pressure update to manage the mildly increasing grip and temperature change. I moved back to 35th on the grid, as pushback penalties from the qualifying session were applied only to the first heat. The start was pretty crazy once again, with a couple drivers getting together at the apex of Turn 1. I rolled to the inside and got through cleanly and did the same in the Turn 2-3 chicane, which was super tough at the start. It took a little patience and some give and take, but I was through and on the move. My RPG Kosmic was hooked up and my gearing gave me good top end, which I leveraged with a handful of overtakes heading into Turn 1, taking advantage of the draft. I'd worked my way up to 20th, but over the second half of the race, Daniel Costa, Christian Vomir, and my RPG teammate Miguel Mier had bounced back from earlier issues to slip past me, dropping me to 23rd. I pushed hard to learn as much as I could from each as they went past me and had a good chat with Costa in the scale line, who offered thoughts on where I could carry more speed. His insight from following and then overtaking me was welcomed. Overall, I'd picked up more speed, turning my fastest lap once again on the final lap, and was just a second off the fastest lap of the race, which was set by Laurentiu Mardan. My run from 35th to 23rd was solid, and I headed back to the commentary tower having made up 18 spots on the day. Check and check.
After putting in two strong runs on Friday, I'd given myself a little cushion for Saturday morning's final heat race. I was going to need it. I continued to be more aggressive in warming up my tires during the morning warm-up session, but I spun coming out of the Turn 2-3 complex and was lucky not to get tagged. It didn't inspire any confidence for the opening race laps, that's for sure. This likely played into a mistake on the opening lap, as I messed up my turn-in in the right-hand hairpin turn 7, and sent my kart into a slow spin, falling the absolute tail of the field. I just screwed up. I was able to keep the kart running and began my charge back forward, putting the crosshairs on everyone ahead of me. With open track ahead and knowing I had the outright pace, I kept digging and reeled in a handful of drivers, making passes in Turn 1, Turn 7, and a pair in the left hand Turn 9 hairpin, including a pass on the penultimate lap to advance to 32nd. In the scale line, I wasn't happy with the spin, but I got to do a bunch of chasing and passing, which was fun. I was also sure that it would help me in the main event, when I knew I'd need to race hard.
When all the penalties had been assessed, my starting position for SuperSunday would be 29th, and my goal was a top-20 finish, which is where we were focused before my issue in the final practice. I spent the afternoon and early evening calling some tremendous heat races from the tower and was pumped that I'd achieved one of my key goals on the week, and that was to finish all three heat races. That consistency had advanced me seven spots on the grid for the big show, and I wrapped up the day with a great dinner and some needed rest.
I love SuperSunday. There's an electricity in the air in the paddock. Everyone is focused on the job at hand. Personally, I had a nervous energy from the second I woke up. It was a race day, and I knew this SuperSunday would be much different than all the others.
I didn't really push it in the morning warm-up session, as I just wanted to get back in the zone. I had lots on my mind for the day, like the hosting the opening ceremonies and calling the remainder of the events after I'd wrapped up my adventure. SKUSA does a great job with the opening ceremonies, kicking things off with a marching band, and the parade of all the drivers. I got surprised with my induction into the SKUSA Hall of Fame, which certainly helped make SuperNationals 25 even more special, and by the time I dropped my 'Welcome to SuperSunday' to end the show, things were different. I helped call the Micro Swift main event to open the day's action and then made my way to the RPG tent to get suited up. I wasn't overly nervous, but was more focused on doing my best for Mark, Alycia, David, Nate, and everyone who made this possible for me, from Mike Rolison and his staff, to Alan Rudolph and Chris Giumarra, who helped dial in my skills and strength. Three months of work all came down to this. Sitting on the grid for my first SuperNationals was such a badass moment.
The time finally came. We got the one-minute call and I fired up the engine. After 24 years, I was rolling out to take the green myself on SuperSunday. Knowing that it was my final shot at it, I was more aggressive on warming my tires than I had been all week. I had Jace's voice in my head, pushing me to really work the tires. I didn't want to see the disappointment in his face when I came back to the pit area. I felt surprisingly calm as we formed up and drew closer to the tram lines, and I reminded myself to keep my eyes forward. I wanted to see the track and pick up on how things developed. At the green, I got cleanly through the inside of turn one and we all stacked up in the T2-3 chicane, as expected. I tried to sneak to the right in T2 as at least one driver went around, and while I got tapped lightly on the left rear, I still emerged unscathed and jetted off to Turn 4, easing through the first corners as my tires were still not up to temp.
I was 27th at the end of the first lap and made a couple of passes in the early going and benefitted from one incident to get to 22nd by lap 5. Christian Vomir made his way past and I used him as my rabbit for the next couple of laps as we closed on the next driver ahead of us – Travis Roberts. We were inching closer, and then gained two more spots with a pair of drivers – Tim Meyer and Jason North – got together on lap 13. Christian's pace was pushing me to go deeper into the corners than I had all week, and I was finally getting the kart to transfer weight and this vastly improved my corner and exit speed. Vomir's increased pace got me to my fastest lap of the week on lap 12, so it was tough to see him pull to the side of the track on lap 15 when he lost his chain. From there, I had no idea where I was running in the order (20th), so I just kept pushing to try to reel in Travis. I was gaining little by little, but I just couldn't make enough of a dent in the gap. Over the final five laps, I looked behind to see a massive gap and put my focus on finishing cleanly, so I gave myself extra room and breathed off the throttle a little coming through the chicanes. I was thrilled to see the white flag, knowing that I was going to finish, and I was also super pumped with how I felt stamina-wise.
I'd worked my ass off for three months, always thinking about the final five laps of the main when I wanted to quit. It paid off in a big way. The last lap was a victory lap of sorts and seeing the twin checker from Aaron Likens at the end of 20 circuits was such a high. Remember, Indy 500 winners get to see those flags from Aaron. That fact was not lost on me. The cooldown lap was amazing, as I cruised around to the podium with the top-five drivers to help introduce the podium. I thought that would be a cool touch. I was elated, exhausted, and happy. It was everything I hoped for.
Post-race penalties moved me to 19th, beating the over-under of 20th set by the catalyst of the whole thing, David Cole. After clearing the scales, I gave Mark a big bear hug and got a kiss from Alycia. You couldn't wipe the smile off my face. The walk back to the RPG tent was the best of the week. Everyone was focused on their own SuperNats stories, many of which were still to unfold, while my on-track chapter was done. I was happy to see Ben and Jace, and eventually Mike. I wanted to thank them for their coaching and friendship, and for giving me the motivation for wanting to succeed for more than just myself. They put time in with me, and I wanted to repay them for that. I learned so much over the five days. I'll put these thoughts into words over the coming weeks, as I have more to write, but we'll cap this race report segment here.
It was a dream week. We had our ups and downs, but Mark and I kept digging and, in the end, we met our goals. The challenge of the SuperNationals was accepted and enjoyed, and man, I want to do it again next year.
Book It!