My 2022 Season Recap | By Preston Lambert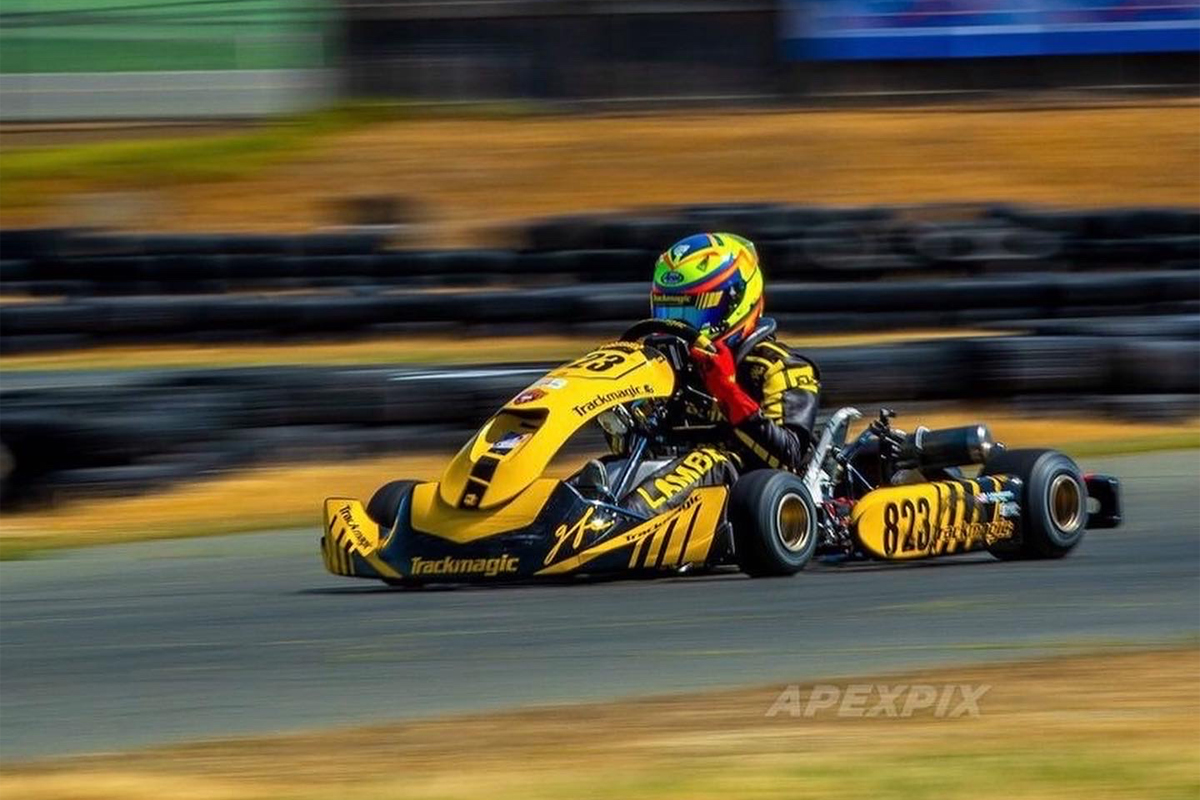 What a year 2022 was!
I won my first national race, won the VMB driver development scholarship award to compete in the US F4 West Coast Championship, got pole position in my first ever shifter race, had my first race in Europe, and got to drive a formula 4 car!
Out of the 13 races I competed in this year, I was on the podium seven times, and I finished 4th place in three other races.
I had my biggest win at Challenge of the Americas round 1 in Tucson, winning my first national race, and finishing 3rd overall in the championship.
I also competed in my first shifter race, in 80 shifter at Prairie City, where I qualified on pole and finished 2nd place in the final against much older and experienced drivers! I also had the fastest lap in the final!
I had three races where I just missed the podium; finished 4th at SKUSA Pro Tour in Utah, got 4th place at SKUSA Prokart Challenge in Buttonwillow, and 4th place in Austria. I have to say it was a very fun experience to travel to Europe in October to compete in the last round of the Central European Championship in Bruck, Austria, where I finished 4th place coming from the back!
I also got to drive an F4 car with World Speed Motorsports, and I got to drive under some extreme conditions at Thunderhill Raceway. My first test was in August and I drove in extreme heat; the temperature was 107 degrees that day! I got to test again in November, where the temperature dropped to 32 degrees in the morning, and I drove the first session in very slick conditions where some parts of the track was icy! I was able to improve my lap times quickly and I was running fast laps by the end of the test.
I have learned so much from all of these experiences, and winning the Challenge of the Americas in Tucson was very special for me as it was an amazing feeling to get the first win for Trackmagic on the new Barros  chassis!
Many thanks to gfckarting and my mechanic Vinny Cervelli for helping me run at the front this whole year!
I can't say enough thanks to everyone who has helped me this year! There are so many of you ❤️
Thank you to Trackmagic and Gorilla BBQ who were my main sponsors for the year!
Thank you P1engines for the power!
Thank you GFC Karting and Gary Carlton for the stellar support!
Thanks to the fit4race team for keeping me on top of my game!
Thank you to the whole World Speed Motorsports team and the guys at VMB driver development program (Steve and Andy for believing in me!)
Thank you Benex Motorsports for helping me with my first race in Europe!
I am very grateful for all of your continued support!
I can't wait for what 2023 has in store for me, I'll keep pushing!
Interested in becoming an official sponsor? Contact preston@prestonlambert.com