Xtream Rock Island Grand Prix Plans Annual Race for Labor Day Weekend 2023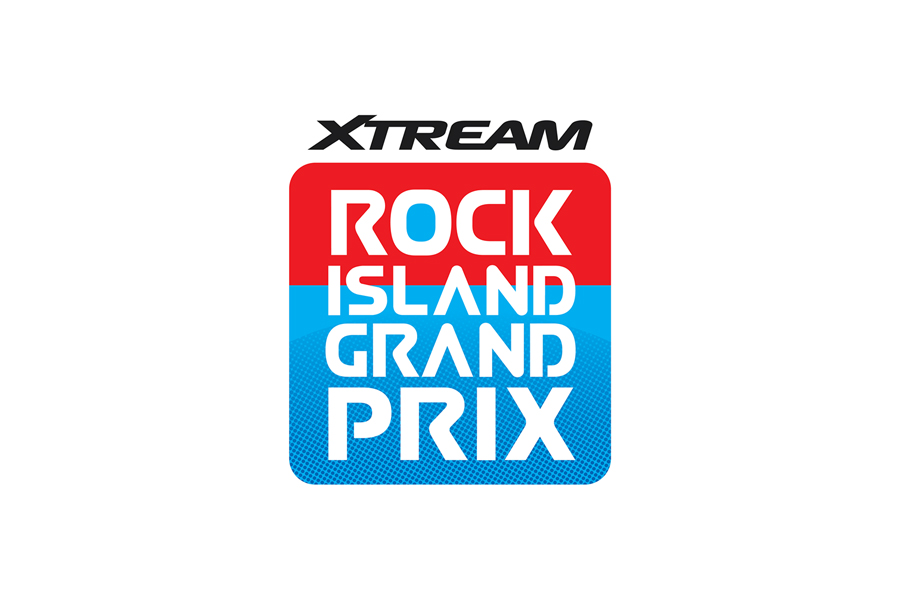 In the 30 years since 1993, racers have gathered on Labor Day weekend to race against the best in the sport, in front of thousands of spectators and enjoy the off-track experience that Rock Island and the Quad-Cities have to offer. Only twice since that first year have the races been cancelled including once for Covid. Organizers of the Xtream Rock Island Grand Prix, known by competitors as "The Rock", are promising an exciting and challenging class lineup for the 28th running of the world's most prestigious karting street race, Sept. 2-3, 2023, again in partnership with Joe Janowski and his National Karting Alliance team.
Through the United States Auto Club (USAC), the race will again be on the motorsports calendar of the Automobile Competition Committee for the United States (ACCUS), the umbrella organization for sanctioning bodies in the U.S. and official liaison to the Federation Internationale de L'Automobile (FIA). This makes it legal for anyone with an FIA/CIK license to race at "The Rock" in front of thousands of spectators. National Karting Alliance rules and supplemental Rock Island rules will be used. Watch the Xtream Rock Island Grand Prix website, racerockisland.info, and social media for more details.
The Xtream Rock Island Grand Prix is also excited to announce a new marketing partnership with Baker Street Creations LLC, Mooresville, NC and Blue Grass, Iowa, which is well known for its design, promotion and packaging work with motorsports and the cannabis industry. "We feel we needed help to get the message out to racers, potential sponsors and the community about all the things we have to offer," said Roger Ruthhart, RIGP president. "Baker Street's ideas and connections will help get us to next level. Kate Adams not only understands our event, but her family is well rooted in karting and she is a racer herself."
The Grand Prix is the biggest weekend event of the year in Rock Island and race organizers are also planning expanded festival weekend activities again this year. A study done for Visit Quad-Cities showed last year's race in Rock Island attracted 11,000 people.  The study is done by tracking cellphone activity. As with race teams, out-of-town visitor numbers were impacted by the high cost of gasoline and trouble with airline travel, but the numbers of visitors from Illinois and Iowa rose to more than offset the loss. Visitors from outside of Illinois and Iowa come mostly from the areas of Indianapolis, St. Louis, Milwaukee and Minneapolis, although guests were tracked from 18 states. Organizers expect 2023 will return to 2019 levels when there were 14,000 visitors from 26 states. In 2022 the Grand Prix had an economic impact for the community of $1.6 million.
Guest returning to Rock Island in the next few years will find many downtown improvements.
* City plans for 2023 include building-to-building reconstruction of streets, sidewalks, planters etc. on Third Avenue, 18th Street and the pedestrian plaza – all on or adjacent to the race course.
* The city is spending $26.5 million in American Rescue Plan (ARP) money, some of which is targeted for downtown. The main focus is on infrastructure and public safety with $750,000 to support business, $1 million for road repairs, $500,000 for the business facade improvement program, and $250,000 to aid tourism.
* Rock Island may soon approve creation of a downtown Special Service Assessment of 1.15 percent tax with revenues being used for the downtown.
* It was announced in August the city had been awarded $3 million from the state's Rebuild Illinois Downtowns and Main Streets Capital Program from the Illinois Department of Commerce and Economic Opportunity. It is adding $2.5 million in ARP funds and $1.5 million in Tax Increment Financing District funds for the $7 million project. The project includes streetscaping and place-making improvements throughout the historic downtown district. It will roughly take place between 1st and 4th avenues and 15th and 21st streets (encompassing all of the RIGP track). Downtown Rock Island is already on the National Register of Historic Places.
* The Illinois Department of Commerce and Economic Opportunity awarded $267,000 to the city of Rock Island for the renovation of Arts Alley, which is one component of a planned multi-million-dollar downtown revitalization that will include an urban dog park, reconstruction of the Great River Plaza, streetscaping and construction of a pedestrian gateway between the downtown business district and Schwiebert Riverfront Park.
* Completion of both the new federal courthouse and a new YWCA, both adjacent to the track, are expected to be completed in 2023. Replacement of the parking garage has already begun.
"While many of these projects will take some time, others will be immediate. In the end, racers who come to Rock Island will eventually find a unique combination of an history downtown that has been upgraded and modernized, helping to take the weekend race experience to a whole new level," said Ruthhart.
A room block for racers has been set up at the Holiday Inn in Rock Island. Races will once again be featured on the eKartingNews Trackside Live stream.
Rock Island is located in an area known as the Quad-Cities, equally divided between Illinois and Iowa, with a metropolitan population of 400,000. It is home to the Rock Island Arsenal military base and corporate headquarters for John Deere in Moline, Ill. It is served by the Quad-City International Airport and is at the intersection of Interstate highways 80, 74, 88 and 280.
The Grand Prix typically attracts race teams from coast to coast as well as Canada and Bermuda. There have been drivers from 8 foreign countries and 13 foreign winners.
Sponsors for the event include: Mediacom, Briggs & Stratton Racing, Bally's Quad-Cities Casino & Hotel, Hoosier Kartsport, O'Reilly Auto Parts, Gett Industries, Modern Woodmen Financial/ Joe Schurr agent, C&W and Sons Trucking,  Miller beer Euclid Distributing, CBS TV4 / Fox 18 and CW, the local iHeart radio stations: Big106.5, Fox Sports QC, WOC and WLLR, QCSportsnet.com, Schurr Power Racing Engines, Sunbelt Rentals, Johannes Bus Service,  Holiday Inn Rock Island, eKartingNews.com, Courtesy Car City, Gas & Electric Credit Union, Rogan Scale, Triple E Sales, Brenny's Motorcycle Center, Hakuna Matata Charters, Hiland Toyota.,
For more information on the race, please visit racerockisland.info