Quincy Grand Prix Not Returning in 2023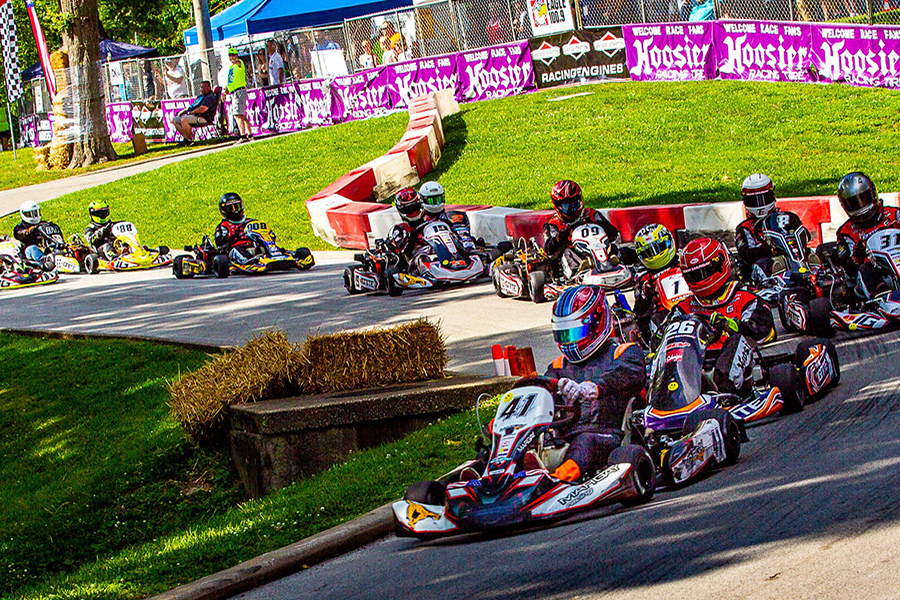 (Photo: Mark Schwigen)
The following is a statement from Terry Traeder of the Quincy Grand Prix and TNT Kartways made last week as EKN was covering SKUSA SuperNationals 25, announcing the cancellation of the South Park street race for 2023 and beyond.
If you don't know by now, the Quincy Grand Prix has been cancelled.
I was sorry to do this but it seemed to me with the amount of drivers that attended this year, 2022 and the number of spectators that we had reached a downward cycle.
Planning for the race each year was six-months' worth of organization and sponsor contacting.
It simply is too much work to see the race not have growth in numbers of drivers and spectators.
Regardless of the cancellation, the Grand Prix has had four great years of racing, 2018-2019 and 2021-2022. Some of the most exciting and close finishes anyone could see at a karting race. We did all the planning for 2020 but had to cancel because of Covid.
I want to thank you from the bottom of my heart for helping me bring back the Quincy Grand Prix which I believe was one of the greatest karting events in nation. I did it to honor my Dad Gus and to give the Quincy community an outstanding event for free. South Park is the most unique track in the world and the Grand Prix had the largest number of spectators of any karting race in history. We had an amazing group of sponsors and the best group of officials I could assemble from around the United States.
With all that being said, the event could not have been successful with you and your crew. It is what put the excitement in the race. I tried to make this an event not just a karting race. I wanted you to feel like you were at a Formula 1 race. I hope you felt like you were.
I appreciate everyone's support and I feel sorry for drivers who didn't get to experience The Park, a karting track like no other in the world.
The Miles family and the Traeder families will be working hard to bring TNT Kartways back to its glory days. We hope you can come to one of our races. It's still a great track.
Best of luck to you and your family.
Terry Traeder
President
Quincy Grand Prix