2022 Rotax Max Challenge Grand Finals – Preview – Team USA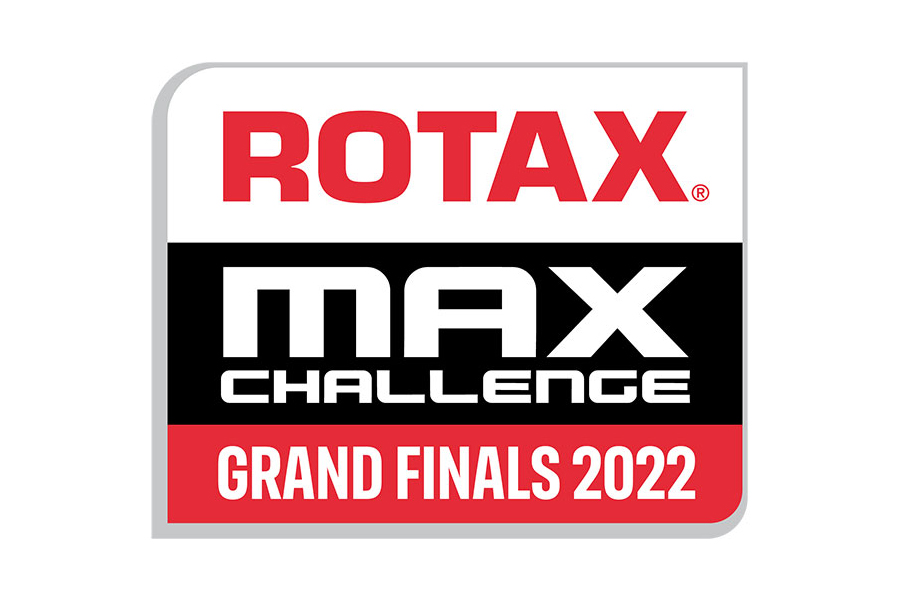 One of the most prestigious events for the sport of karting is the Rotax Max Challenge Grand Finals. It began in 2000 with a gather of Rotax racers to Puerto Rico and has grown to be one of the toughest karting titles to win around the world, named as the 'Olympics of Karting'. A total of 394 drivers from over 50 countries will compete in eight categories at the Kartodromo Internacional Algarve in Portimao, Portugal from November 19-26.
The 2022 edition of the Rotax Max Challenge Grand Finals officially begins on Friday, November 18 and 19 with two days of registration and scrutineering for the drivers, mechanics and media, along with a welcome party Saturday evening. Sunday is set aside for one of the most historic photographs each year – all 394 karts lined up on the front stretch. The eight categories utilize brand new Rotax engines with chassis provided by Birel ART, Praga, and Sodikart for their respective categories. All karts will be raffled off to each of the individual drivers. On track action begins Monday on track with two full rounds with a few categories getting in a third session. Tuesday continues with practice to complete the third round of sessions and two more rounds for each division for five total over the two days. Qualifying begins that afternoon for E20 Junior and E20 Senior, Micro, Mini and DD2 Masters before the track closes for the day. Qualifying continues after warm-up for Junior, Senior and DD2 before jumping into the first round of heat races. Heat races resume on Thursday with the second and third round. Micro and E20 categories only compete in two rounds of heat races, with the rest of the categories heat racing three times. Prefinals are scheduled for Friday to help determine the grids for the main events on Sunday.
A total of 11 drivers will be representing Team USA in Portugal in five of the divisions with a wide range of success, Rotax history, and the ability to contend for a spot on the podium in their respective classes. EKN will publish the daily reports from the RMCGF each day, along with a breakdown of the results for each of the drivers on Team USA.
---
DD2 Masters: – Praga (36 entries)
#523 – Derek Wang
Hometown: Seattle, Washington
Qualified: US Trophy Series Champion
RMCGF Appearances: 10 – 2010, 2011 (DD2), 2013, 2014, 2015, 2016, 2017, 2018, 2019, 2021 (DD2 Masters)
Senior Max: – Sodikart (72 entries)
#327 – Aidan Fox
Hometown: Redding, Conneticut
Qualified: US Trophy Final – 1st
RMCGF Appearances: 1 – 2017 (Mini)
#329 – Ethan Ho
Hometown: Los Angeles, California
Qualified: US Trophy Series – 2nd place
RMCGF Appearances: 1 – 2021 (DD2)
Junior Max – Sodikart (72 entries)
#212 – Jorge Ortiz
Hometown: St. Cloud, Florida
Qualified: Rotax Winter Series
RMCGF Appearances: 0
#233 – Cooper O'Clair
Hometown: Phoenix, Arizona
Qualified: US Trophy Final – 1st
RMCGF Appearances: 1 (2021)
#234 – Ben Hernandez
Hometown: Massapequa Park, New York
Qualified: US Trophy Series – 2nd place
RMCGF Appearances: 0
Mini Max – Praga (72 entries)
#124 – Gage Korn
Hometown: Aurora, Colorado
Qualified: US Trophy Final – 1st
RMCGF Appearances: 1 (2021)
#131 – Fion Shi
Hometown: Mount Clair, New Jersey
Qualified: US Trophy Series – 2nd place
RMCGF Appearances: 0
#132 – Kai Johnson
Hometown: Gulfport, Florida
Qualified: Rotax Winter Series
RMCGF Appearances: 0
Micro Max – Birel ART (32 entries)
#14 – Luke Kanjanapitak
Hometown: Miami, Florida
Qualified: Rotax Winter Series
RMCGF Appearances: 0
#17 – Marco Sammut
Hometown:
Qualified: US Trophy Final – 1st
RMCGF Appearances: 0