United States Pro Kart Series Confirms Program Changes and Updates for 2023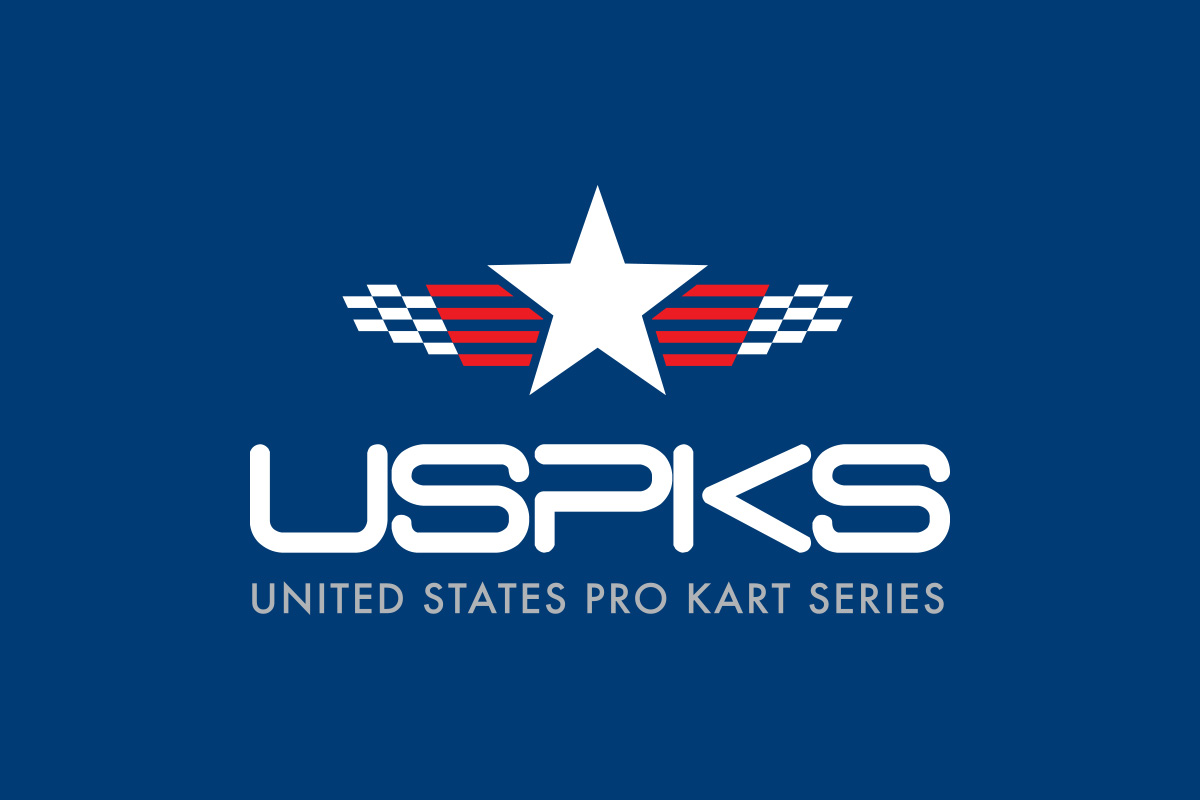 The United States Pro Kart Series, presented by MG Tires and IAME USA East is about to embark on its second decade, and is doing so in a big way.  The previously announced 2023 national schedule includes the series' first venture west of the Mississippi, and the addition of a fifth weekend of racing.
Today's announcements are headlined by the series moving from two rounds, two main events weekend format to a single round featuring a single Final event format.  This change has been necessitated by the continued growth of the USPKS program and will feature a single Qualifying session at the end of the Friday official practice sessions.  Racing will be centered around three Heat races per class, with the total points lining up the grid for the Finals (a Last Chance Qualifier will be offered for the largest classes.) The Heat races will feature enhanced championship points to increase their importance and make every lap of racing count toward the year-end title chase.  These changes will allow more laps of racing than were previously possible, all while allowing a slightly earlier Sunday wrap-up for easier travel.  With this move, the championship will be based on now be based on a best four of the five rounds structure.
The second major announcement is the addition of a KZ engine-based Senior Shifter class.  The KZ class is expected to follow established national rules and will employ the MG Yellow compound tire.  This will bring the USPKS national class total to eight.
The Masters class has been a staple of the series for several and this year the long-awaited switch to the KA100 powerplant is the plan for 2023.  The X30 version of the Masters class has slowly been in decline and the lower operational cost of the KA100 engine, along with the MG Red tires, is expected to breathe new life into the most senior group of racers the series has, many of whom have already competed in KA100 Senior.  This is anticipated to be a very popular class going forward.
And finally, the annual Award Ceremony has traditionally been a simple event that has been held on Sunday afternoon, following the last day of racing each season.  This year it was held in the Racer's Grill at the New Castle Motorsports Park following the on-track action Sunday evening.  For 2023, the plan includes moving the final race weekend up by one day, where official sessions take place Thursday, Friday and Saturday, allowing for a more formal Awards Ceremony Banquet to be held mid-day on the following Sunday at an appropriate location. The final event of the 2023 season will be at the GoPro Motorplex in Mooresville, North Carolina. A specific location will be announced in the future.  USPKS knows all the effort that is put into getting onto that championship podium and want to give appropriate time for all involved to revel in, and celebrate, their accomplishments, as well as enjoy the refreshments and camaraderie that an off-site location can provide.
USPKS is looking forward to another amazing season with North America's best racers in 2023 and hopes that you will be a part of it.  Full season number reservations will start in December via Motorsportsreg.com (MSR), and annual USPKS memberships can be purchased and renewed anytime on MSR as well.
2023 United States Pro Kart Series Schedule
March 9-12: Southern Grand Prix – Orlando Kart Center – Orlando, FL
April 27-30: Texas Grand Prix – Speedsportz Racing Park – New Caney, TX
June 22-25: Hoosier State Grand Prix – New Castle Motorsports Park – New Castle, IN
August 24-27: Ohio Grand Prix – Motorsports Country Club of Cincinnati – Batavia, OH
October 4-7: Carolina Grand Prix – GoPro Motorplex – Mooresville, NC
October 8: 2023 Championship Awards Ceremony – TBD – Mooresville, NC
The USPKS is a traveling national race series featuring classes utilizing IAME engines.  The series is presented by MG Tires and IAME USA East.
More information on the USPKS can be found by visiting the series website at www.uspks.com or by contacting Series Director Mark Coats at (217)652-6275 or via email at mcoats.uspks@gmail.com.
For media information, including questions about this press release, contact USPKS Operations Manager, via email at tekoyen@gmail.com.