Ayden Ingratta Earns Top-Five Result in X30 Senior Pro Debut
Youngster holds his own and aims for first senior USA win in Las Vegas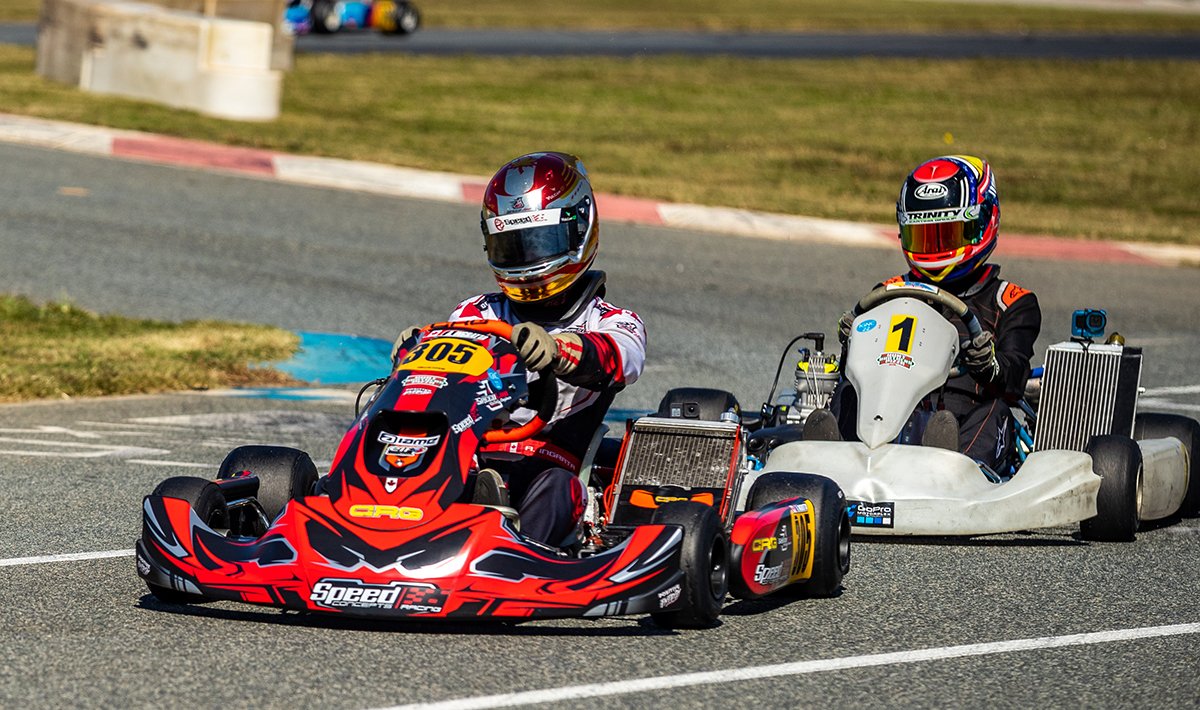 Ayden Ingratta showed pace to run at the front of the field in his senior level debut
(Photo: Kart Chaser)
It was a late-season move from the junior to the senior ranks for Canadian championship-winning kart racer Ayden Ingratta. Competing this past weekend at the GoPro Motorplex in Mooresville, North Carolina, Ingratta battled in the top-five in one of the toughest classes in karting all weekend long, closing his weekend with a fifth-place effort.
"It is a new game in the senior levels as most drivers are very precise and aggressive in their moves as well as smart in their race craft," explained Ayden Ingratta. "I learned a ton and was able to show my pace to run toward the front of the field and ultimately finish fifth in the end."
After qualifying fifth on Friday afternoon, Ingratta maintained his position to cross the line fifth in his first X30 Senior Pro heat race. Returning to the track Saturday for heats two and three, Ingratta fell one position in heat two to finish sixth before regaining that position in heat three to cross the line once again in fifth. Showing his pace and running in the lead group, the Speed Concepts Racing / CRG driver shifted his focus to Sunday's wheel-to-wheel racing.
Sunday would see much of the same for Ingratta as he continued his pace near the front of the field. A sixth-place finish in the prefinal led to an outside row three starting position for the main event, but Ingratta took it all in stride. As the reigning Canadian Junior champion, Ingratta was poised in the main event to move back forward once again and battle for a podium result, ultimately ending his senior debut weekend in the fifth position.
Ingratta added, "I am looking forward to continuing building my results resume in the senior ranks as we continue in 2022. There are a few major races left and after this weekend, I know we have the capabilities to fight for race wins and podium results at all of them."
Next stop of Ayden Ingratta will be the annual ROK Cup USA ROK Vegas event at the RIO All-Suite Hotel & Casino in Las Vegas, Nevada. As the reigning ROK Junior champion, Ingratta will look to go back-to-back, this time in ROK Senior.
Stay tuned to the Ayden Ingratta social media pages for news, information, photos, and results. For more information on Ayden Ingratta, please contact RTD Media & Management at 317.270.8723 or via email to Mike@RTD-Media.com.