Driver News: Dominic Stutesman – Ignite Karting Nebraska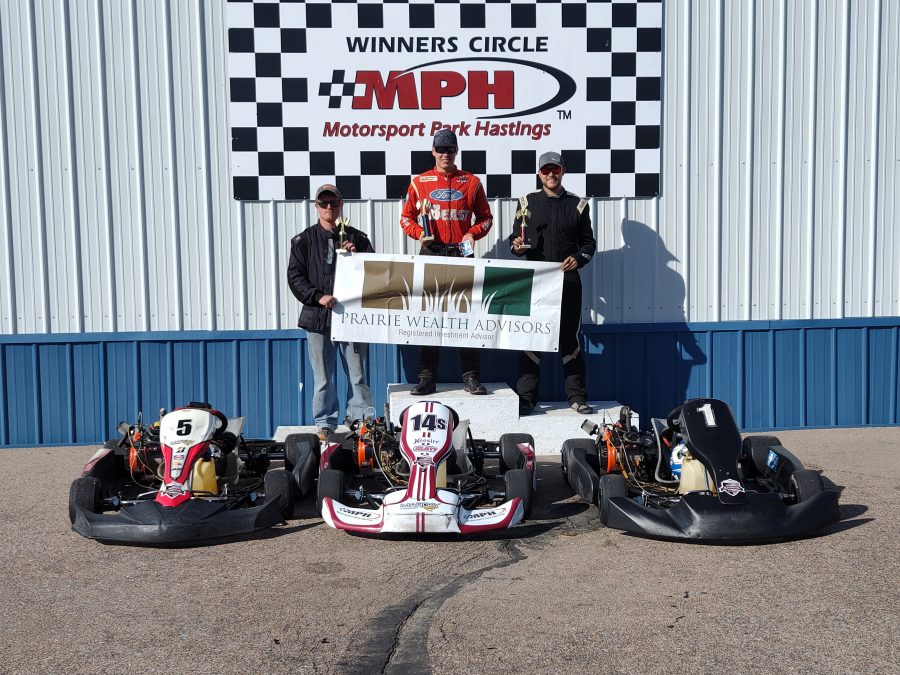 The Ignite Karting Nebraska 2022 season has come to an end.  The 2022 season consisted of 9 hard wheel-to-wheel battles.  With a 24-point difference, Dominic Stutesman clenched the championship, winning his second championship.  His first championship was the first year the series was sanctioned in 2020.  Each race averages between 15-25 drivers in the Master class.  Junior and Heavyweight class is also raced at this track.  Dominic races for his grandfather, Terry Klatt, in the #14s Ignite K3 race kart.  His total karting career has racked up a total of 2 championships, 8 wins, and a total of 30 podium finishes over the course of 3 years that the series has been sanctioned.
Their championship race was on Sunday, October 2, 2022.  Dominic and a few other drivers had a hard battle the whole race and came down to a photo finish.  Dominic won the race by 0.008 of a second.  After a long year of battling for points, Dominic won the championship by 24 points.  Please check out racemph.com to learn more about the Ignite Karting Nebraska racing series.