Caleb Gafrarar Takes on Home Facility in Quest for IAME USA National Finals Championship
2022 National Champion is fighting for more this weekend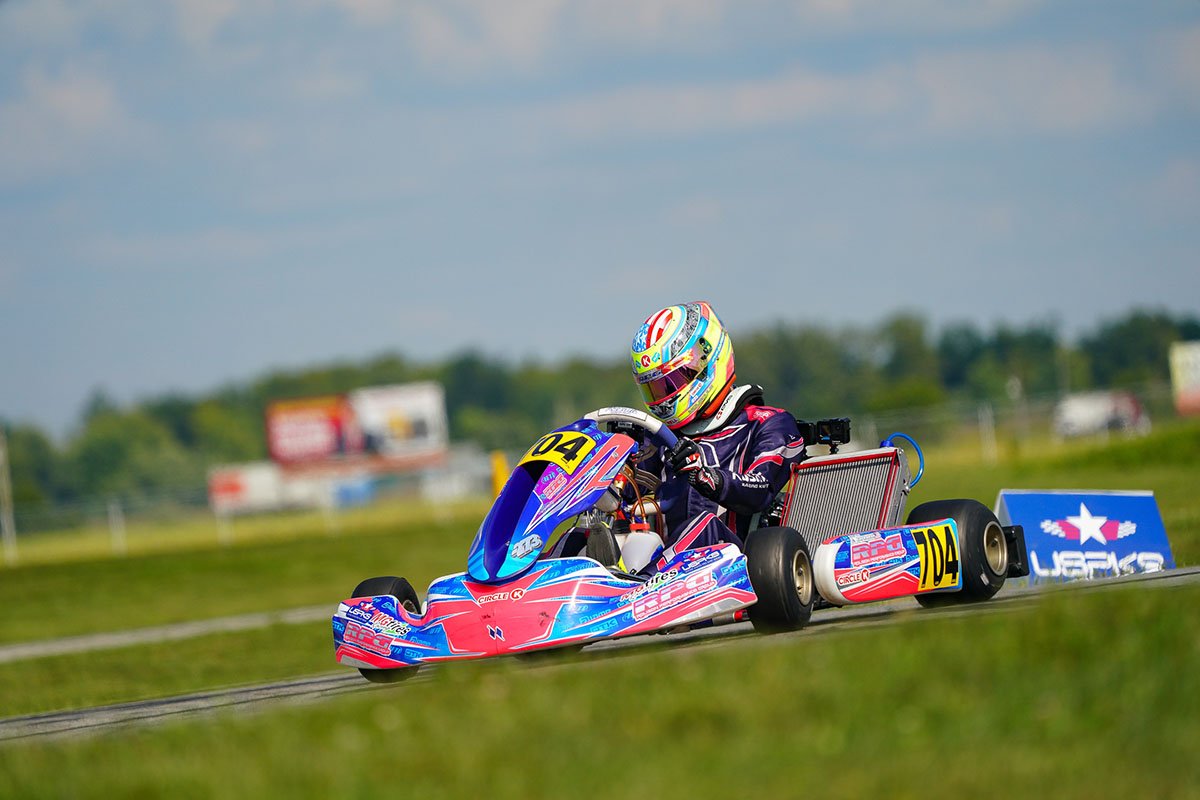 Caleb Gafrarar will race this weekend in front of family and friends at his home track
(Photo: Studio 52)
It is a weekend that Caleb Gafrarar has looked forward to all season as he returns to the site of his first victory with his potent Rolison Performance Group (RPG) program. Set to take on the GoPro Motorplex for the annual IAME USA National Finals, Gafrarar will tackle the premier facility as he kicks off the last quarter of his successful 2022 season.
With a SuperkartsUSA (SKUSA) Pro Tour National Title to his credit followed up by a United States Pro Karting Series (USPKS) crown, Gafrarar looks to make it a trifecta by earning the IAME USA National Finals victory this weekend.
"Winning is never easy and both the SKUSA and USPKS programs are series with three or more races while the National Finals this weekend is a stand-alone event," said Gafrarar. "It will take a perfect weekend with no mistakes to top the podium; that is my goal and focus."
A victor on many occasions this season with the IAME powerplant, Gafrarar brings confidence with him as he enters one of the final remaining events this season. With the drive to win on every occasion, the want is more this weekend at his home track and with friends and family spectating.
Gafrarar added, "While GoPro may be the closest track to my house, I only race there on occasion. I don't feel like there is an advantage as all the drivers at the national level are good, but I am confident in the team and my abilities and look forward to fighting for the win."
Set to hit the track on Thursday and Friday for practice, wheel-to-wheel racing will take place over the weekend with the IAME USA National Finals Champion being crowned on Sunday. Stay tuned to the Caleb Gafrarar social media pages for news, information, photos, and results from the event weekend.
Caleb Gafrarar would also like to thank Rolison Performance Group, OTK USA, Kosmic, AVP Engines, his mechanic, Will Orsini, Circle K, Molecule, Bell Helmets, Minus 273, ULV, From the Ashes, and CPI Security for the continued support in the 2022 racing season.