Hot Seat: EP6 – TJ Koyen – 09.16.2022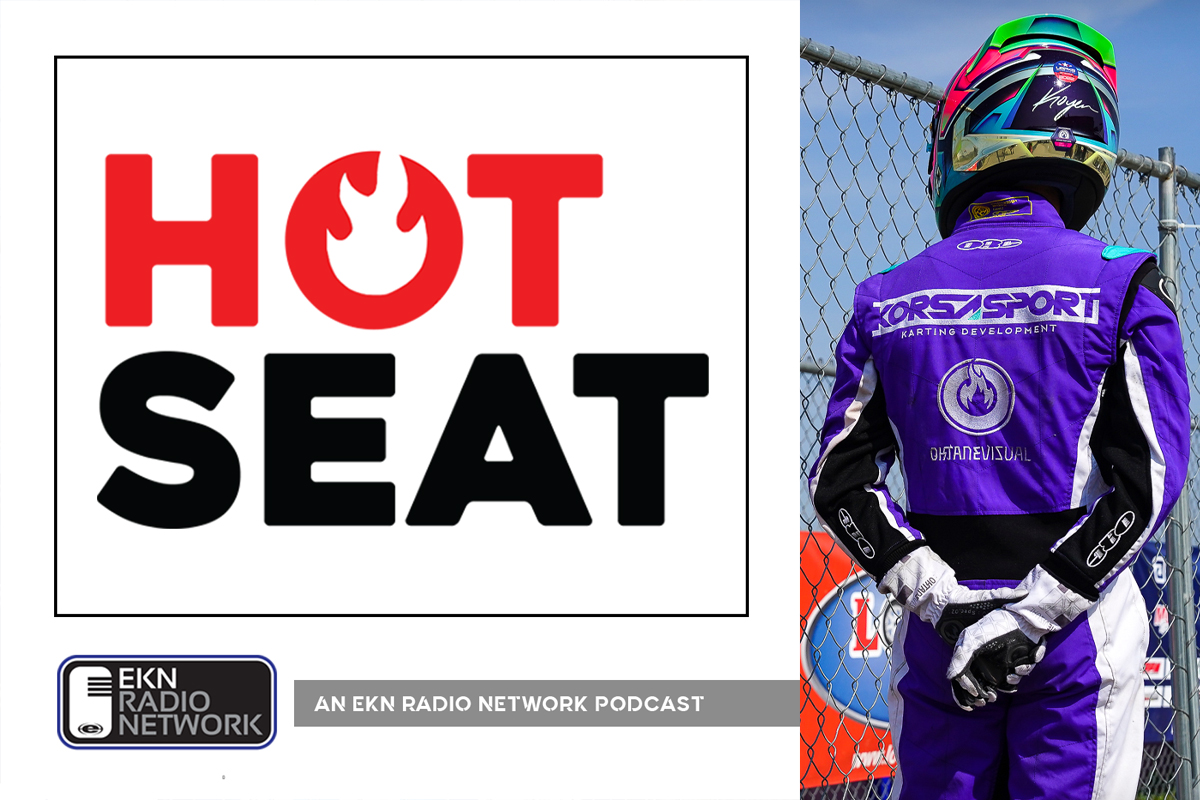 After three years, the Hot Seat is back on the EKN Radio Network. The show is taking a more casual approach to welcoming guests and the locations they are taped. After a busy 2022 season, the United States Pro Kart Series Heartland Grand Prix was the best stop to record the first show of the season. To make it a wide spectrum of topics, EKN Managing Editor David Cole sat down with the multi-talented TJ Koyen. The life-long karter, including major victories and championships over the last 15 years, Koyen is an industry member with Oktane Visual and Korsasport Karting Development. Oktane's client list include NASCAR, IndyCar and all major forms of motorsports and many of those in the karting paddock sporting a lid painted by Koyen. His Korsasport business has been busy in 2022, working alongside Franklin Motorsports and based out of the Badger Kart Club facility. Cole and Koyen hit on a number of topics in this new episode of the Hot Seat.
Visit the EKN Podcast page or find all the podcast episodes on Podbean.com, iTunes, Google Play, or Spotify by searching EKN Radio Network.