Caleb Gafrarar Heads to USPKS Finale with a Championship on His Mind
Multi-time race winner looks to add to his resume this weekend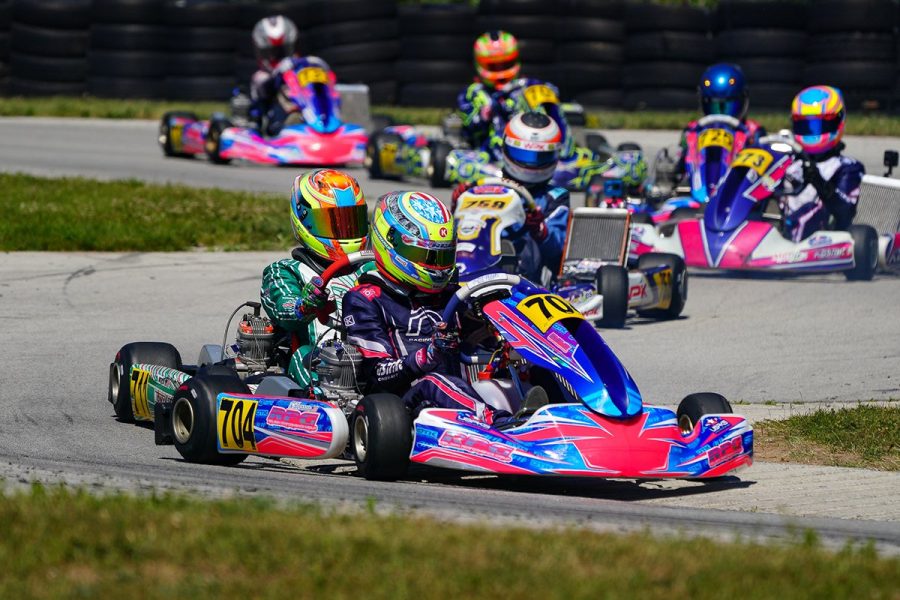 Caleb Gafrarar will be aiming for the X30 Pro Junior title and has an outside shot at the KA100 Championship
(Photo: Studio 52)
Competing at the New Castle Motorsports Park (NCMP) facility this past weekend as a warmup for this weekend's United States Pro Kart Series (USPKS) season finale, Rolison Performance Group driver Caleb Gafrarar has one goal as he enters the final national championship weekend of 2022. With a chance at two more championships, Gafrarar needs to hit his marks as he fights for the title of the top junior driver in the country.
Competing in both the KA100 Junior and X30 Pro Junior classes, Gafrarar's best chances at a championship come from the latter as he sits second in the championship battle, 63 points behind the current leader. In KA100 Junior, Gafrarar is fifth in the chase for the championship and despite being mathematically still able to win, he will need a miracle to complete the feat.
"For sure our best chance comes in the X30 Junior class so that will be the primary focus this weekend," explained Gafrarar. "The main goal is to qualify pole, win the prefinal, and fight for the main event victory.  If we do that, the rest should fall into place for us."
This past weekend Gafrarar raced on the same track layout that he will tackle this coming weekend where he claimed the KA100 Junior pole position and went on to claim heat race wins and podium results in both KA and X30 Junior.
Gafrarar and the rest of the USPKS competitors will hit the track Thursday and Friday for two days of practice sessions before wheel-to-wheel racing commences Saturday and Sunday. Stay tuned to the Caleb Gafrarar social media pages for news, photos, results, and information from the race weekend.
Caleb Gafrarar would like to thank Rolison Performance Group, OTK USA, Kosmic, Circle K, Molecule, Bell Helmets, Minus 273, From the Ashes, and CPI Security for the continued support in the 2022 racing season.