Ayden Ingratta Has His Sights Set on the USPKS National Title
Canadian sits third in the points battle with two races remaining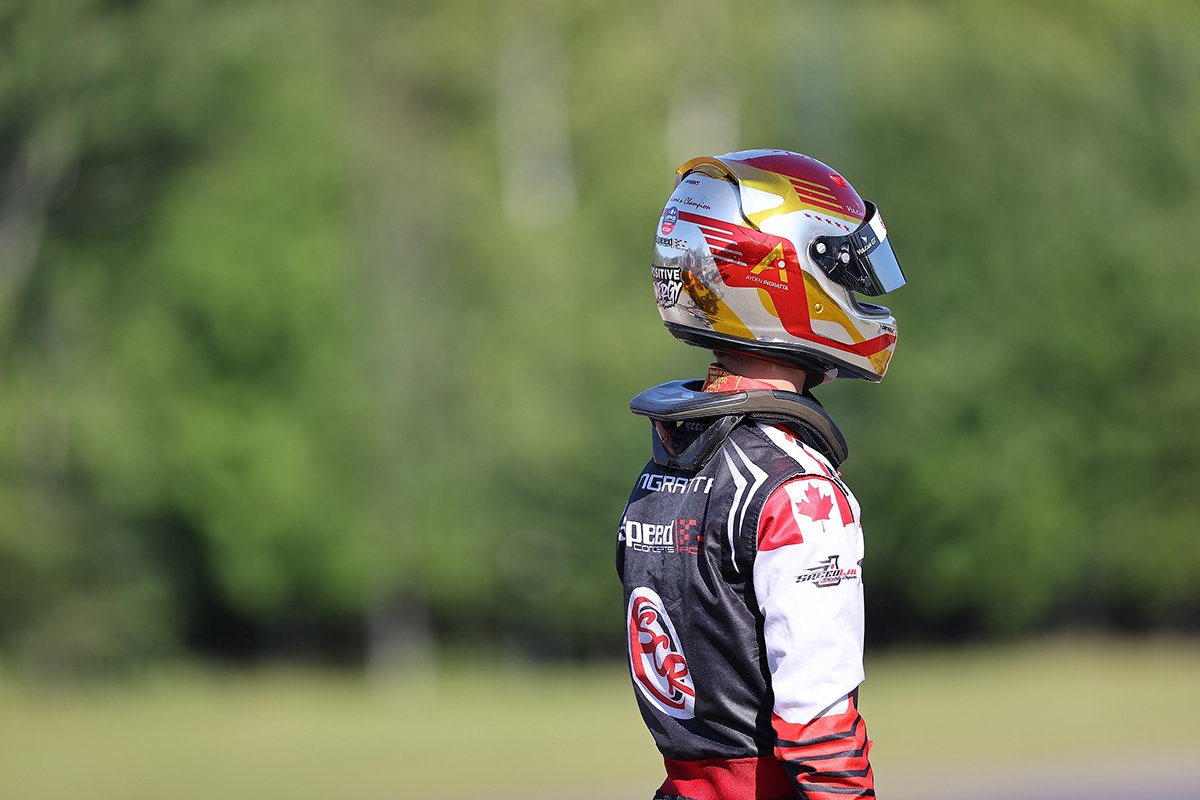 Ayden Ingratta sits 89 points behind the championship
leader with two races this weekend to decide the title
(Photo: Studio 52)
It is the final United States Pro Kart Series (USPKS) event of the 2022 season and Ayden Ingratta has a shot at another national championship. Taking on the New Castle Motorsports Park (NCMP) this coming weekend, Ingratta will look to battle the rest of the X30 Junior drivers in his quest for a pair of race wins and the year-long title.
"We have a few more races this season and winning in New Castle and securing a national title can help springboard some momentum into October and November events," explained Ingratta. "We are a little behind heading into the weekend but hope to be able to make that up on Saturday and run for the championship on Sunday."
Sitting third in the X30 Pro Junior point standings, Ingratta is 89 markers behind the current championship leader with two wheel-to-wheel race days to go. Taking on the Spiceland, Indiana facility, a track that Ingratta has been victorious on in the past, the young Canadian is looking forward to the challenge.
Ingratta added, "I have Speed Concepts Racing, Speed Lab Racing Engines, and the rest of my partners behind me so my goal is to win and make them all proud."
Ingratta will hit the track Thursday for unofficial practice before Friday's official practice sessions. Saturday will be the home of the penultimate round of USPKS competition for the 2022 season with Sunday providing the backdrop for the final race. Stay tuned to the Ayden Ingratta social media pages for news, information, photos, and results from the event weekend.
For more information on Ayden Ingratta, please contact RTD Media & Management at 317.270.8723 or via email to Mike@RTD-Media.com.