Enzo Vidmontiene and Team Benik to Part Ways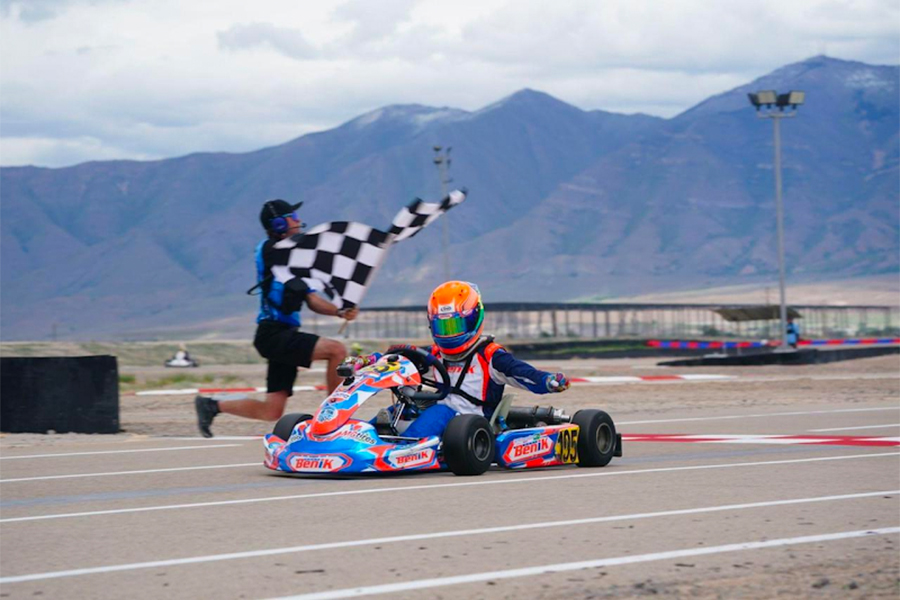 After joining forces in 2020, Enzo Vidmontiene and Team Benik have parted ways on good terms. Together, the pairing has produced championship titles and race wins in nearly every championship they've competed in, including a clean sweep of the US National titles for the Mini division in both the US Pro Kart Series and the SKUSA Pro Tour in 2021. Enzo and Team Benik then backed up that performance with a win on North America's biggest stage: the SKUSA SuperNats.
In that same year, Enzo also locked up the KA100 Junior title in the Sunshine State Karting Challenge, further proving that Team Benik's coaching and support can make moving up classes a seamless transition.
Most of all, the driver development that Team Benik offers has helped transform Enzo into a completely different driver than where he was prior to joining the operation.
"Team Benik is a successful team," said Enzo, "with incredible chemistry, partnerships and friendship."
We were very lucky to have participated in one of the best driver development programs in the US." Enzo continued. "What a great journey these last two years have been! Life gives us phases, and fate pushes us in directions that we don't always know. With tears in our eyes, we are leaving this team, but only for new challenges that have been presented to us, nothing more! We will always see the members of Team Benik as teammates!"
Enzo's future will be announced in the coming days. You can follow Enzo's racing journey by following him on Instagram at @enzo_vidmontiene.