Drive to 25: Rob Howden's SuperNationals Journey – Part 1
EKN Editor-in-Chief focused on personal racing effort at sport's biggest event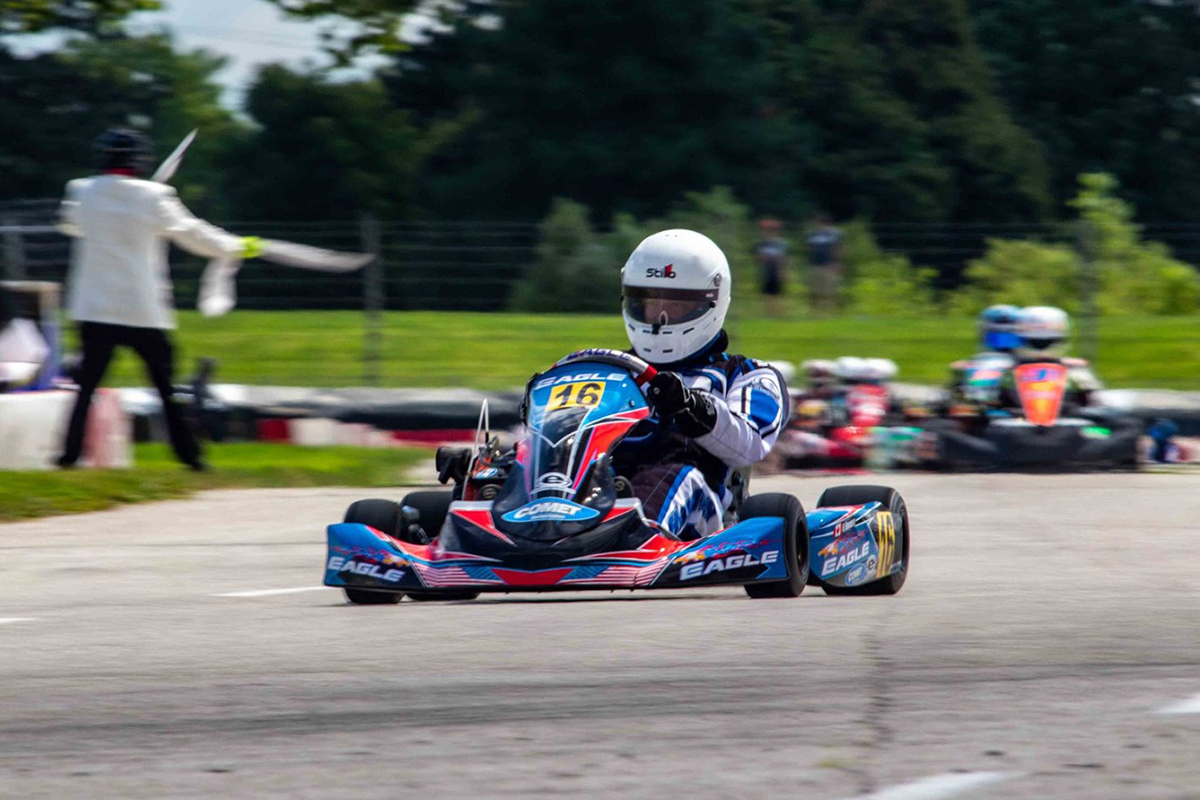 Howden's last time competing in a kart was the 2020 USAC Karting Battle at the Brickyard (Photo: Adrenaline Motorsport Media)
A few weeks ago, on the urging of my Managing Editor David Cole, I made the decision to cross a big race off my personal bucket list. When I found out that Superkarts! USA had elected to offer the KA100 Master class at the 25th running of their annual SuperNationals, I was presented a very attractive opportunity. It's a category that I know I can handle, and with three months between then and the race, I was confident that I could prepare myself properly.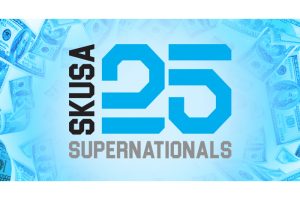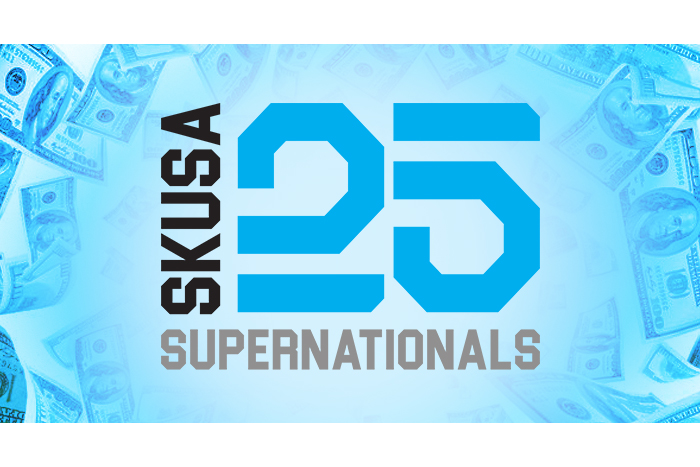 So, the decision was made…I was going to run the SuperNationals.
I was starting my 'Drive To 25'.
The first step was to get the class confirmed by SKUSA. They wanted to see 25 pre-entries by Sunday, August 21, and the Masters community stepped up and knocked it out of the park. A new handful of registrations were arriving every day, we then announced them on EKN's social media platforms, and this fueled more and more excitement. I'm happy to say that the KA100 Master class blew past 25 entries in five days, and it's now past 30, and I expect that it will sell out to the cap of 44 in short order. So, with the class confirmed, it's time to go to work.
I weighed in at 211 pounds when I made the decision to participate at this year's SuperNationals, close to being the heaviest I've ever been. After three weeks of focused effort, I'm closing in on 200 pounds, so the momentum is there. I'll go deeper into my health and fitness effort in a later installment of 'Drive to 25', but the focus is on healthy eating, daily walking, and strength training. My goal is to be 179 pounds when we get to Vegas for the event, and that's definitely attainable. I truly appreciate everyone who has commented on my social media posts, as having a community supporting and challenging me is incredible. As I've said several times, the health benefits of this entire effort will likely be the true prize. It's cool to have connected with a few other of the KA100 Master drivers who say I'm inspiring them to drop some weight and get healthier as well. To me, that's the win-win.
Getting back in the seat as much as possible will be another primary step to getting ready for the SuperNationals, and I'm beginning with a few Briggs 206 Masters races to shake off the rust. I participated in a home club event this past weekend, under the tent of my good friend Gary Colling at the Waterloo Regional Kart Club. Gary's had access to the spare kart of another Masters competitor (Shaun Koenig), so jumped in to have some fun. Getting back out there worked my 'karting muscles' and I was certainly feeling it on Sunday. We battled an engine issue all day, so while I wasn't competitive, however, that really wasn't the goal. Straight seat time was the target, and that was 'mission accomplished'. I have another WRKC club race penciled in for the end of September, a week before the Cup Karts North America Grand Nationals 6, in which I plan to run in the Legends class. The seat time is getting lined up and I'm pretty happy about that, as I hadn't raced competitively since the Battle at the Brickyard in 2020. Lastly, I'm also set to jump behind the wheel of my 'vintage' 2002 Trackmagic Memo Gidley edition shifter at Prairie City over the September 10-11 weekend, hitting the track with the Trackmagic Owners Group at their annual Rally. That will definitely beat this old racer's body into shape.
The KA100 formula itself is not something I've sampled yet, so I'm looking forward to that first outing. I've driven a TaG many times in the past, running the Rotax Max at the Florida Winter Tour and a Leopard at the Rock Island Grand Prix, but my last season of pure 100cc racing was Formula Y in 1998. Yes, that long ago. I have a couple of KA100 test days potentially coming together, but we'll see how that plays out in September.
I've only had one experience over the last decade in a 100cc air-cooled kart, and that was an Andy Seesemann's Challenge of the Americas finale in 2019. Andy offered up an FTK Birel ART with a VLR100 on it, and I raced in what was then a solo-driver category. 100cc Masters had only just been offered in the Challenge in '19, and Andy's effort at Sonoma was designed to draw a couple more entries to race with COTA stalwart Jimmy Gregory, who'd been the only entry during the first two events. We ended up with five drivers that weekend, but it was the start of a great opportunity for Masters drivers in a major series like the Challenge. Last year, 100cc Masters drew 16 drivers to the Challenge and I expect to see that number and more in 2023. I really enjoyed the engine package during my first time with it, and I wasn't that far off the pace of veteran Kalvin Chen, who swept the weekend. I was out of shape, good for 10 laps or so, and thankfully survived the final circuits. That said, I was smiling ear to ear every time I pulled off my helmet.
As I said, I have a couple of KA100 opportunities coming in mid-September, so we'll see how it plays out. I'll be on the road for the next three weeks, so it will hotel gyms and track walks for the first two-thirds on the month. I'm off to Portland this weekend for the Road to Indy finale, then the Trackmagic Rally at Prairie City, then the USF Juniors finale at the Circuit of the Americas. It will be a busy run, but an exciting one for sure. I'll keep in contact with SKUSA to see how the registration status of the KA100 Master class continues and, in the next installment, I'll talk more about the program I've put together for the race, and some of the seat time I've been able to log.
Stay tuned!