Cup Karts North America Grand Nationals 6 Registration Now Open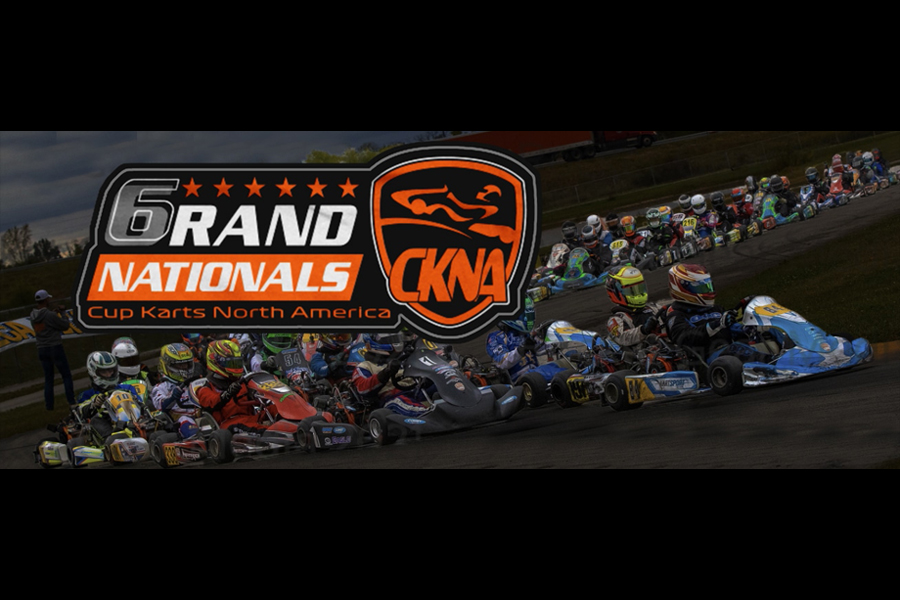 The biggest race of the year is only weeks away, and it's time to get registered. The Cup Karts North America Grand Nationals 6 – scheduled for September 29 – October 2 at the New Castle Motorsports Park in New Castle, Indiana – is set to break records once again. The event had 375 entries last year for just the eight Briggs & Stratton 206 categories and poised to reset the record again as the largest 4-cycle sprint race in the world!
CKNA has added an incentive for any driver that has registered for at least 2 divisional races this season. Through the RaceSelect system, they will be eligible for the $30 Early Bird Discount. Competitors need to register by September 1 to receive this offer! There's no coupon code needed as it's automatically applied!
Just like CKNA has done, NCMP's world class staff will be handling all the parking and pit reservations. The format has been restructured for the parking this season to fit more people in, and prices range from FREE to $200 per spot depending on the location. There's also a "Little Canada" area available for the Canadian friends for only $50 per spot!
The insane number of awards and prizes will be returning to CKNA Grand Nationals 6. A total of $25,000 in prizes is slated to be handed out so far thanks to the wonderful sponsors, including the presenting sponsor for the event – Nitro Kart.
All the information about the race has been posted on the Grand Nationals 6 section of CupKarts.com. There you will also find the Grand Nationals FAQ page that will answer almost any question you may have about the race. Track layout has not been confirmed as of yet.
Go ahead and read through all the information and get registered for the largest 4-cycle sprint kart race in the world – the CKNA Grand Nationals 6. This one is going to be bigger… again!