Liberante Primed for Trans Am TA2 Debut in Nashville
Race Factory owner and RIGP winner to drive B2 Motorsports Mustang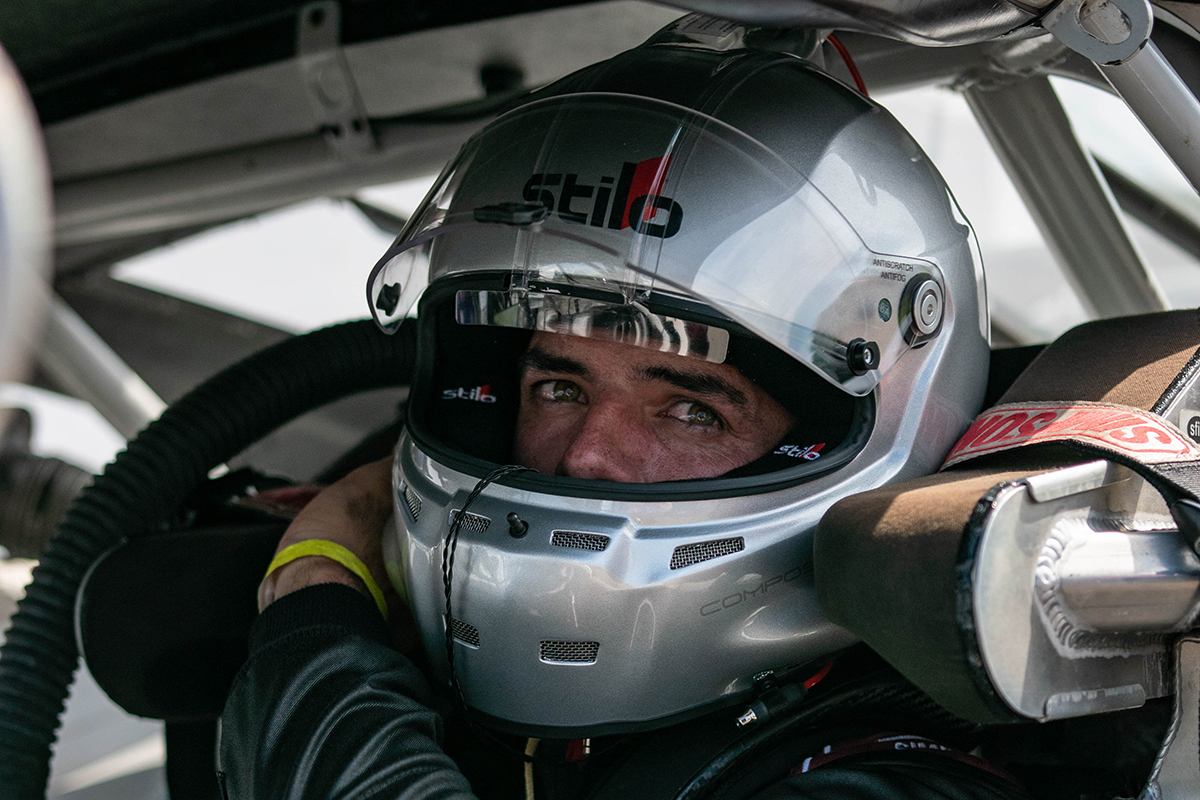 Race Factory and Stilo USA athlete Race Liberante will compete at the Music City Grand Prix in Nashville in the TransAm TA2 class
Race Liberante will compete in this weekend's Music City Grand Prix in Nashville in the Trans Am TA2 class, as part of the NTT INDYCAR Series event. Liberante will be driving the Armada Analytics/Innoviv/Race Factory TA2 Mustang for B2 Motorsports. Most know Liberante as one of the biggest names in karting as a multi-time karting champion and owner of Race Factory, one of the sport's top teams / manufacturers, but he's almost spent considerable time piloting assorted racing machines.
"I'm extremely excited to get back behind the wheel of a TA2 car," offered Liberante, who has already tested with the team. "B2 Motorsports has proven to be a winning team on many occasions. Armada Analytic has been a great partner in B2's racing endeavours and I am grateful for their partnership helping me get back into a race car. I'm confident in our ability as a team to find success together on and off the track as we are set to launch a karts-to-cars program. Blazing a path from kart racing to TA2 has been a goal of mine for quite some time, and now we get to start that journey together at none other than the Music City Grand Prix."
Cliff White and Franklin Futrelle of B2 motorsports sought out Liberante to pilot the TA2 in Nashville not only for his capabilities behind the wheel, but his vision to impact the accessibility of the racing ladder.
"The team at B2 Motorsports is very excited to have Race Liberante, he embodies everything Franklin Futrelle and I have envisioned for B2 Motorsport," commented White. "Race has devoted himself to grooming young drivers to be professional on and off track through his karting company (Race Factory) for years. B2 Motorsports and Race Factory hope to create a long-term relationship where together we can create opportunities for youth in the sport to migrate from karts to cars, and help them demonstrate their skills and professionalism on the growing stage of Trans Am TA2."
"We are really excited about hosting Armada Analytics for the second year at the Music City Grand Prix," White continued. "The team at Armada believes that the attention to detail it takes to be successful in TA2 resembles their company's vision. Armada's commitment to a relationship with B2 Motorsports has been unparalleled and we are grateful for their continued support. Races help Armada's customers, as well as team members and we are anticipating an exciting weekend in Nashville."
"The attention to detail, dedication to personal growth, and sacrifice that is required to become a competitive TA2 team is very similar to the efforts that our team at Armada puts into growing a successful commercial real estate services team," offered Zack Devier, Chairman & President Armada Analytics. "We love that our team gets to experience this event with the B2 Motorsports team and we're looking forward to sharing the experience with our customers."
"We believe that even though there is only one driver on Saturday, this is truly a team sport, added Michael Fissette, EVP of Business Enhancement, Armada Analytics. "We recognize the effort that it takes and can relate that to the Armada team. The goal of the race team is to be the best on track, and our goal is to be the best real estate service provider in the industry.  This event gives us the opportunity to see that up close and personal and share that with our team and clients."
The Music City Grand Prix takes place on August 5-7 in Nashville, Tennessee. The TA2 race will be available on CBS Sports Network on Saturday, August 6 at 12:30 pm ET.