Birel ART: Seven Super Poles, Eight Wins and Nineteen Podium Results at Canadian Open
Domination for Birel ART North America in Quebec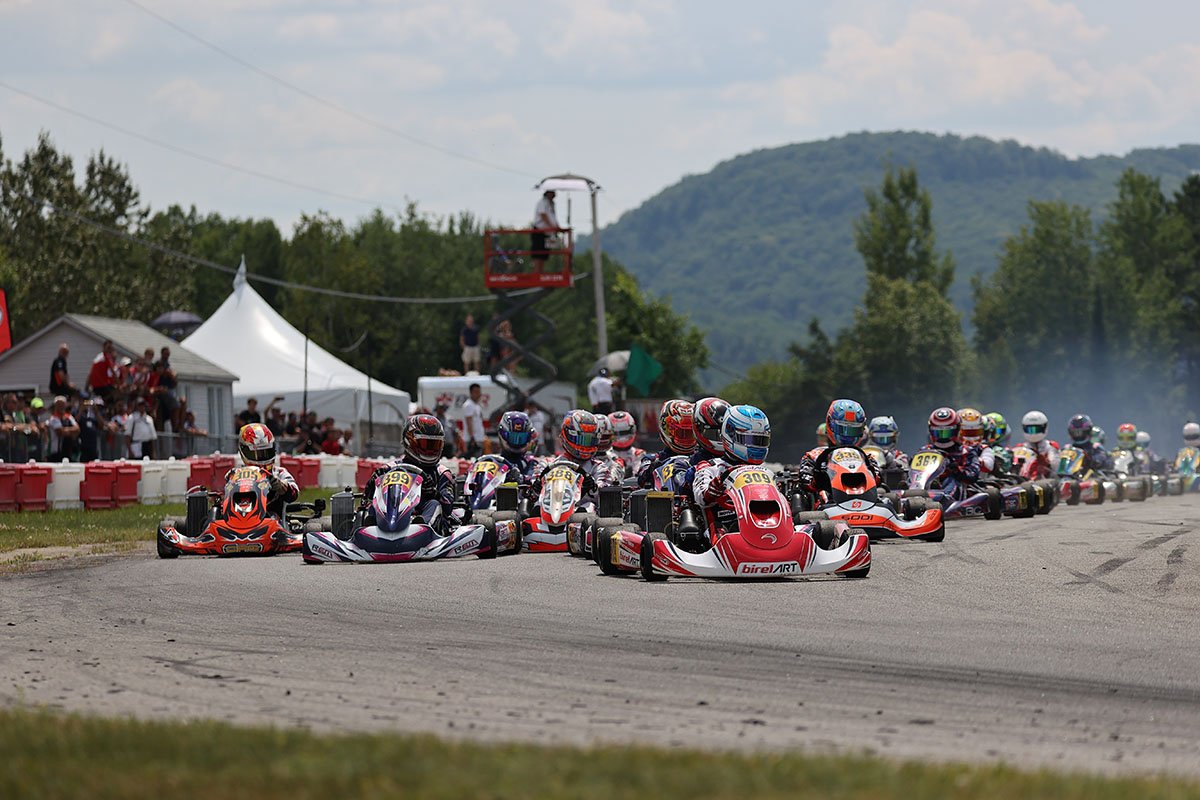 It was a dominating weekend for the Birel ART North America contingent this past weekend at the Canadian Open. Taking home seven Super Pole awards, eight wins, and an astounding nineteen podium results, the multi-dealer Birel ART North America squad earned some hardware at the Jim Russell Karting Circuit in Mont Tremblant, Quebec.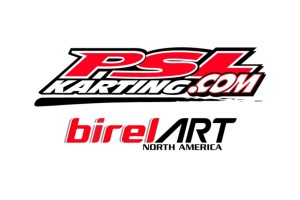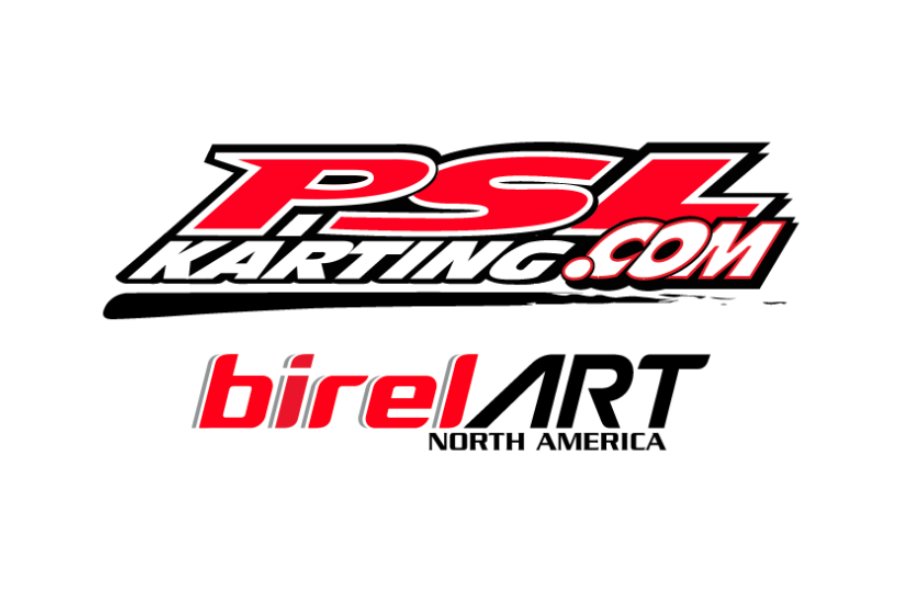 "Another great weekend for the team and some solid results for many of our Canadian dealers," explained Birel ART North America's Dominic Labrecque. "We continue to show that we are one of the best teams in Canada and one of the most supportive to our dealer network, and this is proven through our results, work ethic and the growth of our products throughout North America."
Earning pole positions in the Super Pole session were Briggs Junior driver Jordan West (Prime) as Birel ART put five drivers in the top-six positions. Jordan Prior (Prime) led the way in Briggs Senior with the Super Pole while Antoine Lemieux (PSL Karting) led a 1 – 2 – 3 Super Pole session for the product line. Lucas Delongschamps (BCR) took top honors in Rotax Junior with three Birel ART machines in the top-five as Christophe Boisclair (BCR) led the way in DD2 Master. Flexing their muscles in the gearbox classes, Davide Greco earned the inside front row starting spot in Shifter M1 while Alexandre Gauthier did the same in Open Shifter Master.
Labrecque continued, "Congrats to our Super Pole winners and all Birel ART drivers that made the session and qualified well. With the sheer success, it is hard to mention everyone but thank you for the hard work and efforts!"
The first of eight wins and nineteen podium results came from the Briggs Cadet class and Alexis Baillargeon (BCR) topped the podium blocks while L-C Camirand put a pair of Birel ART machines on the podium in third. Mitchell Morrow (Prime) won Briggs Junior as five Birel ART drivers from two different dealers earned top-ten results. Jordan West (Prime) finished second to make it a 1 – 2 finish for the brand as Branco Juverdianu (PSL) put three in the top-five with a fourth-place result. Jackson Pearsall (PSL) and Liam Hofrichter (Prime) claimed top-ten results finishing eighth and ninth respectively.
Another win and two podiums came from the Briggs Senior category with Alex Murphy climbing his way to the pointy end of the podium with Jordan Prior (Prime) following closely in second. David Barnes (Prime) and Michael Aubin (PSL) came home sixth and eighth. Briggs Master driver Steve Lyons (BCR) represented the brand in the Masters class and drove to a third place podium result.
Into the two-cycle classes and it was five Birel ART drivers in the top-six in Mini Max including a pair on the podium when the final checkered flag flew. Alexis Baillargeon (BCR) led the way to score the win as Lucas Delongschamps (BCR) was third, just ahead of Olivier Mrak (BCR), Antoine Lemieux (PSL) and Jackson Lachapelle (BCR) in fourth, fifth and sixth.
Federique Lemieux (PSL) led the contingent in Rotax Junior to the third step of the podium as Lucas Delongschamps (BCR) narrowly missed another podium result in fourth. Prime Powerteam drivers Francesco Esposito and Matisse Constantini earned seventh and tenth place results in the end.
Perennial frontrunner Patrick Woods-Toth (Prime) scored the Canadian Open Rotax Senior title with his dominant victory. Marco Filice (Prime) and Ryan Macdermid (PRO) also earned top-ten results for their efforts.
It was a podium sweep in DD2 as Birel ART competitors took the top three positions and six in the top ten. Leading the way with the Canadian Open title was Lucas Pernod (BCR) ahead of Christopher Rizk (ETI) and Louka St-Jean (PSL) as the trio celebrated on the podium. Yuchen Ye (ETI) crossed the stripe in seventh, just ahead of Cederic Cataphard (BCR) in eighth and Christophe Legrand (BCR) in ninth.
DD2 Master would yield another two podium finishes for Birel ART North America and six more top-ten results. Christophe Boisclair (CRT) led the second, third and fourth place train as Hugo Oullette (CRT) and Alexandre Gauthier (CRT) put three drivers in the top-four. Maximilien Gareau (CRT) added a P6 result to the squad's resume as Pascal Acquaah (PSL) and Eric Fontesse (ETI) crossed the line eighth and tenth respectively.
Davide Greco (PSL) scored a Canadian Open win in Shifter M1 as Dominic Legrand followed suit in Open Shifter. Jarad Ramnarayan (PRO) joined Greco in the top-five in the M1 class with a P5 result while a pair of second place results were earned by Francesco Vassallo (PSL) and Michael Legrand in Shifter M1 Master and Open Shifter Master.
Labrecque added, "Thank you to all our drivers, dealers, customers and supporters. Let's work even harder and keep pushing for more Canadian Open titles in 2023."
For more information to become part of the Birel ART, Ricciardo, Charles Leclerc or TM Racing dealer networks or information on how to join the PSL Karting / BirelART North America Race Team for the 2022 season, please contact Dominic@PSLKarting.com
Birel ART North America (PSL Karting) is the National Importer and Distributor of Birel ART products and accessories, including Ricciardo Kart, Kubica Kart, and Freeline accessories. Birel ART North America is also a new North American importer for the TM Racing line of products. Visit www.pslkarting.com to find a retailer near you. Follow our racing team and product updates via our social media @pslkartingofficial.