Product Spotlight: D.I.D Chain – 219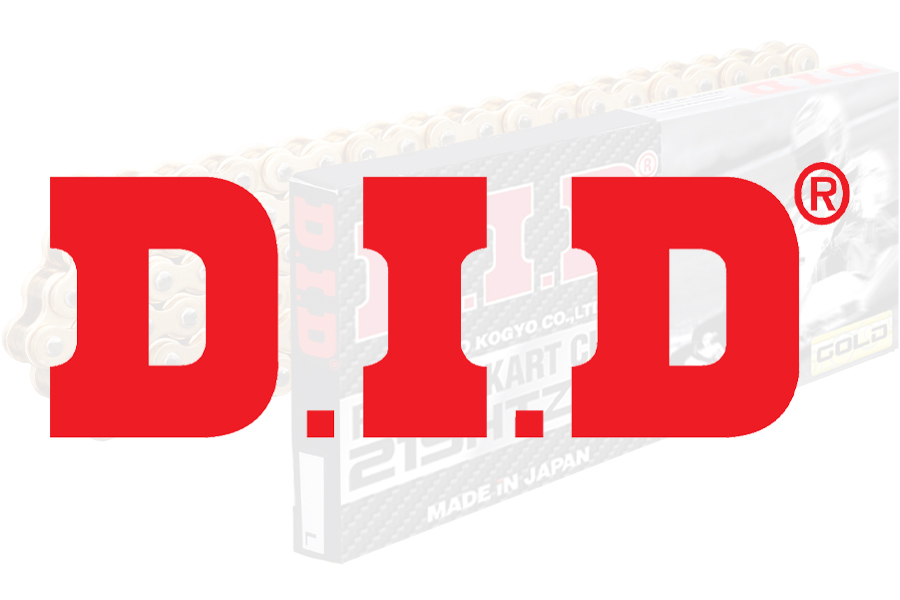 Making sure that you're putting the full power of your motor to your tires is a key element to the overall performance of your kart. A crucial element that transfers all that horsepower to get you to the podium is your chain. One of the leading brands for karting chains in North America and around the world is D.I.D Chain. The company has over 70 years of experience producing roller chain, and they are a major player in multiple forms of motorsports, including karting.
D.I.D Chain produces a full roster of pitch and length for motorsports. The pitches utilized in karting include #219, #35, #415S, #420 and #428H. The #219 is the most popular version, and D.I.D manufacturers three models.
---
D.I.D 219HTZ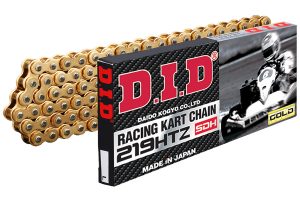 The top performing non-sealed kart chain is the 219HTZ. It features a highly rigid, low friction non-seal chain for kart racing that is among the most popular in the sport. The SDH pin processing helps the 219HTZ achieve long durability of approximately 140% compared to the conventional model. The 219HTZ suppresses meshing resistance with the sprocket due to chain elongation and demonstrates excellent transmission efficiency. It is available in a gold and gold finish.
---
D.I.D 219HTM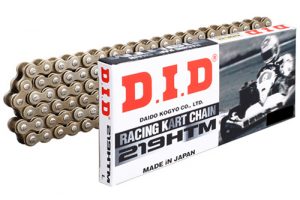 A perfect entry level chain for the grassroots racer is the D.I.D 219HTM. The chain is a quality product for the beginners in the sport, providing excellent and stable performance. The 219HTM is popular among the medium to low-horsepower categories and is available in a gold and black finish.
---
D.I.D 219V2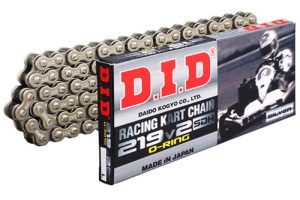 Select the 219V2 for the ultimate high-performance seal chain. The 219V2 is designed with a newly-developed seal ring with special reinforced pins, specifically for racing. The SDH pin treatment suppresses wear with a chromium carbide outer layer and a soft inner core to absorb shock loads. This is the karting chain designed for a long lifespan to keep you powered to the podium. The 219V2 is available in a silver finish.
Each model of D.I.D #219 chain is available 100-114 links in increments of 2. RLV is the official distributor of the D.I.D karting chain line in the United States. Visit them at RLV.com or check with your local kart shop or online store to find the proper D.I.D chain that fits your needs today.