Parolin USA Signs Jaxon Porter
Phoenix driver adds to strong Cadet roster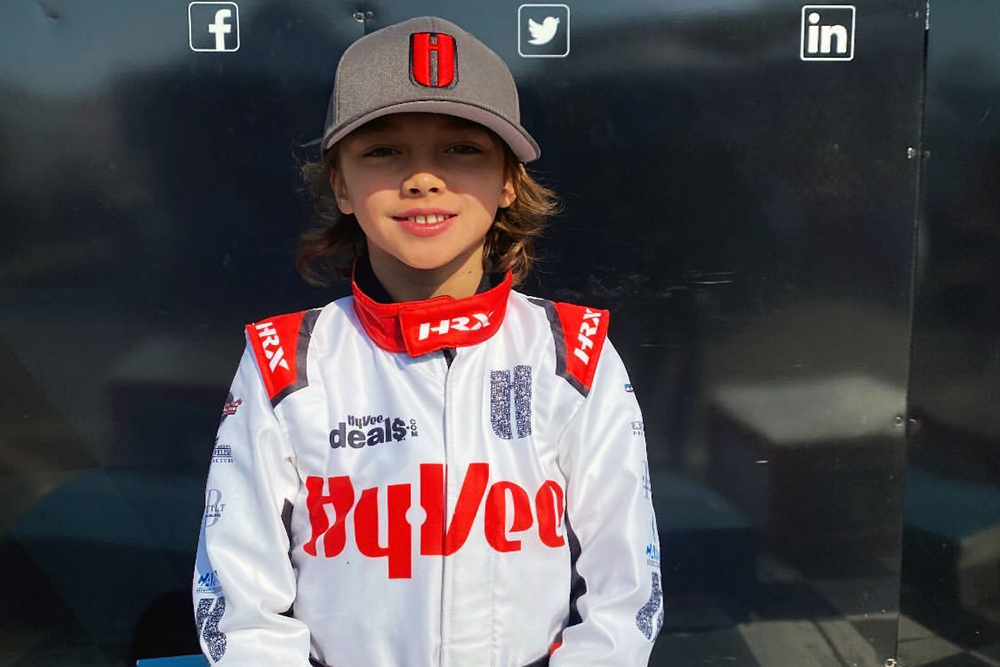 Jaxon Porter will join Parolin USA race team, making his debut at the USPKS Badger State Grand Prix
One of the most successful chassis brands in the Cadet categories throughout the 2022 season has been Parolin. Fresh off sweeping both the Mini and Micro divisions at the Superkarts! USA Pro Tour SpringNationals, Parolin USA is proud to welcome Jaxon Porter as the newest driver to the team.
"We are very pleased to welcome Jaxon Porter to the team. He is a great talent with lots of potential to unlock and I feel we have the perfect program to help him grow as a driver. Jaxon will be a great addition to our team and his future teammates will benefit to have another fast driver to work alongside," stated Parolin USA Team Manager – Yannick Rolland.
The 9-year-old from Arizona has an already successful start to his karting career. His first major title came in 2020 with the California ROK Championship crown in Micro ROK before earning the 2021 Challenge of the Americas championship in the same category. Later last year, Jaxon won the inaugural US Rotax Trophy Series Micro Max title, showing his success across the different engine platforms. Porter is sponsored by Hy-Vee and HyVeeDeals.com.
"We have been very grateful for all opportunities and experiences we've had since we've started racing at the national level. At this point of Jaxon's development, we are excited for what Parolin USA has offered and feel it is a great fit for him and our family. As parents, I think we all strive to find the right fit to ensure the best for our children's development and learning as no one child is the same. They have always been a very competitive team and brand and we look forward to what the future holds with Parolin USA," explained Mark and Elysia, Jaxon's parents.
Jaxon Porter will be showcasing the new Hy-Vee color scheme on his new Parolin kart at the upcoming United States Pro Kart Series Badger State Grand Prix at the Briggs & Stratton Motorplex at Road America in Elkhart Lake, Wisconsin on the July 7-10 weekend.
Arrive-and-drive programs remain available on the Parolin USA race team for the remainder of the 2022 season, as the operation will follow the Superkarts! USA Pro Tour, United States Pro Kart Series, Sunshine State Karting Challenge and special one-off events such as ROK Vegas and Superkarts! USA SuperNationals 25 in Las Vegas.
For more information, visit www.parolinusa.com or contact them at 305-927-1133.