Race Report: Padholder Super Cup Series Sprint – Medford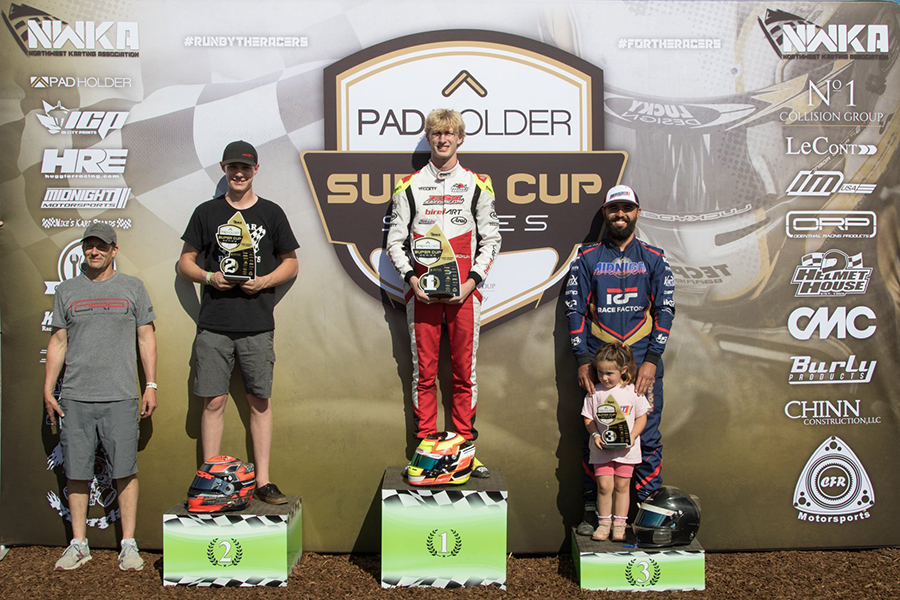 Shifter Light
Racers descended on the Southern Oregon Karters circuit in White City, Oregon for Rounds Five and Six of the 2022 Padholder Super Cup Series presented by Nº1 Collison Centers on June 17-19. The 3/4-mile long track hosted just under 200 entries that marked the halfway point on the calendar for the program before the series heads north for the final two events in British Columbia and Washington. Eight race groups with 13 classes produced quite the show for two days of racing with close, competitive action throughout the weekend.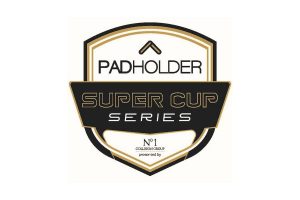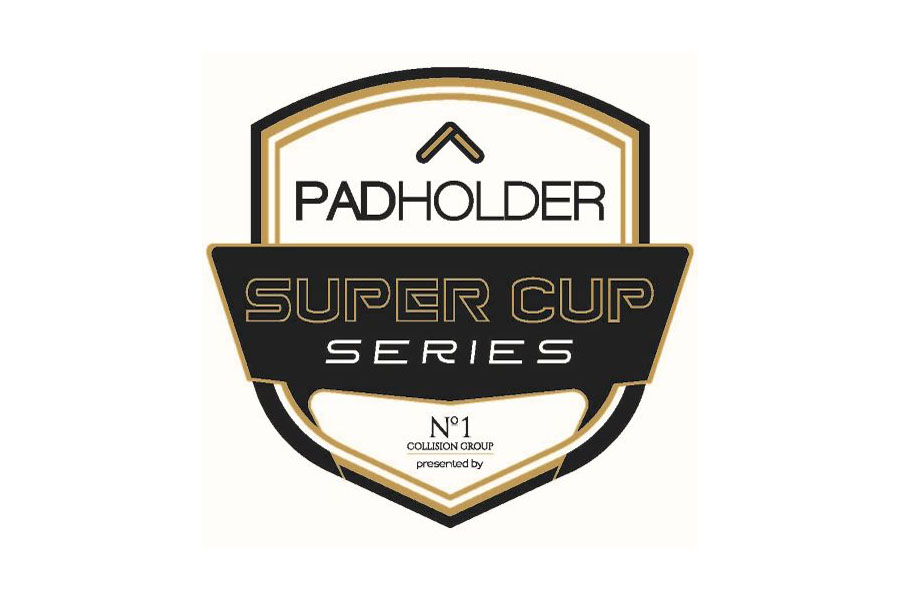 Colt Schlotthauer put himself on the pole in qualifying on Saturday for the Cheap Fast Racing Junior I category. In the Prefinal, Schlotthauer held the lead for half the race but eventually dropped out with a retirement on lap six. Outside polesitter Kase Mckinney was able to take the lead from then on and hold it to win. In the Final, Mckinney fought for the lead with Lewis Dilley and Jack Bowdish, but in the end, Mckinney held them off to take the win by just over half a second. Asad Nikadambaev advanced up to second with Colt Schlotthauer had a great drive getting his kart back onto the podium in third. Jonathan Walker and Trevor Clinton rounded off the top five.
After disappointment in the final on Saturday, fighting up front and setting fastest lap, Lewis Dilley was out for redemption. He just got the fast time in qualifying on Sunday by less than 10 thousandths, and never looked back from that point. Dilley won the Prefinal by over five seconds and walked away from the challenging pack in the Final, making it a clean sweep for the day.  Jonathan Walker improved on his previous result finishing in second while Asad Nikadambaev snagged third over Trevor Clinton, who again was just off the podium in fourth with Jack Bowdish finishing in fifth.
In Huggler Racing Engines TaG Senior, Antonia Costantino had a clean sweep of the weekend. Costantino qualified on pole both days and managed to win by a substantial margin to the others in the category. Jack Doyle and Zane Walker were among the few at the top end of the field who tried to put a stop to the dominance that Costantino showed over the weekend, but it was to no avail with Doyle having a best finish of second on Saturday, and Walker could only manage fourth, after two rough finals for him. Nik Goodfellow got onto the podium in third on Saturday, and Gracie Brown came runner-up on Sunday with Marco Simpson in third.
It looked to be Massimo Valiante as the favorite this weekend for IMUSA TaG Junior, as the Canadian took top honors in qualifying by over half a second on both occasions. Valiante would go on to win both Prefinals to secure a front row start for the Finals. Luck was not on his side in either of the Saturday or Sunday finals, however, as he would fail to finish both. This left Matteo Alfano to secure the top step of the podium on Saturday, and Timothy Clarke to win on Sunday.
Odenthal Racing Products Junior II 206 saw an ultra-competitive field this weekend, with Sunday's qualifying ending with the top five all within three-tenths of each other, showcasing just how difficult it would be to take victory. Greyson Shobert kicked off proceedings on Saturday with quick time over Massimo Valiante by just under half a tenth. Kaleb Keck and Valiante had a hotly contested battle at the sharp end of the field in the Prefinal that saw Keck come out on top. After a poor Prefinal, Greyson Shobe recovered well to get up to second, but it wasn't enough to dethrone Valiante, who took the win. Valiante would go on to win the Prefinal and Final on Sunday. Sunday polesitter Ben Corkery started off the day strong, but was unable manage a top three finish in the races.
Xccel Racing TaG Heavy, Generations Bar & Grill NW 100cc Senior and Augues Fiberglass NW 100cc Junior all shared the same track this weekend, making for some interesting multi-class action. In TaG Heavy, Hunter Hessetine took the win on Saturday after Nik Goodfellow looked to be the favorite after being P1 in qualifying and the Prefinal. Goodfellow then took pole and the Prefinal win again on Sunday, but again could not convert that into a win as Chad Wallace was the one taking the top step on Sunday. William Ginn won both days in NW 100cc Junior and Jack Doyle did the same in the Generations Bar & Grill NW 100cc Senior class.
Two shifter classes battled in the form of Helmet House Shifter Light and Xcell Racing Shifter Heavy. Cameron Egger set the early pace in Light, securing the pole position for the Prefinal and converting that front row start into a win. In the Final, Cooper Becklin snagged the win after Egger retired late in the race. From that point on, Becklin didn't look back, and went on to set fast time in qualifying while going on to win the Prefinal and Final. Shifter Heavy saw Rusty Lingle have a near-perfect weekend, setting pole for both days events, and winning every race except the Final on Sunday, where it was Thomas Riddle who spoiled Lingle's weekend sweep by taking the checkered flag in that final race of the weekend.
Saturday in Senior 206 was a straightforward affair with Jeff Lewis finishing on top in qualifying and both the races after a hard fight with the challenging pack. Come Sunday, Brinley Barnwell took pole position after just missing out to Lewis on Saturday. The Prefinal saw Barnwell convert her pole position into a win, and left Giovani Benson, Zak Meyer and Jeff Lewis to battle it out for second, which eventually saw Benson win that battle for best of the rest. Sunday was a dog fight that saw anyone in the top half of the field have a shot at victory. Barnwell and Meyer fought it out in the dying moments of the race, which eventually saw Meyer take the win.
Lane Landscaping NW 60cc only had five entries on the weekend, but you only need two cars for a race, and the five drivers in that class did exactly that. Kase McKenny swept Saturday's sessions, with the rest of the field battling it out for second. Mckenny was one race win away from a perfect weekend, but Colt Schlotthauer snatched victory away in the Sunday Final, after not being able to convert his pace on Saturday.
Brennan Gregg in CMC World Formula Pro was one of the few drivers who managed to put together a perfect weekend, with pole on both days and securing both Prefinal and Final wins each round.
The next round of the Padholder Super Cup Sprint Series will be held at West Coast Kart Club in Chilliwak, British Columbia, Canada from July 15-17. For more information about the series, visit their website at www.padholdersupercup.com .
Saturday, Round Five
Junior I 206
1.Kase Mckinney +0.527
2. Asad Nikadambaev
3. Colt Schlotthauer
4. Jonathan Walker
5. Trevor Clinton
TaG Senior
1.Antonia Costantino +4.685
2. Jack Doyle
3. Nik Goodfellow
4. Zane Walker
5. Riley Miller
TaG Junior
1.Matteo Alfano +0.231
2. Timothy Clarke
3. Lucy Becklin
4. Jacob Morris
5. Massimo Valiante
Junior II 206
1.Massimo Valiante +0.353
2. Greyson Shobert
3. Kalbe Keck
4. Trestin Moore
5. Cameron Hill
TaG Heavy
1.Hunter Hessetine +0.758
2. Chad Wallace
3. Nik Goodfellow
4. Cal Camara
5. Megan Moore
NW 100cc Junior
1.William Ginn +19.585
2. Kaleb Keck
3. Mauricio Parada
4. Teaghan Mcneill
5. Trestin Moore
NW 100cc Senior
1.Jack Doyle +3.199
2. Sergio Tapua Jr.
Shifter Light
1.Cooper Becklin +1.240
2. Evan Arnold
3. Zane Walker
4. Ricky Worley
5. Bryce Doney
Shifter Heavy
1.Rusty Lingle +12.093
2. Chris Worley
3. Petri Ottavainen
4. Thomas Riddle
Senior 206
1.Jeff Lewis +0.015
2. Zak Meyer
3. Brinley Barnwell
4. Colby LaVergne
5. Giovani Benson
NW 60cc
1.Kase McKenny +6.050
2. Jack Bowdish
3. Colt Schlotthauer
4. Viyaan Bhindi
5. Charlie O'Neill
World Formula Pro
1.Brennan Gregg +7.435
2. Brinley Barnwell
3. Mason Smark
4. Jeff Lewis
5. Joe Fillipanko
Sunday, Round Six:
Junior I 206
1.Lewis Dilley +4.046
2. Jonathan Walker
3. Asad Nikadambaev
4. Trevor Clinton
5. Jack Bowdish
TaG Senior
1.Antonia Costantino +16.289
2. Gracie Brown
3. Marco Simpson
4. Travis Roop
5. Riley Miller
TaG Junior
1.Timothy Clarke +1.697
2. William Ginn
3. Matteo Alfano
4. Lucy Becklin
5. Massimo Valiante
Junior II 206
1.Massimo Valiante +0.090
2. Trestin Moore
3. Greyson Shobert
4. Kaleb Keck
5. Ben Corkery
TaG Heavy
1.Chad Wallace+1.098
2. Nik Goodfellow
3. Hunter Hessetine
4. Megan Moore
5. Cal Camara
NW 100cc Junior
1.William Ginn +0.047
2. Trestin Moore
3. Mauricio Parada
4. Teaghan Mcneill
5. Kaleb Keck
NW 100cc Senior
1.Jack Doyle
Shifter Light
1.Cooper Becklin +3.311
2. Cole Hegar
3. Ricky Worley
4. Evan Arnold
5. Bryce Doney
Shifter Heavy
1.Thomas Riddle
2. Chris Worley
3. Rusty Lingle
4. Petri Ottavainen
Senior 206
1.Zak Meyer +0.033
2. Brinley Barnwell
3. Colby La vergne
4. Giovani Benson
5. David Speirs
NW 60cc
1.Colt Scholtthauer +6.821
2. Kase McKenny
3. Viyaan Bhindi
4. Charlie O'Neill
5. Jack Bowdish
World Formula Pro
1.Brennan Gregg +7.275
2. Brinley Barnwell
3. Mason Smark
4. Joe Fillipanko
5. Bryan Green