Intense Competition Expected at Franciacorta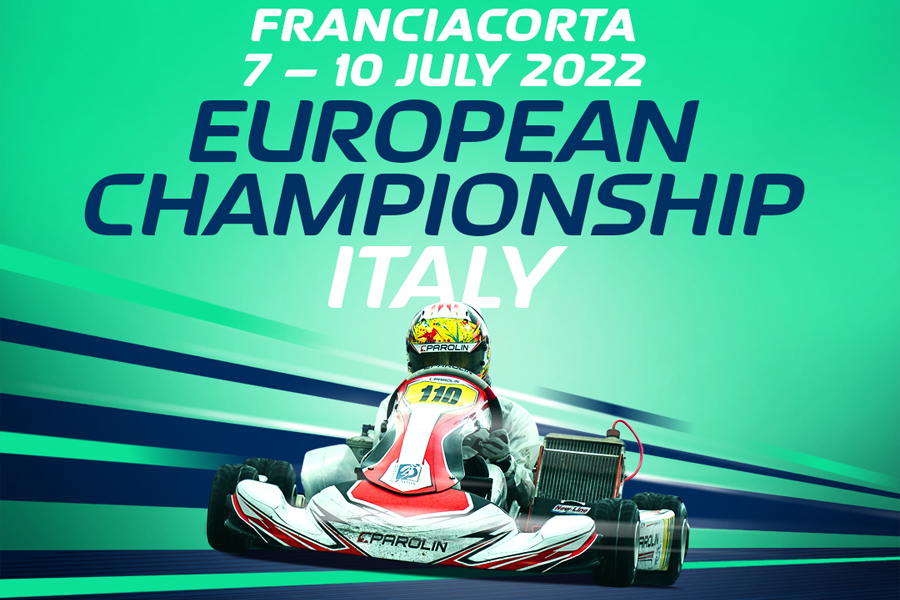 From 7th to 10th July, Franciacorta will conclude the FIA Karting European Championship – OK and OK-Junior on its first appearance on the calendar. The battle for the titles remains open in both categories, especially as only the three best results at the end of the Super Heats and the Finals of the four events are counted.
Although the Italian track of Franciacorta is new to FIA Karting, several international events have already taken place on its demanding 1300m long layout. Both driving and chassis set-up have to take tyre management into account to optimise performance right to the end. Strategy plays a major role in reaching the finish line in a good position and there should be no shortage of entertainment with so much at stake. Moreover, the balance of power has changed since the beginning of the season, making it difficult to predict. Last but not least, the heat could complicate the task of the drivers and the machines in the middle of summer.
Very international with 45 nations represented, the field is also particularly strong for the last round of a Championship.
Juniors full of ambition
A duel is already emerging between Nathan Tye (GBR) and Anatholy Khavalkin in the FIA Karting European Championship – OK-Junior. Both drivers are in a position to aim for victory as well as the title, but they will certainly not be the only ones who can win in the Final and their battle at the top will have to take into account the ambitions of their rivals. Drivers like Kirill Dzitiev, Rene Lammers (NLD), Martin Molnar (HUN) and Jimmy Helias (FRA) seem to be in a position to take the lead, while the outsiders remain numerous. Taym Saleh (DEU), Maciej Gladysz (POL), Alfie Slater (GBR), Andres Cardenas (PER), and Guillaume Bouzar (LUX) are among the drivers to watch.
Provisional 2022 FIA Karting European Championship – OK-Junior standings before Round 4
1- Nathan Tye (GBR) 64 points
2- Anatholy Khavalkin 60 points
3- Dmitry Matveev 47 points
4- Enzo Tarnvanichkul (THA) 39 points
5- René Lammers (NLD) 38 points
Generational conflict in OK
A very experienced driver, Joe Turney (GBR) is currently leading the FIA Karting European Championship – OK with a great motivation to obtain his first major title against a younger generation without any complex. The 2021 OK-Junior World Champion, the Japanese-born Briton Kean Nakamura-Berta could well be crowned in the higher category, as his adaptation has been rapid. He is already being followed by a major car team, Alpine, just as Jamaican Alex Powell, winner in Sweden, is being followed by Mercedes AMG. For the Final victory in Franciacorta, Tomass Stolcermanis (LVA), who has already won twice on this circuit, cannot be counted out. Enzo Deligny (FRA) and Evan Giltaire (FRA) will do everything to succeed on this track which has not been favourable to them so far, as will Luigi Coluccio (ITA), Freddie Slater (GBR) and Nicolo Cuman (ITA).
Provisional 2022 FIA Karting European Championship – OK standings before Round 4
1- Joe Turney (GBR) 79 points
2- Kean Nakamura-Berta (GBR) 70 points
3- Alex Powell (JAM) 53 points
4- Enzo Deligny (FRA) 47 points
5- Evan Giltaire (FRA) 45 points
Provisional programme for the Franciacorta event
Friday 8th July
09:00 – 11:55: Free Practice
12:05 – 13:31: Qualifying Practice
14:40 – 17:55: Qualifying Heats
Saturday 9th July
09:00 – 10:13: Warm-up
10:20 – 17.55: Qualifying Heats
Sunday 10th July
09:00 – 10:05: Warm-up
10:10 – 11:45: Super Heats
13:15 – 14:40: Finals
The Franciacorta event can be followed on the official FIA Karting Championship app for mobile devices and on the website.