WKA Speedway Dirt Plans Announced
New ideas for the future with two different programs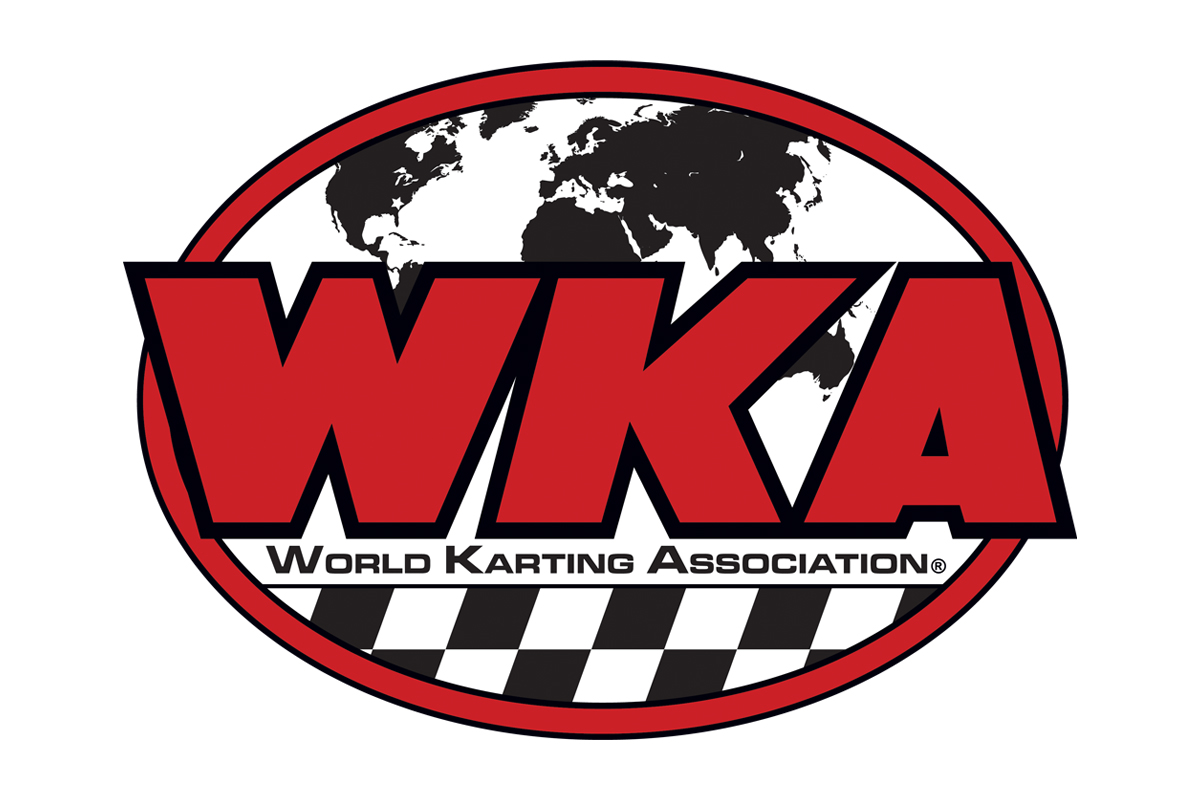 Halfway through the 2022 race season and the World Karting Association (WKA) staff is hard at working building a bigger and better program for the WKA Speedway Dirt program.
The first change will be seen at the WKA Kartweek in Daytona. The WKA Speedway Dirt program will be expanded to three days of racing starting December 28th to the 30th with shorter on track days to allow drivers, teams, and their families to enjoy the Daytona Beach area. The first day of Daytona will now be part of the new WKA Dirt Winter Series. This three-race series will have round 2 on February 11th and round 3 on March 11th during the cooler northern months. These two events will be held at Cross Roads Motorplex in Jasper, Florida. This WKA Dirt Winter Series will use Vega tires.  This WKA Dirt Winter series will carry purses like Daytona and will have an award ceremony after the three events. The ceremony may be along with one of the FKS season events.  Days two and three of Daytona will be rounds one and two of the WKA National Dirt series, a seven-race series using Maxxis Tires with the remainder of the additional five races of the schedule to be announced in the coming weeks.
"Our vision is to have a series that runs December, February and March that can support our valued racers and also give our drivers up north to join the program in a warmer climate in February and March," explained WKA's Mike Tetreault. "We can then start the balance of our WKA National Series in April in more seasonable weather. We will be adding new tracks to our national program for next year so please stay tuned for some exciting future announcements."
WKA President Kevin Williams added, "I am extremely excited about the new fresh ideas we are setting forth. We have made some mistakes in Florida this year, and I am personally going to Jasper/Cross Roads Motorplex this weekend during the Super 8 Series to meet with our Florida racers and with Wade Murphy. I have a bunch of Summit Racing Equipment door prizes to give out this weekend Also, all Florida racers who purchased WKA Memberships for Daytona last year are getting an additional year added to their membership free of charge, and all the Florida residents who sign up for their required WKA membership to participate in Daytona this year will be allowed to purchase Florida resident rate membership for $25.00 for the 2023 season. This process will open when WKA Kartweek registration opens in mid to late October. We messed up this year by canceling on the Jasper event in early 2022 and by adding this "new" WKA Dirt Winter Series it is WKA's way to make it up to the Florida racers and to Mr. Wade Murphy and family."
Starting with the National Dirt Series third round in April after the conclusion of the WKA Dirt Winter Series will be a much better fit for the series competitors and will see improved weather conditions.
"With the current economic situation, it was smart decision made by the WKA executive committee to stay with our long-time supportive partner Gold Speed USA and Maxxis tires as they have been very supportive, and we are happy for such a great relationship with them," explained Williams. "Also working with TS Racing and Vega Tires on the established WKA transfer series in Florida should be a benefit to the WKA Dirt Winter Series, our Florida racers and our racers from up north. This shows WKA can manage multiple partners and be successful in the process; both Maxxis and Vega have been around for over 20 plus years with a every well-established market presence."
The change in format will also allow WKA to have shorter race days in Daytona that will allow families some much needed vacation time. WKA will have an amazing payout schedule and the shortened events will not affect the overall prize fund.