Nick Brueckner: 2001-2022
Rest in peace, Nick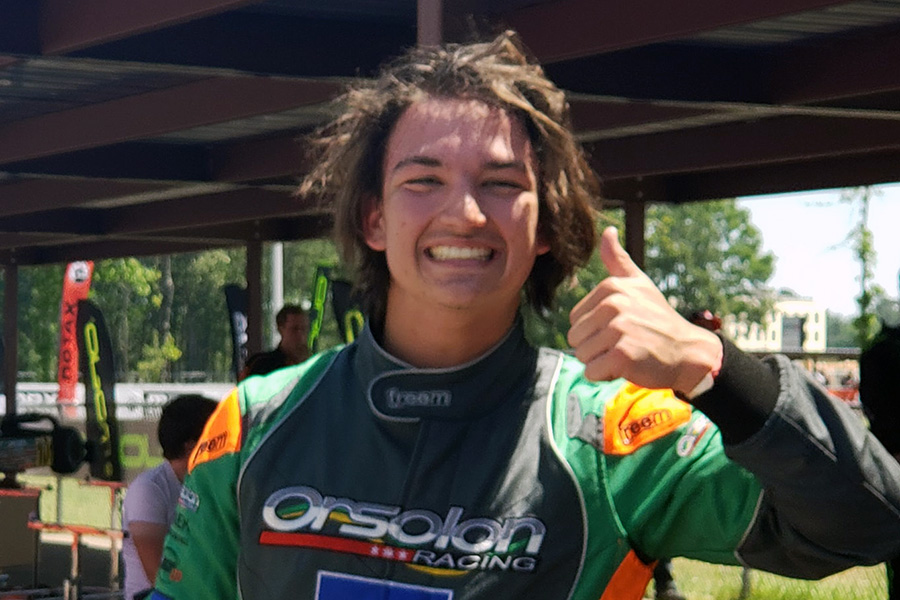 It's a truly sad day for our sport and our family. The karting community has lost one of its brightest young lights in his fight against cancer, as Nick Brueckner had passed away. The 20-year-old from Hockley, Texas had been involved in the sport of karting for many years, dating back to his first laps in the Cadet division. Brueckner was diagnosed with Ewing Sarcoma, a rare type of cancer, back in 2019. Since then, Nick fought as hard off the track as he did on the track against this brutal disease.
Brueckner was such an outgoing personality at the racetrack. During his younger years, he raced with a few teams on a few different chassis before finding a home with Orsolon Racing. The relationship between Nick and Fabio Orsolon, along with the rest of the team, was a very strong one that continued year after year. One of Nick's biggest achievements behind the wheel was earning the 2016 Challenge of the Americas Junior Max championship, which gave him the opportunity to represent Team USA in Sarno, Italy. This young Texan truly had the heart of a champion.
Most recently, between chemo treatments, Nick returned to compete in the sport he loved. The grit, strength, and commitment that this must have demanded was nothing less than legendary. The disease has already taken his left shoulder blade, and it's difficult to comprehend the pain he was enduring to fuel his passion for the sport. There was no quit in this amazing young man. And, as always, Nick did all of this with his infectious smile, engaging personality, and limitless charisma.
In March, Brueckner finished seventh at the Texas Sprint Racing Series event in NOLA and then a week later, he took an amazing fifth at the SKUSA Pro Tour WinterNationals opening round in KA100 Senior. These incredible outings came just a few months after the performance that we at EKN will remember forever. Nick competed at the SKUSA SuperNationals 24 in Las Vegas this past November. After qualifying for the KA100 Senior SuperSunday main event through the LCQ, Brueckner charged forward in the final, climbing 27 spots to 10th. It truly showed the type of fighter Nick that was, and that he had a level of talent that matched that of his heart.
As we grieve and keep our memories of this young man's with us, it will not be the on-track results for which we will remember Nick, it will be the kindness and compassion that he had for not only his friends and family, but for everyone in the karting community.
Rest in peace, Nick. We'll never forget you.