Steven Miller Heads to SKUSA Pro Tour After Another SSKC Win
Miller continues his winning ways in Florida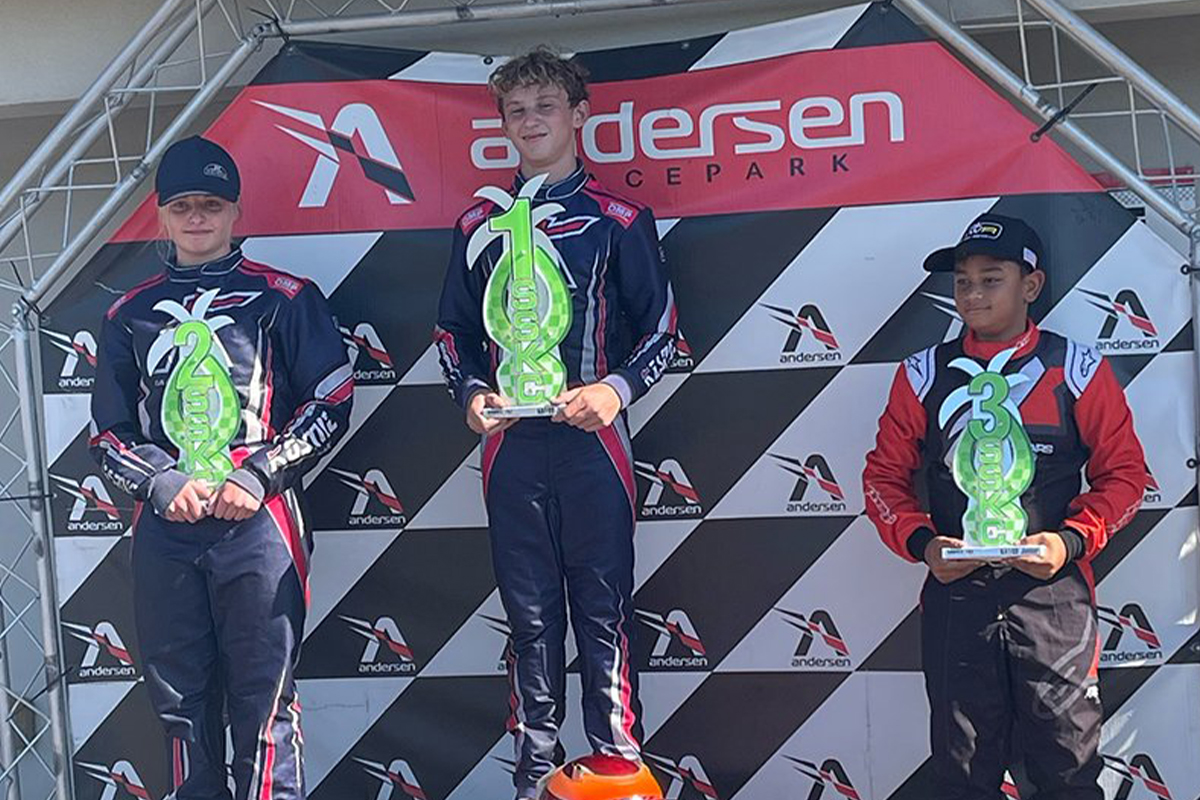 It was another race win for Sun Print backed driver Steven Miller this past weekend at the Sunshine State Karting Challenge (SSKC). Taking on the Anderson Race Park in Palmetto, Florida, Miller claimed a pole position and main event victory in his final event before this coming weekend's Superkarts! USA (SKUSA) Pro Tour race at the Utah Motorsports Campus in Grantsville, Utah.
After a disappointing qualifying effort for Saturday's KA100 Junior wheel-to-wheel race, Miller drove from mid-pack to the lead to score the prefinal win. Looking to stand atop the podium during the main event, an ignition system failure took him out of contention before the race even began. Returning Sunday with a vengeance, Miller earned the pole position but was hit during the opening lap of the prefinal and dropped to the tail of the field. Never giving up, the Chad Dokken Racing driver climbed his way back forward turning multiple fastest race laps to finish eighth. Completing his comeback in the main event, Miller gained seven positions in the final to steal the show and the KA100 Junior victory.
"Great rebound on Sunday to get back to the top step of the podium," explained Miller. "This is a true testament to the work that the team puts in and the desire to win. Thank you to Chad and the rest of the program."
Pulling double duty on the weekend, Miller also competed in the X30 Junior class. Despite racing with a chassis that was bent and re-straightened, Miller drove to a pair of fourth place finishes over the weekend.
"It was an up and down weekend but happy to be able to walk away with a win and know that we had the speed to compete," added Miller. "This weekend will be an even greater challenge as it will be my first trip to the Utah Motorsports Campus, but I know I have a great team behind me, so I am excited for the opportunity and anxious for the challenge."
Next up for Steven Miller will be the second round of the Superkarts! USA (SKUSA) Pro Tour at the Utah Motorsports Campus this weekend. Following his Utah event, Steven Miller will travel straight back to Florida to complete back-to-back-to-back event weekends.