Caleb Gafrarar Aims for More Wins at SKUSA Pro Tour This Weekend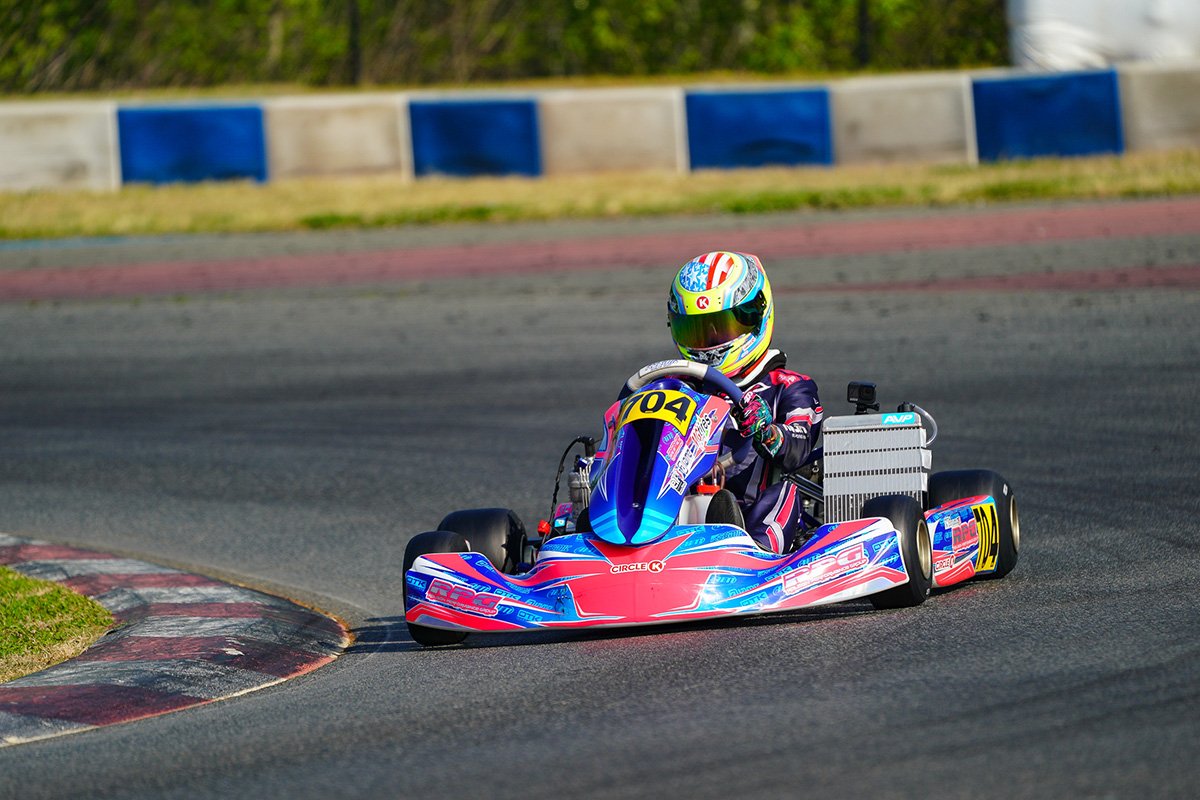 Caleb Gafrarar is looking to leave Utah the championship leader in both X30 Junior and KA100 Junior
(Photo: Studio 52)
Testing and racing at the Utah Motorsports Campus (UMC) Kart Club event this past weekend, Caleb Gafrarar is now primed and ready for rounds three and four of the Superkarts! USA (SKUSA) Pro Tour. Taking place at the massive UMC facility, Gafrarar will compete for race wins in the X30 Junior class behind the wheel of a Rolison Performance Group (RPG) prepared Kosmic.
"Looking forward to another national level weekend of competition," expressed Gafrarar. "We had a good race and test this past weekend and feeling good heading into this coming one. We showed great speed, but also held back a little so we are looking good."
As one of the top junior drivers in the country, Gafrarar has numerous race wins and podium results on his 2022 resume. As a winner in the X30 Junior class at the opening SKUSA Pro Tour weekend of the season, Gafrarar also added a podium result in KA100 Junior as well as a couple of pole position awards. Looking to improve on that performance, the North Carolina resident is setting his sights on UMC.
Winning the X30 Junior prefinal and main event on last lap passes in both after qualifying third, Gafrarar also secured a top-five finish in KA100 Junior and is ready for the Pro Tour weekend.
Gafrarar added, "I am sitting second in both classes point standings and will be looking to take the lead before we leave Utah. Race wins and podium results bring championships so that is the simple goal this weekend."
Set to hit the track this coming Thursday, Gafrarar will get down to business with unofficial practice before wheel-to-wheel action begins on Saturday and Sunday. Stay tuned to the Caleb Gafrarar social media pages for news, information, photos, and results from the event weekend as well as links to live timing and video.
Caleb Gafrarar would like to thank Rolison Performance Group, OTK USA, Kosmic, Circle K, Bell Helmets, Minus 273, From the Ashes and CPI Security for the continued support in the 2022 racing season.