Product Spotlight: GFC Chassis – SS31 and GT14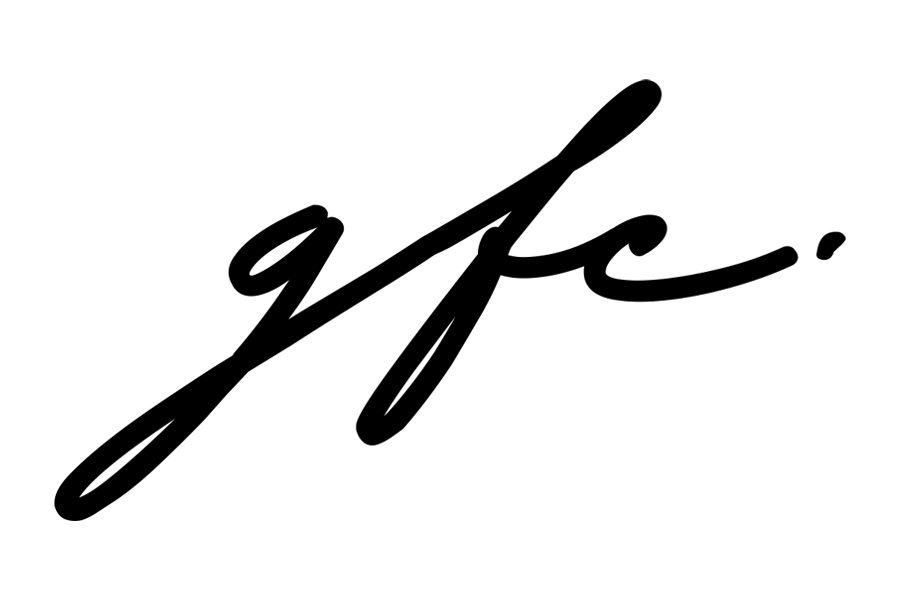 One name that has stood out over the last two decades in the sport of karting is most certainly Gary Carlton. The two-time Superkarts! USA SuperNationals winner is among the most decorated shifterkart drivers in North America, having enjoyed a solid career competing in Europe with numerous factory race teams. Prior to his move to Italy and the major victories he logged in the US, Carlton was hands-on with chassis and engine development during this days with American manufacturer Trackmagic. Much of his background and progress in the sport is covered in the popular Book It podcast that he did with EKN's own Rob Howden.
All of Gary's past experience led up to 2018 when Carlton launched his own chassis – the GFC. All his dedication and hard work paid off just months after the debut of the brand with victory at the ROK Vegas event in November of that year. Since then, the development around the chassis has continued as the wins and championships continue to add up.
"The all new 2022 GFC GT14 and SS31 models are a product of four years of development accumulated by our factory race team," stated GFC Karting's Gary Carlton. "We have taken into consideration all types of engine platforms , tires, and track surfaces for our chassis design. With countless hours both at our factory and the track using state of the art tools designed by our engineering team, we have been able to step outside the norm of chassis development. With these specialty tools we have been able to produce chassis with a big window of tuning opportunity while maintaining focus on the ease of drivability.  We couldn't be more excited with the performance we have seen so far this 2022 season and we take immense pride in the work we have done on our chassis development since our debut back in 2018. It has been tested. It has been proven. It has been winning."
The updates to the GFC SS31 and GT14 models for the 2022 season have already proven to be successful. The following is a spotlight on these two chassis:
---
2022 GFC SS31
The SS31 chassis is the single-speed model for GFC. Its first major victory came at the 2020 ROK Vegas in Senior ROK while it also scored the X30 Senior pole position at the SKUSA SuperNationals 24 last year. Already in 2022, the SS31 has two Challenge of the Americas victories in Senior 100cc and is picking up victories as well as track records at the club and regional level.
Specs
Tube Diameter: 30mm
Wheelbase: 1045mm
Rear Axle Diameter: 50mm
Stub Axle Diameter: 25mm
Bodywork: KG 507 Side Pod, Front Nose /508 Fairing
Fuel Tank: 8.5 Liter
Wheels: GFC Spec AMV 3F Magnesium
Wheel Hubs: Magnesium
Brake System: Hydraulic Floating
2022 Upgrades
KG 507/508 Bodywork kit with new graphic design
Redesigned steering geometry to give drivers more stability and control upon initial turn-in
Redesigned rear brake caliper support for less brake deflection and more braking stability
Redesigned floor tray for more comfort for taller drivers and upgraded mounting system to reduce welding on the primary tubes of the chassis
Upgraded steering wheel with oval grip to give more comfort to the driver while reducing fatigue
Redesigned bottom and top seat supports. Lower support becoming a bolt-on support for easier and more efficient seat installation. Upper support has been reinforced for more durability
Redesigned pedal mounting system that allows more pedal range along with reducing welding onto the primary tubes of the frame
Relocated fuel tank placement to help weight distribution changes during long races
Redesigned exhaust mounting supports to allow more adjustability to adapt all engine types along with a weight reduction from previous model
Redesigned throttle cable housing locator to allow more range of adjustability
Integrated fuel line support system
Redesigned rear bearing supports with more rigidity and weight reduction
Redesigned chain guard single piece mounting system with quick release pin system
GFC Exclusive AMV 3F Wheel Design
---
2022 GFC GT14 Shifter
The GT14 shifterkart chassis is the 'crown jewel' for GFC. The hours and experience of Carlton racing, building and tuning six-speed machines led to the development of the GFC brand. The GT14 has won at the ROK Vegas event twice with Mathias Ramirez and Oliver Askew in 2018 and 2020. The GT14 swept all six ROK Shifter victories at the 2022 Challenge of the Americas with series champion Hunter Pickett, Kyle Wick, and Jacob Gulick.
Specs
Tube Diameter: 32mm
Wheelbase: 1045mm
Rear Axle Diameter: 50mm
Stub Axle Diameter: 25mm
Bodywork: KG 507 Side Pod, Front Nose /508 Fairing
Fuel Tank: 8.5 Liter
Wheels: GFC Spec AMV 3F Magnesium
Wheel Hubs: Magnesium
Brake System: Hydraulic Floating
2022 Upgrades
KG 507/508 Bodywork kit with new graphic design
Redesigned steering geometry to give drivers more stability and control upon initial turn-in
Redesigned rear brake caliper support for less brake deflection and more braking stability
Redesigned floor tray for more comfort with taller drivers and upgraded mounting system to reduce welding on the primary tubes of the chassis
Upgraded steering wheel with oval grip to give more comfort to the driver while reducing fatigue
Redesigned bottom and top seat supports. Lower support becoming a bolt on support for easier and more efficient seat installation. Upper support has been reinforced for more durability
Redesigned pedal mounting system that allows more pedal range along with reducing welding onto the primary tubes of the frame
Relocated fuel tank placement to help weight distribution changes during long races.
Redesigned exhaust mounting supports to allow more adjustability to adapt all engine types along with a weight reduction from previous model
Redesigned throttle cable housing locator to allow more range of adjustability
Integrated fuel line support system
Redesigned rear bearing supports with more rigidity and weight reduction
Redesigned chain guard single piece mounting system with quick release pin system
GFC Exclusive AMV 3F Wheel Design
Redesigned clutch lever with smoother feel and greater adjustability
Redesigned shift lever utilizing spherical bearings for smoother/easier shifting with increased rigidity
---
GFC Karting – www.gfckarting.com
Dealers: Click Here
Facebook: GFCkarting
Instagram: gfckarting