NorthWest Karting Association Road Race Division Gearing Up for Second Event of 2022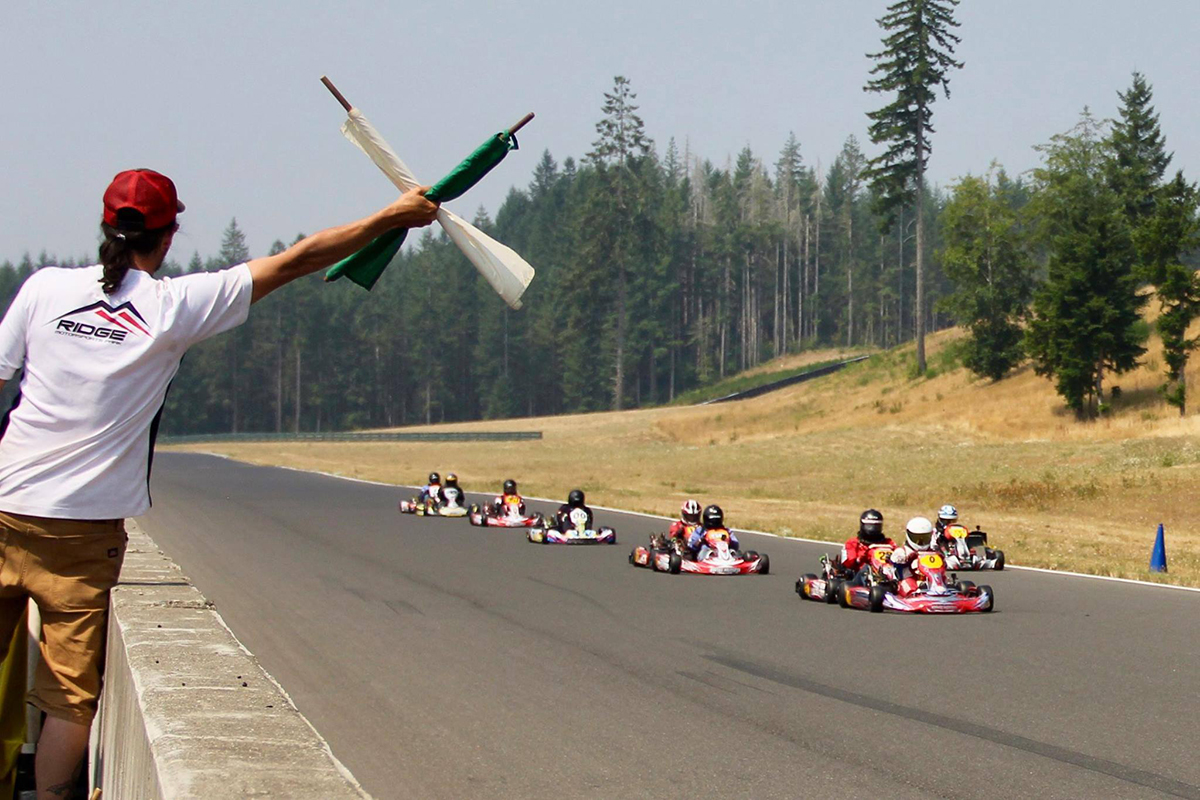 The Ridge Motorsports Park will host the NWKA Padholder Super Cup Road Racing Series
The Padholder Super Cup Road Race Series is underway. The season for road racing in the Pacific Northwest kicked off with 165 entries at the Pacific Raceway on April 2. Now, the program is gearing up for Round Two on June 3-4 at The Ridge Motorsports Park.
Located in Shelton, Washington, The Ridge Motorsports Park is among the crown jewels of road racing circuits in North America. The facility opened in 2012, featuring a 2.47-mile course with 16 turns and over 300 feet of elevation – including a 50 foot plunge down the 'Ridge Complex'.
The Road Racing program is made up of three race groups featuring multiple classes that race three times over a day. Some classes are run twice, some offer different weight categories, and others may only compete once a day.
Race Group A: Junior Briggs 4-Cycle, Senior Briggs 206, Briggs World Formula, Tillotson 225, Yamaha KT100S
Race Group B: Honda CR125, 125cc Open Shifter Limited, Spec Honda, Junior Shifter
Race Group C: FK3 Unlimited / Formula ICE, FK2 125-150 Open, TaG Enduro, Honda CR80 Enduro, TaG Junior, TaG, Formula R
Registration is currently open for The Ridge Motorsports Park on June 3-4 at MotorsportReg.com
PSRRA will be hosting their annual potluck BBQ Friday night after practice. Potluck sponsored in part by Better Meat Inc. If there is enough interest, there may be a concession kart enduro race Friday evening as well.
Remaining schedule for the 2022 Padholder Super Cup Road Race Series:
June 3-4: The Ridge Motorsports Park – hosted by Puget Sound Road Race Association (PSRRA)
June 24-25: Oregon Raceway Park – hosted by Northwest Road Race (NWRR)
July 22-23: Portland International Raceway – hosted by Portland Karting Association (PKA)
Sept. 30-Oct. 1: Pacific Raceways – hosted by NWRR/PKA