K1 Circuit Moving Forward with New Facility in Southern California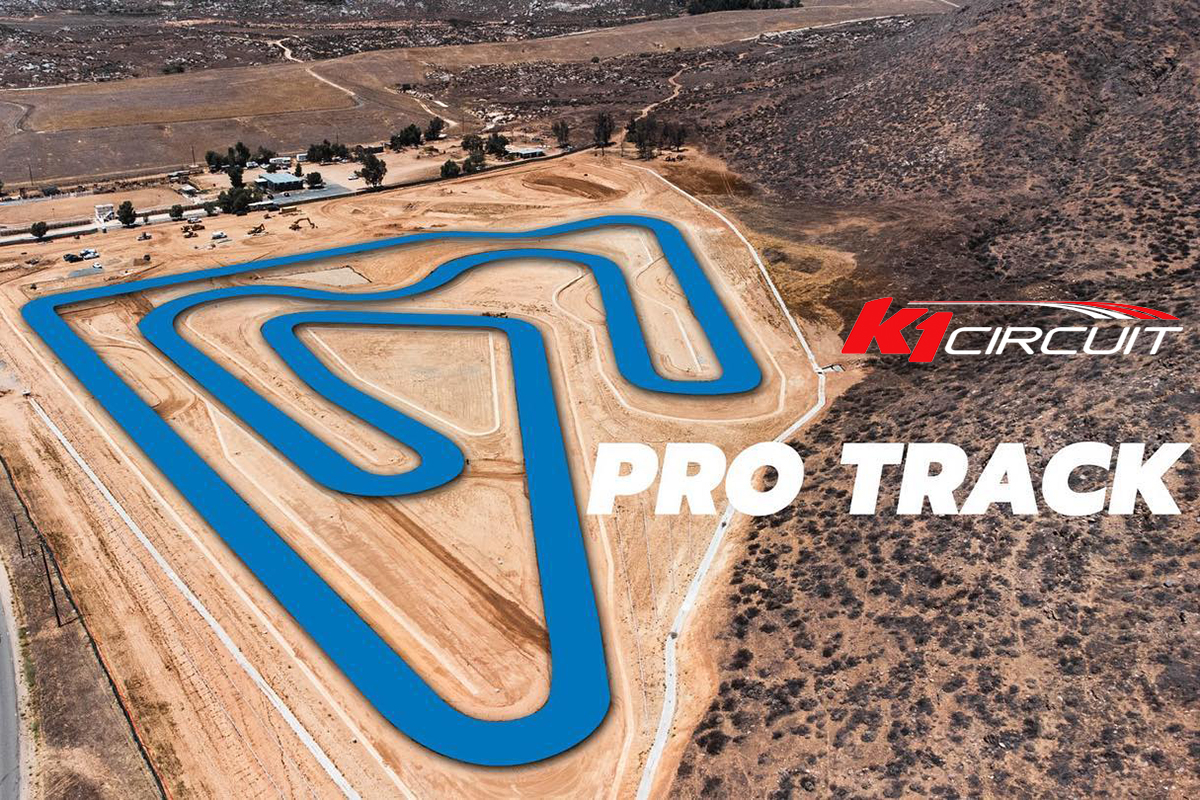 K1 Circuit Pro Track due to open this fall (Photo: K1 Speed)
Southern California is gearing up to welcome a new karting facility. The K1 Circuit broke ground in Winchester, California in September 2021 following months of anticipation surrounding the project by K1 Speed. The 1.1-mile circuit designed by pro racer Rocky Moran Jr. (of the famed Moran Raceway) is taking shape with the recent video published on social media.
The multi-configurable course shows great elevation change with sweeping-flowing corners. The longest straight is approximately 900 feet with the course width set at 28 feet, and will feature CIK/FIA curbing.
EKN spoke with Ryan Jurnecka of K1 Circuit regarding the timeline for the construction period. They are looking to begin and finish paving the first week of June with more footage coming during that time. A lot of the amenities are scheduled for construction prior to opening as well, including pit lane, private garages plus the maintenance shop. The opportunity to pre-reserve a private garage will become available prior to the opening of the facility. Also part of the Phase 1 construction period prior to opening will be the full lighting system that will surround the circuit.
Phase 2 will begin soon after the opening of the facility to the public. That will include a dedicated building for K1 Circuit will house the pro shop, meeting spaces for corporate events, a 'Paddock Lounge' restaurant and an expansive deck that will overlook the facility.
The target to opening to customers is set for the fall season of 2022.
For more regarding the K1 Circuit, visit K1Circuit.com