Ayden Ingratta Wins X30 Pro Junior at the United States Pro Kart Series
Ingratta climbs to the top of the podium at the GoPro Motorplex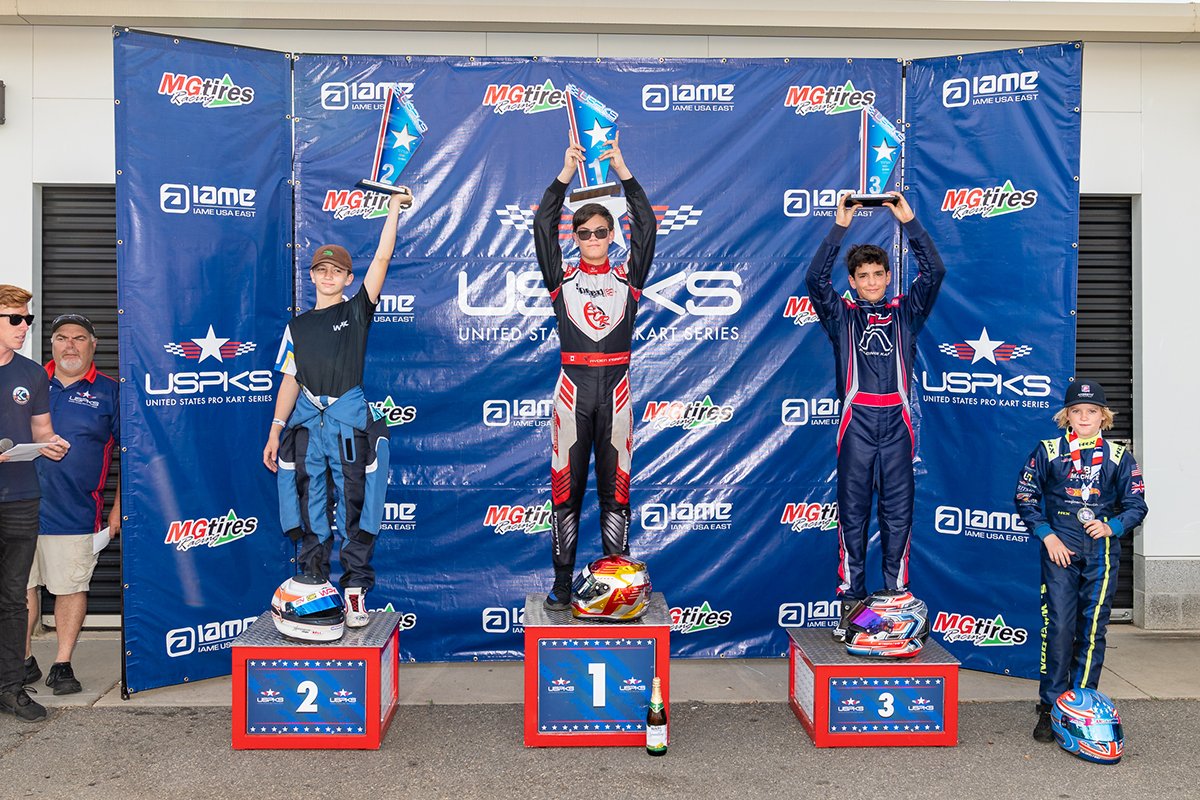 Ayden Ingratta went from a DNF on Saturday to the the top of the blocks on Sunday
(Photo: Studio 52)
It was another trip to the GoPro Motorplex in Mooresville, North Carolina for rounds three and four of the United States Pro Kart Series (USPKS). Competing in the X30 Pro Junior class, Ayden Ingratta would look to take his Speed Concepts Racing Redspeed chassis to the top step of the podium and earn valuable points towards the end of the season championship battle. After a difficult DNF on Saturday, Ingratta returned Sunday to earn the victory.
After a successful test day on Thursday, Friday would see a pair of qualifying sessions on the docket that set the grid for the weekend's wheel-to-wheel racing. Showing speed throughout practice in his Redspeed by OTK chassis, Ingratta was able to qualify on the outside of the front row for Saturday's racing action while Sunday would see the Canadian qualifying third.
Returning to the track on Saturday, Ingratta would have a day to forget. After falling back to second in the X30 Pro Junior prefinal, a DNF in the main event saw him classified near the bottom of the results sheets and a disappointing end to what could have been a solid podium result.
Returning to the track on Sunday, Ingratta looked for redemption as he began the day's proceedings from inside of row two in the third position. Moving forward one position in the prefinal to finish second, Ingratta stole the show in the main event to take the checkered flag and make another trip to the top of a USPKS podium.
"What a feeling to return from yesterday and score the win," explained Ingratta. "I owe everything to the patience of my Speed Concepts Racing team as well as the power produced by Speed Lab Racing Engines. I am already looking forward towards the next one."