EKN Trackside: 2022 United States Pro Kart Series – Carolina Grand Prix Preview
Another record-setting weekend scheduled at GoPro Motoplex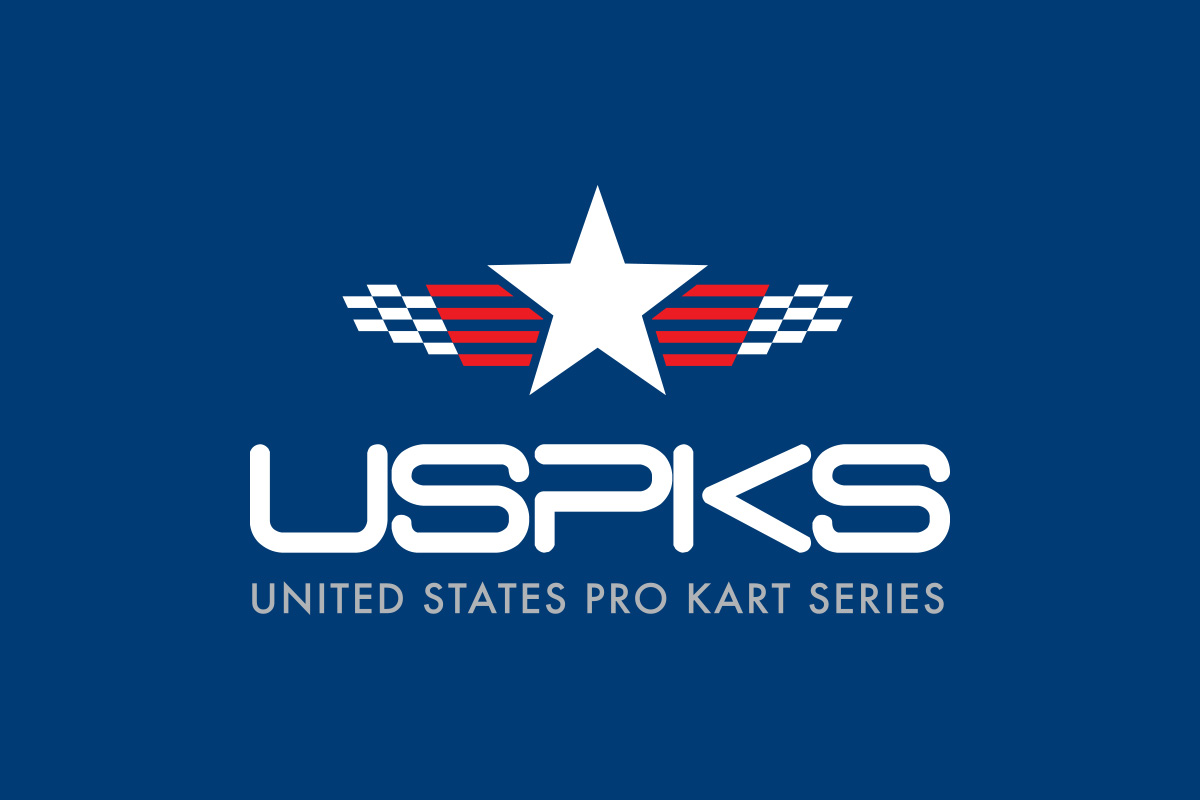 The 10th season of the United States Pro Kart Series continues with the second event of 2022 set for the unofficial home of the program. The Carolina Grand Prix will take place on April 28-May 1 at the GoPro Motorplex in Mooresville, North Carolina. History was made at the season opener in Orlando with a record-setting 323 entries over the seven IAME categories. Coming off a full season of four events over the 250-entry mark, USPKS is nearing a second straight above the 300-mark with 298 pre-entries.
GoPro Motorplex, known as the Mooresville Motorplex when it was constructed in late 2012, served as the inaugural event location for the United States Pro Kart Series in April 2013. The USPKS has visited the Mooresville, North Carolina facility every season, making this the 10th visit. The 7/10-mile circuit is a duplicate of the Parma kart track in Italy, featuring elevation changes and unique 13 turns.
The new event format was introduced at the Southern Grand Prix at the Orlando Kart Center in March to raving reviews. With the large number of entries, qualifying for both rounds is moved to the end of Friday. Sunday qualifying opens up the official timed sessions followed by Saturday qualifying. Four of the seven classes (X30 Pro, KA100 Senior, KA100 Junior, Mini Swift) are broken up into two Prefinals, with the top-18 transferring directly into the Final. The rest of the field will battle in the Last Chance Qualifier for one of the four transfer positions. The Prefinal and Finals will be conducted on Saturday (Round Three) and Sunday (Round Four).
Ryan Norberg (RPG / Kosmic) opened his X30 Pro title defense with two victories at his home track of Orlando Kart Center. The 2021 champion established a 60-point advantage over Alessandro de Tullio (Parolin USA) with Aaron Benoit (URace / Tony Kart) and Canadian Thomas Nepveu (TKG / Kart Republic) the top challengers. All three are not scheduled to compete in Mooresville, giving Norberg even more of a gap in the standings before Round Three begins. The next top challenger is Dutch driver and 2019 FIA KZ World Champion Marijn Kremers (PSL / Birel ART), who now sits inside the top-10 of the EKN TaG Driver Rankings after a busy 2022 winter. RPG teammates Nate Cicero, last year's winner Hayden Jones and Paul Bocuse are among those that should be in contention and in all the categories, those who call GoPro their home track. Pauly Massimino (RPM / Tony Kart), Dalton Hanes (LEM / Tony Kart) and Tyler Wettengel (SCR / Kart Republic) are among the locals that will be quick all weekend.
The KA100 Senior division is at 65 drivers competing to be in the 40-karts to make the main event each round this weekend. Former champion Brandon Lemke (FMS / Merlin) and Alex Stanfield (GWR / Tony Kart) started out with wins in Orlando, and leading the championship standings. Lemke has the advantage by 35 points. Jeremy Fletcher (GWR / Tony Kart) is third with Connor Ferris (TFR / Kart Republic) in fourth. Massimino won both main events at last year's series finale at GoPro and running double duty. He leads a lot of locals set to compete including Hanes, Mazda Shootout winner Westin Workman (TimmyTech / CompKart) and Aiden Levy (Harvick / Tony Kart), who all finished inside the top-five at the club race last weekend. Add in Brooke Nachtmann (Tony Kart), Wettengel, Will Robusto (TimmyTech / CompKart) and many others that call GoPro home.
The X30 Junior division is capped at 42 drivers set to battle at GoPro. Caleb Gafrarar (RPG / Kosmic) and Ayden Ingratta (SCR / Redspeed) won the opening two rounds in March, with Gafrarar holding a 10-point advantage over the Canadian entering the weekend. Leonardo Escorpioni (Orsolon / Tony Kart) sits third after two solid third place results in Orlando with Max Garcia (MPG / WPK) fourth. Gafrarar won the club race last weekend at his home track with Escorpioni in fourth and Garcia fifth. Last year's Mini Swift champion Enzo Vidmontiene (Benik / Kosmic) was second with Ernesto Rivera (RPG / Kosmic) third. Adam Brickley (TKG / Kart Republic) joins Gafrarar as the local contingent battling on the weekend with a host of others from across North America challenging for the podium positions over the two rounds.
KA100 Junior has 52 drivers entered on the weekend and the championship chase is far from over. Max Garcia (MPG / WPK) came away with the victory in Round One at Orlando while Steven Miller (CDR / Kosmic) picked up his first USPKS win, named EKN Driver of the Month for March. Garcia enters the Carolina Grand Prix with the point lead while Miller is fifth. Parker DeLong (RPM / Tony Kart), Cooper Shipman (IRM / Tony Kart) and Luke Welcome (Orsolon / Tony Kart) sit in between. Caleb Gafrarar (RPG / Kosmic) won on track Saturday but was penalized for last lap contact fighting for the win with Helio Meza (IRM / Tony Kart). Gafrarar and Meza sit sixth and seventh in the point heading into the weekend. Gafrarar won the club race at his home track ahead of local driver Wesley Gundler (Tony Kart), Rivera, local Mason Walters (OTK) and Beckham Toupikov (Benik / Kosmic), with all four racing this weekend.
Heavy hitters are in the 20-driver field for the X30 Masters class this weekend. Two-time Orlando winner and point leader Danillo Ramalho (REM / Kosmic) is not on the entry list but confirmed he will be in Mooresville to attempt an extension of his win streak. Ramalho holds a 103 point lead over multi-time race winner Scott Roberts (SCR / Redspeed) with two-time defending champion Scott Kopp (FMS / Exprit) in third and last year's championship runner-up Mario Barrios (RPG / Kosmic) in fourth. 2021 race winner Renato Jader David (Orsolon / Tony Kart) is back, making his 2022 series debut after missing Orlando along with Road America winner Miguel Mier (SCR / Redspeed) and ROK Vegas victor Martin Stone (Exprit).
The Mini Swift category is shaping up to be a fight to the very end in the championship. Two different drivers won in Orlando with Salvador della Vecchia (Parolin) and Tyler Roberts (Parolin USA) while Asher Ochstein (Supertune / Tony Kart) leads the championship standings by 24 points over Keelan Harvick (Parolin). Roberts is third with Oliver Wheldon (JC / LN Racing Kart) fourth and Carson Weinberg (SCR / CRG) fifth, all within 58 points. Weinberg won the club race last weekend over Harvick with fellow GoPro regular Carter McMurray (TimmyTech / CompKart) in third. Nitro Kart calls GoPro home, and has a number of drivers under the tent this weekend, including Ethan Tovo, Jackson Tovo, Cade Jaeger and others. 2020 Micro Swift champion Jack Iliffe (IRM / Parolin) is making his 2022 series debut after missing Orlando, along with Vivek Kanthan (Parolin USA).
The Micro Swift class is nearly maxed out with 37 drivers set to compete over the two rounds in 'Race City USA'. Rocco Simone (Parolin USA) won Round Two and enters the weekend as the point leader in the championship by 57 points over Benja Fernandez (Kart Republic) with Jackson Gibson (RPG / Kosmic) third, Ashton Woon (Nitro Kart) fourth and Kai Mars (Kart Republic) in fifth. Round One winner Marco Sammut (MDR / LN Racing Kart) is seventh behind Drew Walz (Mottaz / Birel ART), all scheduled to compete this weekend.
Be sure to tune in all weekend to www.ekartingnews.com/live for the PA race call for qualifying on Friday, and both rounds of racing on Saturday and Sunday. Follow updates, photos and videos throughout the weekend on EKN Facebook, Twitter and Instagram.
---
Provisional X30 Pro Entry List
| No. | Driver | Chassis | Hometown |
| --- | --- | --- | --- |
| 318 | Justin Adakonis | LN Racing Kart | Ridgefield CT |
| 349 | Noah Baker | Tony Kart | Pinehurst TX |
| 381 | Gavin Bayliff | Kart Republic | Batavia OH |
| 371 | Paul Bocuse | Kosmic | Orlando FL |
| 315 | Brian Boly | Kosmic | Troutman NC |
| 328 | Donovan Bonilla | Kosmic | |
| 326 | Josh Campbell | Tony Kart | Gilbert AZ |
| 314 | Timothy Carel | Tony Kart | Pacific Palisades CA |
| 388 | Sam Cate | EOS | Richmond IN |
| 382 | Nathaniel Cicero | Kosmic | Pound Ridge NY |
| 337 | Diego Contecha | Tony Kart | |
| 339 | logan cusson | Kosmic | Port Hope Ont |
| 396 | Nicholas D'Andrea | Tony Kart | Boca Raton FL |
| 372 | Dylan DenHaese | Kosmic | Port Byron NY |
| 399 | Cade Downes | Fullerton | Evans GA |
| 335 | Wes Duchak | Kosmic | Jupiter FL |
| 369 | Santiago Fernandez | Kosmic | Miami FL |
| 322 | Jeremy Fletcher | Tony Kart | St. Cloud FL |
| 374 | Aidan Fox | FA Kart | Redding CT |
| 312 | Matheus Garcia | | Davenport FL |
| 392 | Austin Garrison | Tony Kart | Davie FL |
| 317 | Dalton Hanes | Tony Kart | Greensboro NC |
| 368 | Leonardo Hassan | Tony Kart | Miami FL |
| 333 | Jack Jeffers | Redspeed | San Antonio TX |
| 316 | Hayden Jones | Tony Kart | Matthews NC |
| 300 | Gabriel Kawer | Birel ART | Ft. Lauderdale FL |
| 302 | Marijn Kremers | Birel ART | trois-rivieres qc |
| 360 | race liberante | Race Factory | rosamond CA |
| 340 | Pauly Massimino | Kosmic | Indian Trail NC |
| 338 | Tyler McIntyre | Birel ART | Palmetto FL |
| 348 | Ryan Norberg | Kosmic | Orlando FL |
| 353 | Ryan Raffa | Exprit | Washington Crossing PA |
| 342 | Rylie Ramroop | Tony Kart | Parkland FL |
| 370 | Noah Rosser | Birel ART | Bradenton FL |
| 398 | Gianluca Savaglio | Kosmic | Woodbridge ON |
| 375 | Nalin Shah | Kosmic | Ottawa ON |
| 330 | Ryan Vincent | EOS | San Diego CA |
| 357 | Josh Ward | LN Racing Kart | Boone NC |
| 397 | Colin Warren | Kart Republic | Naples FL |
| 311 | Tyler Wettengel | Kart Republic | Davidson NC |
| 344 | Dante Yu | Tony Kart | Temple City CA |
| 331 | Haopeng Zhang | Tony Kart | Kalamazoo MI |
Provisional KA100 Senior Entry List
| No. | Driver | Chassis | Hometown |
| --- | --- | --- | --- |
| 971 | Abbie Adams | Tony Kart | Sherrills Ford NC |
| 949 | Finnegan Bayliff | Kart Republic | Batavia OH |
| 924 | Brooke Berry | Tony Kart | Katy TX |
| 916 | Keegan Bosch | Race Factory | Franksville WI |
| 993 | Vance Bowersock | Kosmic | Huntersville NC |
| 964 | Nicholas Brueckner | Tony Kart | Hockley TX |
| 903 | Tanner Bunney | Kosmic | Glenshaw PA |
| 974 | John Burke | Tony Kart | Carrollton TX |
| 926 | Josh Campbell | Tony Kart | Gilbert AZ |
| 998 | Andre Castro | Kosmic | Charlotte NC |
| 976 | Jack Chmura | Birel ART | Saint Petersburg FL |
| 943 | Gia Cicero | Kosmic | Pound Ridge NY |
| 967 | Adrian Cruz | Exprit | Fort Worth TX |
| 960 | Byron Daley | Kosmic | Charlotte NC |
| 910 | Garrett Davis | Exprit | Mentor OH |
| 937 | Nickolay Doukhov | Kart Republic | Mason OH |
| 957 | George Feghali | Kosmic | North Andover MA |
| 942 | Alex Feldstein | Merlin | Madison WI |
| 902 | Connor Ferris | Kart Republic | Hackettstown NJ |
| 922 | Jeremy Fletcher | Tony Kart | St. Cloud FL |
| 913 | Bryce Frank | Birel ART | Richmond TX |
| 989 | Zack Frank | Exprit | Suwanee GA |
| 927 | Chase Hand | Kosmic | Wilton CA |
| 975 | Dalton Hanes | Tony Kart | Greensboro NC |
| 992 | Collin Hayes | Tony Kart | Cornelius NC |
| 994 | Kendall Hedge | Will Power Kart | Indianapolis IN |
| 958 | Grace Hemmerde | Tony Kart | Miami Beach FL |
| 905 | Kingston Himes | Tony Kart | Sanger TX |
| 982 | Josh Hotz | Merlin | Mukwonago WI |
| 929 | Drew James | Tony Kart | Mooresville NC |
| 938 | Austin Jurs | Redspeed | Union IL |
| 901 | Brandon Lemke | Merlin | Eagle WI |
| 990 | Aiden Levy | Tony Kart | Charlotte NC |
| 936 | Collin Lloyd | Tony Kart | Pembroke Pines FL |
| 900 | Pj Lyda | LN Racing Kart | Plain City OH |
| 980 | Pauly Massimino | Kosmic | Indian Trail NC |
| 948 | Vinnie Meskelis | Redspeed | Dallas TX |
| 966 | Matthew Mockabee | Eagle | Dayton OH |
| 907 | Logan Mueller | Kart Republic | Taylor Mill KY |
| 961 | Alex Murray | Tony Kart | Concord NC |
| 930 | brooke nachtmann | | mooresville NC |
| 963 | Ethan Oring | Kosmic | Yardley PA |
| 956 | Oscar Panozzo | Birel ART | Bradenton FL |
| 928 | Peyton Phillips | Tony Kart | Austin TX |
| 904 | Nikita Poneris | Kart Republic | West Chester OH |
| 986 | Ian Quinn | Birel ART | Chardon OH |
| 985 | Diego Ramos | Kosmic | Kissimmee FL |
| 954 | Will Robusto | CompKart | Fort Mill SC |
| 946 | Zander Rogers | Tony Kart | Lavon TX |
| 979 | Aden Rudolph | Birel ART | New Caney TX |
| 984 | Gracian Rzedzian | Tecno Kart | Bloomingdale IL |
| 915 | Lydia Small | Tony Kart | Glendale AZ |
| 906 | Alex Stanfield | Tony Kart | Argyle TX |
| 923 | Cameron Steller | Tony Kart | Celina TX |
| 932 | Seth Stowe | CompKart | Concord NC |
| 947 | Koen Summers | Tony Kart | Lavon TX |
| 941 | Mason Surgener | Kart Republic | Lansing MI |
| 988 | Nicholas Terlecki | Merlin | Gilberts IL |
| 919 | Jake Walker | Kosmic | Phoenixville PA |
| 931 | Trevor Watson | Redspeed | Marysville OH |
| 953 | Ethan Weiss | Birel ART | Parrish FL |
| 933 | Tyler Wettengel | Kart Republic | Davidson NC |
| 991 | Andrew Wilson | Redspeed | Denver CO |
| 939 | Westin Workman | CompKart | CHARLOTTE NC |
| 987 | Zain Zaidi | Tony Kart | Montclair NJ |
Provisional X30 Junior Entry List
| No. | Driver | Chassis | Hometown |
| --- | --- | --- | --- |
| 796 | Diego Ardiles | Tony Kart | Doral FL |
| 763 | G3 Argyros | Redspeed | Newport Beach CA |
| 764 | Cooper Beasley | Birel ART | Valrico FL |
| 717 | Adam Brickley | Kart Republic | Mooresville NC |
| 752 | Chase Buscaglia | Birel ART | Bradenton FL |
| 719 | Christian Cameron | Tony Kart | Sonoma CA |
| 775 | Caleb Campbell | Birel ART | |
| 788 | Isaac Canto | Tony Kart | Boca Raton FL |
| 732 | Lorenzo Castillo | Tony Kart | Aventura Florida |
| 720 | Amelia Chandler | Kart Republic | Cavan ON |
| 727 | Alexander Chartier | Tony Kart | Scottsdale AZ |
| 723 | Michael Costello | Kosmic | Naples FL |
| 700 | Davis Cunningham | Tony Kart | Richmond TX |
| 778 | Julian DaCosta | Tony Kart | Myakka City FL |
| 709 | Parker DeLong | Tony Kart | Glendale AZ |
| 755 | Leonardo Escorpioni | Tony Kart | Windermere FL |
| 704 | Caleb Gafrarar | Kosmic | Midland NC |
| 759 | Max Garcia | Will Power Kart | Coconut Grove FL |
| 716 | Christian Garduno | Tony Kart | |
| 771 | Javier Herrera | Tony Kart | |
| 750 | Ayden Ingratta | Redspeed | Kingsville ON |
| 737 | Beckham Jacir | Parolin | Miami FL |
| 740 | Liam Kerper | Kosmic | Langhorne PA |
| 746 | Jakub Kolar | FA Kart | Key West FL |
| 729 | Aidan Lourenco | FA Kart | newtown CT |
| 745 | Fernando Luque | Tony Kart | |
| 707 | Christian Miles | Kosmic | Paloma IL |
| 773 | Steven Miller | Kosmic | Tierra Verde FL |
| 725 | Teddy Musella | Tony Kart | Orlando FL |
| 711 | Jorge Ortiz | Tony Kart | Orlando FL |
| 712 | Olivier Piatek | Tony Kart | DULUTH GA |
| 777 | Yash Rampal | CompKart | Allentown PA |
| 724 | Ernesto Rivera | Kosmic | |
| 708 | Emma Kate Scarbrough | Kosmic | Peachtree City GA |
| 705 | Hudson Schwartz | OTK | Arlington VA |
| 784 | Charlie Stines | Tony Kart | Franklin IN |
| 733 | Max Taylor | LN Racing Kart | Hoboken NJ |
| 786 | Joao Vergara | Tony Kart | Sunny Isles Beach Fl |
| 795 | Enzo Vidmontiene | Tony Kart | Saint Cloud FL |
| 731 | Alejandro Wall | Birel ART | Cary NC |
| 798 | Sebastian Wheldon | Kosmic | Coral Gables FL |
| 715 | Gavin Whitt | Kosmic | Littleton CO |
Provisional KA100 Junior Entry List
| No. | Driver | Chassis | Hometown |
| --- | --- | --- | --- |
| 834 | Shea Aldrich | Tony Kart | Orange CA |
| 893 | John Antonino | Race Factory | Bakersfield CA |
| 811 | Adam Brickley | Kart Republic | Mooresville NC |
| 877 | Spencer Conrad | Tony Kart | Suffolk VA |
| 852 | Michael Costello | Kosmic | Naples FL |
| 830 | Gabrielle DaCosta | Tony Kart | Myakka City FL |
| 899 | Parker DeLong | Tony Kart | Glendale AZ |
| 876 | Ava Dobson | Merlin | Brookfield WI |
| 855 | Brayden Domingue | Tony Kart | Duson LA |
| 803 | Joey Friend | Tony Kart | Burleson TX |
| 804 | Caleb Gafrarar | Kosmic | Midland NC |
| 810 | Valentino Garbarino | Tony Kart | Martinez CA |
| 859 | Max Garcia | Will Power Kart | Coconut Grove FL |
| 806 | Christian Garduno | Tony Kart | |
| 868 | Jake Giordano | Exprit | Wellington FL |
| 889 | Aryton Grim | EOS | Hilliard OH |
| 848 | Diego Guiot | Tony Kart | Shenandoah TX |
| 846 | Wesley Gundler | Tony Kart | Holly springs NC |
| 807 | Oscar Iliffe | Tony Kart | Austin TX |
| 869 | Jake James | Tony Kart | Mooresville NC |
| 841 | Keagan Kaminski | GFC | San Dimas CA |
| 837 | Michael Leavitt | Tony Kart | Marion TX |
| 887 | Alex Mercado | Tony Kart | Washington UT |
| 827 | Helio Meza | Tony Kart | Spring TX |
| 838 | Ryan Miller | Kart Republic | Batavia OH |
| 873 | Steven Miller | Kosmic | Tierra Verde FL |
| 851 | Mateo Naranjo | Kart Republic | Edwards IL |
| 813 | Sebastian Newberg | Kosmic | St. Petersburg FL |
| 850 | Austin Olds | Will Power Kart | Terre Haute IN |
| 863 | Cash Perkins | Merlin | Bristol WI |
| 805 | Olivier Piatek | Tony Kart | DULUTH GA |
| 809 | Camryn Reed | Kosmic | Youngsville LA |
| 822 | Ivanna Richards | Tony Kart | |
| 821 | Anthony Rivera | Kart Republic | Columbia MD |
| 823 | Ernesto Rivera | Kosmic | |
| 883 | Austin Roy | Redspeed | Cypress TX |
| 829 | Ragan Saville | Birel ART | Conroe TX |
| 818 | Emma Kate Scarbrough | Kosmic | Peachtree City GA |
| 836 | Gabby Selden | Tony Kart | Heath TX |
| 814 | Cooper Shipman | FA Kart | Austin TX |
| 817 | Landon Skinner | Redspeed | Scurry TX |
| 884 | Charlie Stines | Tony Kart | Franklin IN |
| 801 | Lucas Szabo | Tony Kart | Ridgewood NY |
| 833 | Max Taylor | LN Racing Kart | Hoboken NJ |
| 885 | Beckham Toupikov | Benik | |
| 816 | Mason Walters | OTK | Sherrills Ford NC |
| 897 | Eli Warren | Redspeed | Louisville KY |
| 800 | Luke Welcome | Tony Kart | Miami FL |
| 802 | Henry Wheeler | Kart Republic | Chagrin Falls OH |
| 812 | Cole Wilson | Kart Republic | Emmaus PA |
| 896 | Jackson Wolny | Tony Kart | Glen Ellyn IL |
| 839 | Brayden Zirves | Merlin | Trevor WI |
Provisional X30 Master Entry List
| No. | Driver | Chassis | Hometown |
| --- | --- | --- | --- |
| 511 | Mario Barrios | Kosmic | Miami Beach FL |
| 503 | Evan Batt | Will Power Kart | Indianapolis IN |
| 524 | Shane Burkett | Gillard | Gonzales LA |
| 505 | Kim Carapellatti | CompKart | Olean NY |
| 502 | Scot Carapellatti | FA Kart | Olean NY |
| 515 | Ryan Casner | Maranello | Tacoma WA |
| 588 | Shane Connolly | Redspeed | Harrisburg NC |
| 555 | Renato Jader David | Tony Kart | North Miami FL |
| 538 | Scott Kopp | Exprit | Mukwonago WI |
| 533 | Mundy Loyer | | orlando fl |
| 577 | Miguel Mier | Exprit | Celina TX |
| 565 | Paul Montopoli | Kart Republic | RIVER VALE NJ |
| 528 | Scott Roberts | Redspeed | Winter Park FL |
| 509 | Danny Robertson | Kosmic | Ocala FL |
| 521 | John Robicheaux | EOS | Gulfport MS |
| 501 | Frank Runco | Tony Kart | Carmel NY |
| 500 | John-Michael Shenette | Tony Kart | Concord NC |
| 526 | Martin Stone | Exprit | Dallas TX |
| 583 | Cristian Vomir | Tecno Kart | Hoffman Estates IL |
Provisional Mini Swift Entry List
| No. | Driver | Chassis | Hometown |
| --- | --- | --- | --- |
| 126 | Cypress Andruss | | Sebastopol CA |
| 118 | Gabriel Balog | Magik Kart | Maple Ridge BC |
| 105 | Race Beckman | CRG | Fenton MO |
| 192 | Alan Bonilla Espinosa | Kosmic | |
| 147 | Rhys Bowman | CompKart | Commerce City CO |
| 114 | Sarah Bradley | Parolin | Brooksville FL |
| 120 | Landon Buher | Nitro Kart | Danville IN |
| 101 | Mateo Calderon | Nitro Kart | San Jose CA |
| 151 | Thomas Chrisman | Tony Kart | Horsham PA |
| 139 | Max Cristea | Birel ART | Buford GA |
| 106 | Salvador della Vecchia | Parolin | Doral FL |
| 177 | Acen Dramaliev | Tecno Kart | Lincolnwood IL |
| 103 | Ty Fisher | TB Kart | |
| 116 | Paul Hart | Benik | Cortlandt Manor NY |
| 162 | Keelan Harvick | Parolin | Harrisburg NC |
| 112 | Nathan Holy | Kosmic | Upper Saddle River NJ |
| 163 | Jack Iliffe | Parolin | Austin TX |
| 164 | Cade Jaeger | Nitro Kart | Kewaskum WI |
| 157 | Kai Johnson | Energy Kart | Gulfport FL |
| 175 | Vivek Kanthan | Parolin | Westport CT |
| 168 | Maxim Kirwan | Parolin | Auckland 11 |
| 176 | Bronson Koustas | Parolin | Newport Beach CA |
| 121 | Roman McCurdy | Race Factory | Maple Valley WA |
| 161 | Michael McGaughy | Birel ART | Park City UT |
| 140 | Carter McMurray | CompKart | Mooresville NC |
| 130 | Tristan Murphy | Parolin | College Grove TN |
| 194 | Asher Ochstein | Tony Kart | St. Petersburg FL |
| 125 | Lucas Palacio | Kart Republic | Vienna VA |
| 129 | Travis Pettit | Nitro Kart | Mullica Hill NJ |
| 142 | Marthin Ramirez | Kart Republic | BRADENTON FL |
| 199 | Tyler Roberts | Parolin | Leander TX |
| 128 | Javier Rodriguez | Tony Kart | Mexico MX |
| 108 | Lillian Scarbrough | Kosmic | Peachtree City GA |
| 100 | Henry Taylor | CompKart | Boston MA |
| 113 | Ethan Tovo | Nitro Kart | Warrenville IL |
| 131 | Jackson Tovo | Nitro Kart | Warrenville IL |
| 183 | Alessandro Truchot | Parolin | Miami Beach FL |
| 111 | Devin Walz | Birel ART | Meridian ID |
| 188 | Max Weiland | Magik Kart | Westlake OH |
| 187 | Carson Weinberg | CRG | Carrolton GA |
| 104 | Oliver Wheldon | Kosmic | Coral Gables FL |
Provisional Micro Swift Entry List
| No. | Driver | Chassis | Hometown |
| --- | --- | --- | --- |
| 8 | Forest Adams | Nitro Kart | Snoqualmie WA |
| 42 | Pasha Ali | Parolin | Trophy Club TX |
| 26 | Alex Chandler | Tony Kart | Houston TX |
| 7 | Gavin Dakay | Benik | Orlando FL |
| 59 | Lincoln Davis | Nitro Kart | Mequon WI |
| 88 | Riley Dobbelaer | Nitro Kart | Fort Mill SC |
| 43 | Troy Ferguson | Benik | Seal Beach CA |
| 18 | Benja Fernandez | Kart Republic | Coral Gables FL |
| 31 | Jaime Garcia | Parolin | |
| 11 | Jackson Gibson | Kosmic | Lake Oswego OR |
| 68 | Luke Giglio | Birel ART | Milton GA |
| 41 | Bowen Greene | CompKart | Gainesville GA |
| 48 | Parker Ives | Nitro Kart | Davidson NC |
| 44 | Edward Kennedy | Kart Republic | |
| 5 | William Kim | Nitro Kart | Darien CT |
| 9 | Jake Manalio | Benik | New York NY |
| 23 | Kai Mars | Kart Republic | Roswell GA |
| 14 | Cameron Marsha | Nitro Kart | Granger IN |
| 77 | Jacob Modjeski | Merlin | Oak Creek WI |
| 36 | Holden Myers | CompKart | Denver NC |
| 80 | Liam Nachawati | Birel ART | Dallas TX |
| 92 | J.J. O'Neil | Nitro Kart | Hudson OH |
| 58 | Nicolas Orbezo | Tony Kart | San Antonio TX |
| 20 | Antonio Pizzonia Neto | Birel ART | Manaus Am |
| 32 | Jaxon Porter | Nitro Kart | Scottsdale AZ |
| 66 | Alexander Procuna | Parolin | Aventura FL |
| 81 | Joseph Saddington | Magik Kart | Norcross GA |
| 75 | Marco Sammut | LN Racing Kart | locust valley NY |
| 27 | Colton Schniegenberg | Redspeed | Colleyville TX |
| 95 | Rocco Simone | Parolin | Venice FL |
| 24 | Austin Taylor | Will Power Kart | Indianapolis IN |
| 33 | Royce Vega | Benik | Rockwall TX |
| 19 | Drew Walz | Birel ART | Meridian ID |
| 30 | Maverick White | Italkart | Marietta GA |
| 52 | Cade Wolfe | CompKart | Mooresville NC |
| 89 | Ashton Woon | Nitro Kart | Scottsdale AZ |
| 21 | Aston Wyatt | Birel ART | Huntsville TX |