With Three Podiums in the Opening USPKS Event, Caleb Gafrarar is Looking for More This Weekend
Hometown event for Caleb Gafrarar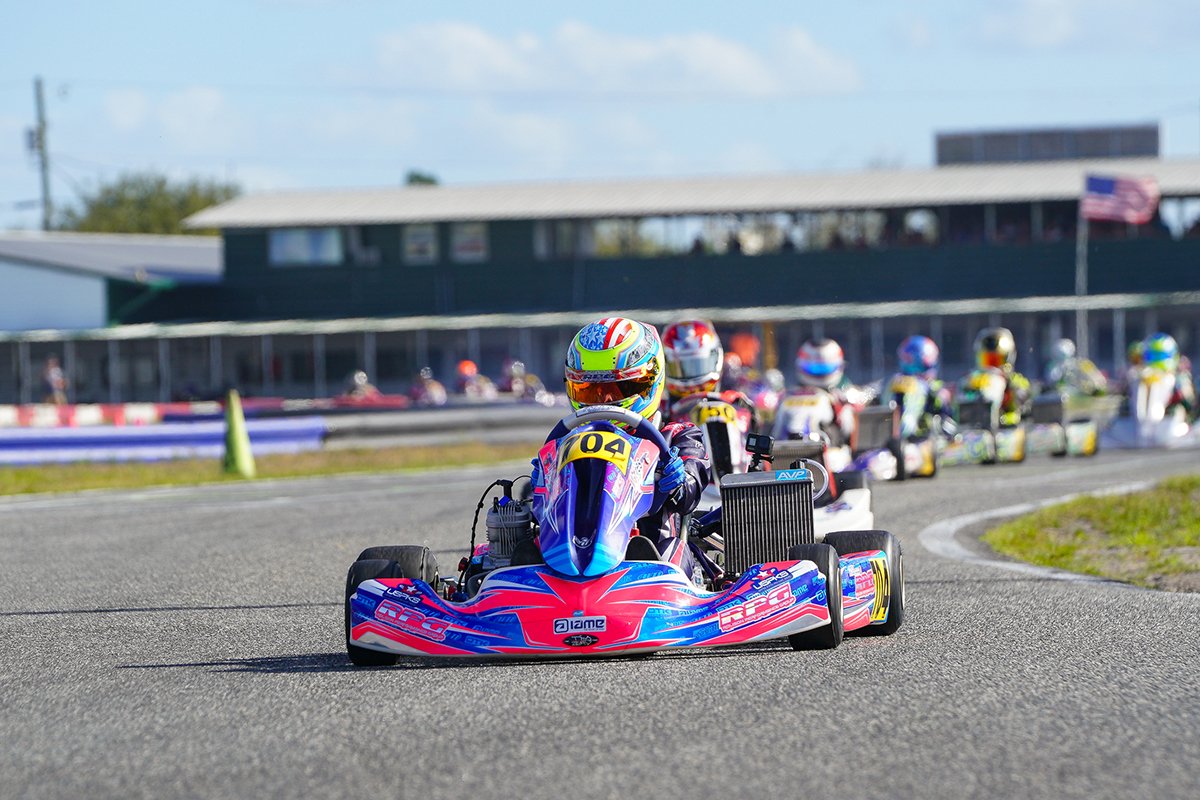 Caleb Gafrarar is looking to continue his winning ways at his hometown event at GoPro Motorplex
(Photo: Studio 52)
As the most dominant junior driver in North American karting during the first quarter of the 2022 race season, Rolison Performance Group's (RPG) Caleb Gafrarar shows no signs of slowing down. Looking to build upon his triple pole position and triple podium performance at the opening round of the United States Pro Kart Series (USPKS), Gafrarar returns to action this weekend at the GoPro Motorplex in Mooresville, North Carolina for rounds three and four.
"I am anxious and excited to get the weekend going," explained Gafrarar. "We ran the club race here this past weekend and everything went very well. I want to continue my winning ways and build upon our opening event weekend of the series back in Orlando. That is the main goal this weekend as we continue to work our way towards some national championship opportunities."
With momentum on his side, Gafrarar will enter a pair of classes for rounds three and four of the popular USPKS program. Throwing his hat into the mix in both X30 Pro Junior and KA100 Junior, Gafrarar will look to push his RPG prepared Kosmic kart to the top step of the podium on four different occasions through the double event weekend format.
Gafrarar continued, "GoPro is the site of my first event with the RPG program where I scored the win in my team debut. I would like nothing more than to repeat that success four different times this weekend. I have been training hard and recently purchased a dirt bike with my race winnings. It is a completely different animal and is physically demanding which is putting me to the test. I enjoy the ride but am ready to get back to the wheel-to-wheel racing of national level karting."
Competing at the GoPro Motorplex this past weekend, Gafrarar had a near perfect weekend claiming two main event victories, two prefinal wins and one pole position as he battled in both the KA100 Junior and X30 Junior classes. With his only smudge on the perfect record qualifying for the X30 class, Gafrarar was once again the dominant driver and built even more momentum heading in the USPKS event this weekend.
Caleb Gafrarar will hit the track on Thursday for unofficial practice before qualifying and wheel-to-wheel racing runs throughout the weekend. Stay tuned to the Caleb Gafrarar social media pages for news, information, photos, and results from the event weekend.
Caleb Gafrarar would like to thank Rolison Performance Group, OTK USA, Kosmic, Bell Helmets, Minus 273, From the Ashes and CPI Security for the continued support in the 2022 racing season.