EKN Tent Talk: EP4 – Ron White Racing / CRG Nordam – Challenge of the Americas – Sonoma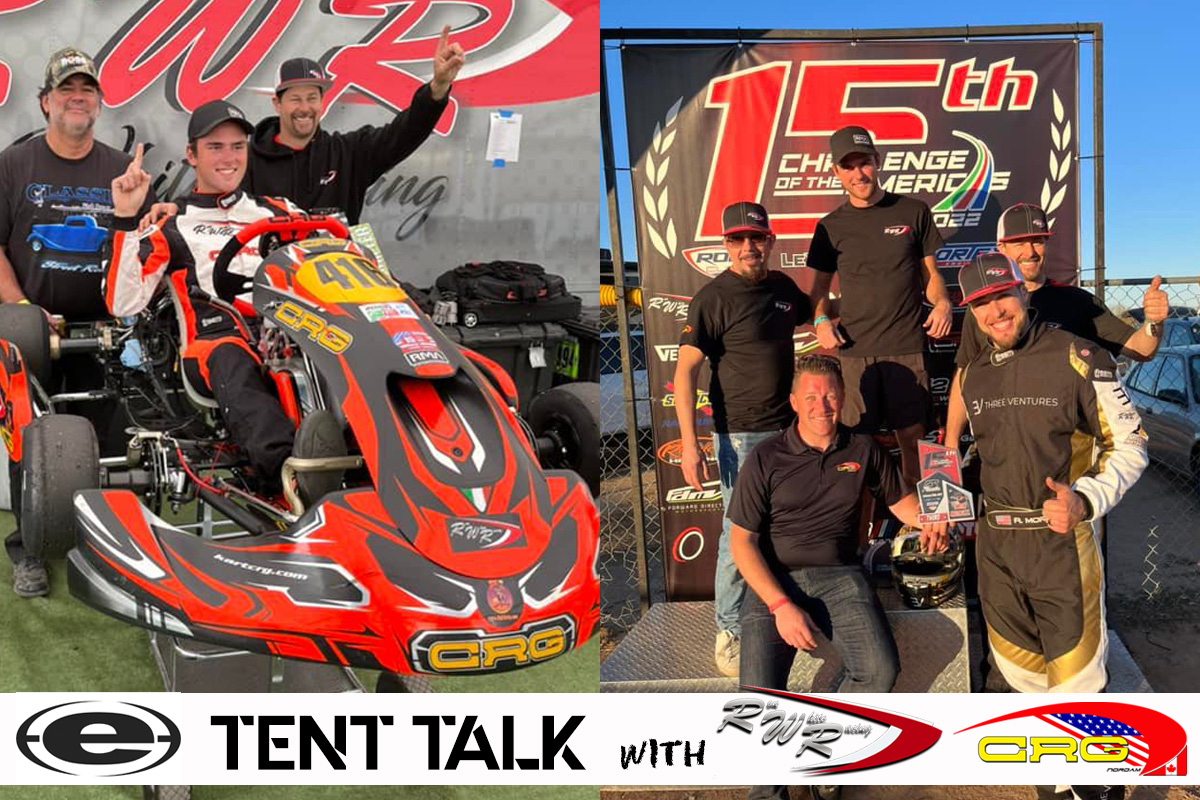 What better way for eKartingNews to introduce you to the industry and those competing in the sport then to go straight to them for a sit-down discussion. That is the goal of the 'EKN Tent Talk', the newest component of the EKN Trackside coverage program. EKN sets up shop with one of the teams in the paddock and welcomes guests under the tent.
Episode Four of the EKN Tent Talk ventured into the home of Ron White Racing, the west coast CRG Nordam dealer and race team during the finale weekend for Challenge of the Americas. The final two rounds of the 2022 championship were held at the Sonoma Raceway, the unofficial home of RWR. EKN's Rob Howden and David Cole sat down with owner and racer Ron White, including Masters driver Kevin Woods and Senior pilot Ryan Martin.
Visit the EKN Podcast page or find all the podcast episodes on Podbean.com, iTunes, Google Play, or Spotify by searching EKN Radio Network.