Skip Barber Racing School Expanding in Karting
Legendary racing school program set to open rental kart facilities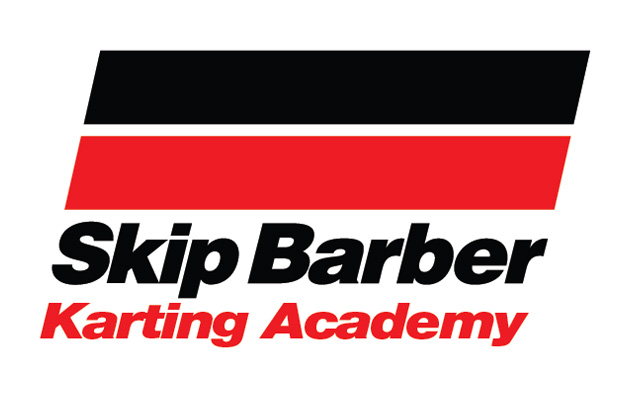 No one can argue the fact that the Skip Barber Racing School is one of the legendary names in American motorsports. The company was purchased by the DeMonte family in 2017, and to the benefit of the American karting community, their on-going efforts to grow and cement the Skip Barber brand in the motorsports community will include expansion into indoor and outdoor rental karting. The program will be much more than simply a rental kart experience as it will also be an extension of the Skip Barber Racing School's commitment to driver development and education. This is an exciting announcement for the North American karting community, in terms of exposure and awareness, as many of our current and former competitors found their way to our sport through a chance outing at an indoor or outdoor facility. The company's motorsports ethos will no doubt be front and center in these facilities, which will provide karting with valuable exposure to a new generation of competitors.
The initial Skip Barber Karting Academy will be located at the 'American Dream' mall in Rutherford, New Jersey, a massive shopping center and family entertainment facility. . Other attractions within the mall include the DreamWorks Water Park, Nickelodeon Universe Theme Park, LEGOLAND Discovery Center, SEA LIFE Aquarium, and Big SNOW Ski Hill. The widespread draw of these attractions will give the Skip Barber operation (and the sport of karting) a much larger and consistent pipeline to driver development, with its coaching and instructional capabilities able to reach new talent at a very young age.
"We could not be more excited to open our first SBRS Karting Academy within this unrivaled entertainment/retail center – what a great fit," said Dan DeMonte, CMO of Skip Barber Racing School.  "We've trained some of the best in motorsports and will bring this same dedication to excellence by providing karting fans with the ultimate racing experience."
As many know, the SBRS program is a diverse platform with one, two, or three-day racing school courses at iconic tracks such as Laguna Seca, Lime Rock, Road Atlanta, Sebring, and Circuit of the Americas. They have school programs for both the street, the Hagerty Driving academy, and the racetrack. For those focused on actual competition, they have programs for the Formula Car, GT, and Touring Car categories. Skip Barber even operates arrive-and-drive team that competes in the SRO World Challenge TC America series.
The Skip Barber Racing School and their spec racing series has been a core player in the development of countless kart racers over the years, many who have gone on to professional careers.  Skip Barber graduates include Alexander Rossi, Josef Newgarden, Marco Andretti, Connor DePhillippi, Sage Karam, Conor Daly, Spencer Pigot, Trent Hindman and Gabby Chaves. The current Skip Barber Formula Race Series continues to provide quality training and wheel-to-wheel competition for aspiring young karters, running a Mygale F4 cars with a 160 hp Ford Ecoboost-powerplant. The car features FIA-approved safety based on a carbon fiber monocoque, and a driving experience highlighted by a SADEV sequential gearbox with a steering wheel mounted paddle shifter. This year's 2022 schedule features seven tripleheader events and will take the drivers to Lime Rock, VIR, Watkins Glen, NJMP, Road America, and Sebring. The location of the finale has not yet been announced.
Skip Barber's new 40,000 sq ft karting facility is scheduled to open in the second half of 2022. The design of the track will be focused on training over entertainment and will feature a multi-level layout. Season-long racing leagues are planned, as is a 'Karts to Cars' style shootout. Skip Barber recently announcing the continuation of their iRacing program that provides the winner with a season in their Formula Race Series, and a similar style of program based in the Karting Center can be expected. The Academy will feature top-tier electric karts.
Skip Barber's dedication to all levels of racing is a huge positive for motorsports, and they are consistently introducing new people to the excitement of competition driving. This move into the karting community is welcomed and will surely expose our sport's competition side to many new and potential racers.