Xtream Rock Island Grand Prix Sets Race Classes for Labor Day Weekend Event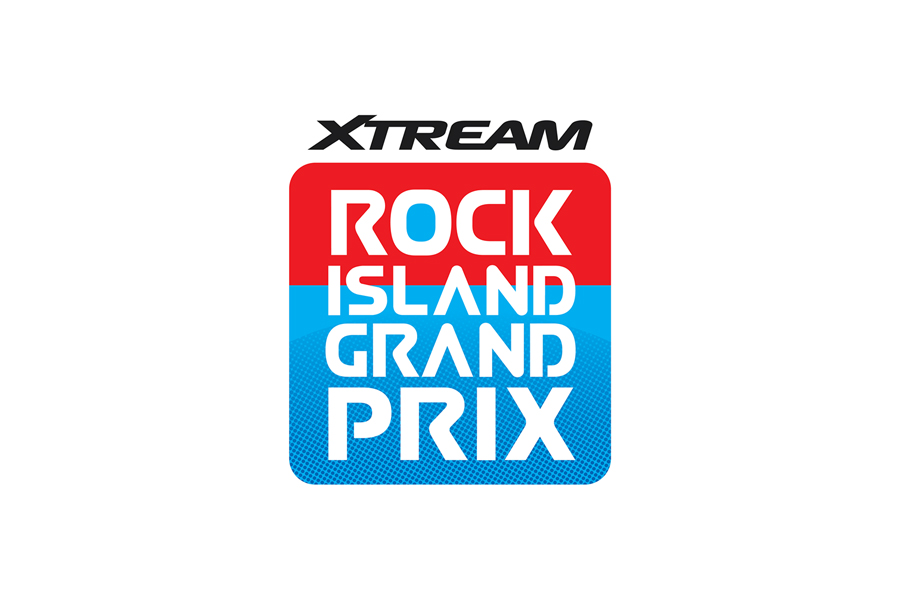 Organizers of the Xtream Rock Island Grand Prix have announced a wide-ranging class lineup for the 27th running of the world's largest karting street race on Sept. 3-4, 2022. The race lineup remains essentially unchanged from last year with one exception.
A driver survey conducted last Fall, and subsequent discussions with racers, urged race organizers to bring back a senior Yamaha can class in 2022. The classes were dropped in 2021 due to declining entries, in favor of a more inclusive 100cc class, as well as a pro King of the Rock 100cc race. But organizers agreed that if racers support the class, it will be offered at Rock Island in 2022. Other survey suggestions that the venerable street race run races at night, or change up the course layout, were also carefully considered but put aside for safety reasons.
"Rock Island has always been a race venue that offers something for everyone – 2 cycles, 4 cycles, shifters and vintage. If the racers want a Yamaha class, and will support it, we are happy to add it to the class lineup. Its future is up to them. We know there are a lot of Yamaha engines around but unfortunately there's not many places you can race them anymore," said Grand Prix president Roger Ruthhart.
Ruthhart said the race had a nice rebound in spectator numbers in 2021 despite Covid limitations. A vibrant, safe, walkable downtown is important to the people who live there, work there, visit there and race there.
"The atmosphere and energy in the downtown are what has historically brought race teams to Rock Island and provided the experience to keep them coming back," Ruthhart said. "Last year, in the shadow of Covid, we were happy just to be able to hold the race and we know downtown businesses and vendors were struggling to hire workers and stay open. This year we are working hard to make sure the experience for racers will be much better."
The race program will feature a wide range of classes including the two King of The Rock pro classes for 100cc 2 cycle and Briggs & Stratton 206cc 4cycle engines, and the iconic King of the Streets race for the nation's top shifter drivers. All three races will pay $1,000 to win and pay back 5 places. All Rocks, trophies and checks and other awards will be presented at the Sunday night Awards Ceremony at the Rock Island Holiday Inn Ballroom. The reigning "kings" are Andrew Budjoso from Ohio in shifter, Race Liberante from Pennsylvania in 100cc and Michael Dittmer from Iowa in Briggs.
Through the United States Auto Club (USAC), the race will again be on the motorsports calendar of the Automobile Competition Committee for the United States (ACCUS), the umbrella organization for sanctioning bodies in the U.S. and official liaison to the Federation Internationale de L'Automobile (FIA). This makes it legal for anyone with an FIA/CIK license to race at "The Rock". Each year the race attracts more than one hundred race teams and thousands of spectators. National Karting Alliance rules and supplemental Rock Island rules will again be used with few changes over 2021. Registration will open this summer. Watch the Xtream Rock Island Grand Prix website, racerockisland.info, and social media for more details.
A room block for racers has been set up at the Holiday Inn in Rock Island.
This year's race lineup will include (not in race order):
*Briggs & Stratton 206cc Medium 1 &2
*Briggs & Stratton 206cc Heavy 1 & 2
*Briggs & Stratton 206cc Masters
*Briggs & Stratton 206cc King of the Rock pro money race
*Margay Ignite Senior 1 & 2
*Margay Ignite Masters
*Open Shifter
*Open Shifter Masters
*King of the Streets open shifter pro money race.
*100cc 2-cycle Senior class for the IAME KA100, Rok VLR 100 and Yamaha KT engines.
*100cc 2-cycle Senior King of the Rock pro money race.
*Senior Yamaha Heavy can class.
*Vintage classes will again be held for Mac, Yamaha and Open classes featuring engines older than 1992.
All classes except Vintage and Ignite will run spec Hoosier racing tires ordered through registration.
The Grand Prix is the biggest weekend event of the year in Rock Island. Rock Island is located in an area known as the Quad-Cities, straddling the Mississippi River equally divided between Illinois and Iowa, with a metropolitan population of 400,000. It is home to the Rock Island Arsenal military base and corporate headquarters for John Deere in Moline, Ill. It is served by the Quad-City International Airport and is at the intersection of Interstate highways 80, 74, 88 and 280.
Sponsors for the event include: Mediacom, Briggs & Stratton Racing, Bally's Quad-Cities Casino & Hotel, Hoosier Tires, O'Reilly Auto Parts, Gett Industries, Modern Woodmen Financial/ Joe Schurr agent, Miller/Coors, RLV Tuned Exhaust, CBS TV4 / Fox 18 and CW, the local iHeart radio stations: Q106, Fox Sports QC, WOC and WLLR, Schurr Power Racing Engines, Sunbelt Rentals, Johannes Bus Service, The Law Centre, Holiday Inn Rock Island, eKartingNews.com, Courtesy Car City, Gas & Electric Credit Union, Rogan Scale, Triple E Sales, Brenny's Motorcycle Center, Hakuna Matata Charters, Transmission Plus, Downtown Rock Island, Hiland Toyota, Quad City Camaro Club and Harden Motorsports.
For more information on the race, please visit racerockisland.info