Caleb Gafrarar Set to Represent Team USA at FIA Karting Academy Again in 2022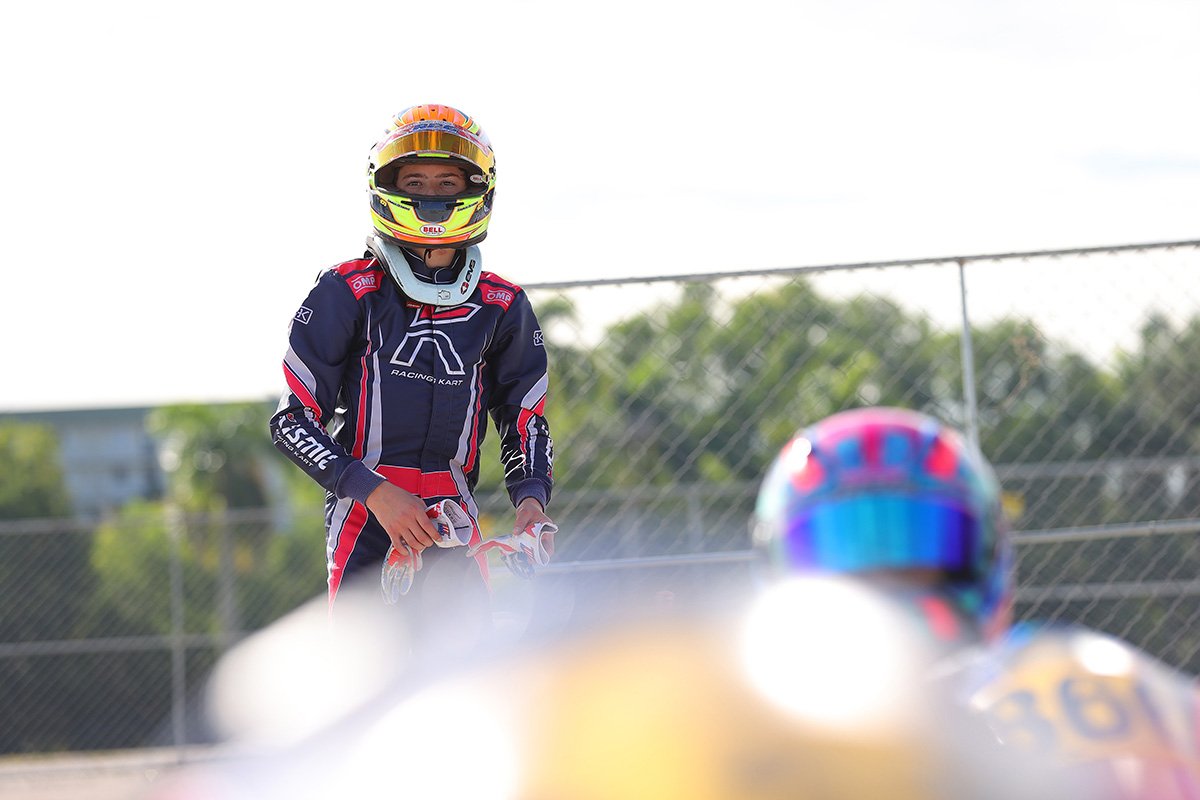 Caleb Gafrarar will return to Europe in May as the chosen
US representative for the FIA Karting Academy Trophy
(Photo: CKN)
For the second consecutive season, top-tier junior driver Caleb Gafrarar will represent Team USA at the 2022 FIA Karting Academy Trophy. Showing pace and results during the 2021 edition of the event, Gafrarar will look to build on the experience gained from his first go around last year.
"To say that I am excited is an understatement," explained Gafrarar. "Last year's series was my first experience on an OTK chassis, so it was a lot to learn and get a handle of. Now, making the full-time switch to the Kosmic brand with Rolison Performance Group and claiming race wins and championships to date in 2022, I have a lot of confidence heading back overseas."
With his goals set high, Gafrarar is looking to put the red, white, and blue on top at the Academy Trophy and make the rest of the North American karting community proud.
"Caleb has been on an upward trend since joining the RPG program and is a proven winner," explained Mike Rolison. "His performances are no fluke, and he has proven that race weekend after race weekend."
"Caleb performed well in 2021 at the Karting Academy and his upward trend this season has been impressive," explained Keith Freber. "I am sure he will represent the United States karting community very well and hopefully he can be the champion at the end of the three race series. Good luck Caleb."
"Caleb did a great job representing all of US karting in last year's FIA Karting Academy," added Mike Burrell. "We (USAC & ACCUS) chose to send Caleb back this year because we believe his experience and results from last year will make him a title contender this year. Podiums, wins, and a championship would be incredible for showing how strong the competition is in US karting."
Gafrarar added, "The goal is to win races and win the championship. I don't like just to compete and be fast, I want to win."
2022 FIA Karting Academy Trophy Schedule
May 12-15 – Belgium
June 16-19 – Italy
September 1-4 – France
With several more races stateside before he once again starts his European adventure, Gafrarar will be in action this weekend at the opening round of the United States Pro Kart Series and then again next weekend at the final event of the 2022 ROK Cup USA Florida Winter Tour.
Caleb Gafrarar would like to thank Rolison Performance Group, OTK USA, Kosmic, Bell Helmets, From the Ashes, Minus 273, and CPI Security for the continued support in the 2022 racing season.