Paddock Insider: 2022 Challenge of the Americas – PKRA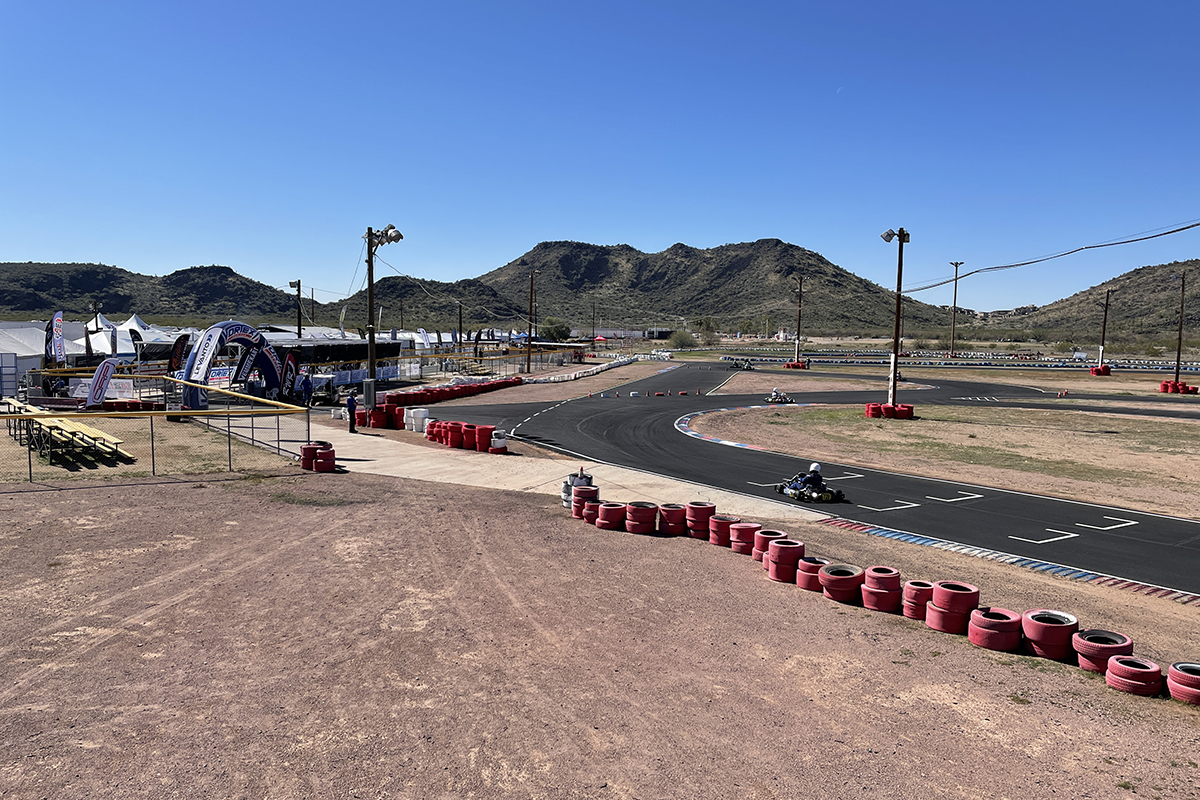 EKN's Paddock Insider is part of our Trackside coverage, bringing you notes, updates and breaking news as it happens. The article will feature notes from trackside at the 2022 Challenge of the Americas at the Phoenix Kart Racing Association in Glendale, Arizona. This is insider info will not be seen anywhere else. Please feel free to comment and discuss our coverage and today's action in the EKN Global Members Discussion area below.
View this post on Instagram
Fresh Look for PKRA
It's like a fresh coat of paint for the Phoenix Kart Racing Association facility, hosting the second event of the 2022 Challenge of the Americas program this weekend. In August 2021, a new sealant went down around the 3/4-mile circuit and the additional sections of the facility. The sealant is providing a better surface for the competitors and gives it a cleaner look from a photographic side. Talking with a few drivers, including PKRA veteran Cliff Kujala. The track grip is there, although the rain day on Wednesday has left the track dusty and green on Thursday. As the weekend goes along, there will be more and more rubber laid down. With the cooler temperatures, I don't feel it will be too drastic in terms of added grip, but this weekend will be the first real test with the LeVanto tires.
Mix of 100cc Engines at the Challenge
The utilization of two-engine format continues in the 100cc categories at the Challenge. The Junior class is 100% VLR engine. Looking at the Senior category, 40% of the entries here at PKRA are on the VLR while it increases to 55% of the field in Masters. The drivers with KA engines must weigh 10 pounds heavier than those with the VLR engine. On the podium count, four wins in four races in Senior and Master competition for the KA, with VLR earning multiple podium finishes in Tucson. This weekend will bring in more data for series officials and competitors to review moving forward.